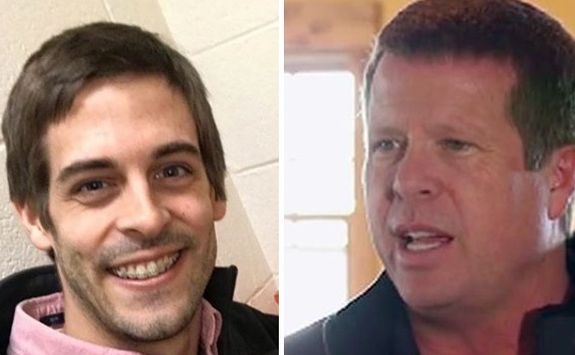 Derick Dillard is spilling the tater tots tea on his father-in-law Jim Bob Duggar!
Derick— who is the husband of Jim Bob's daughter Jill— did not hold back when commenting on a Facebook post made by Jim Bob's former best friend Jim Holt, who urged voters not to vote for Jim Bob in the state senate race he's running in today. Although Derick has been outspoken in the past about Jim Bob's alleged actions against his children, Derick's comment on Wednesday was next-level in terms of calling Jim Bob out for his self-serving and abusive behavior.
In the comment, which remains posted on Jim Holt's Facebook page as of press time, Derick likens Jim Bob to a human trafficker, calls him verbally abusive and a liar, and states that he is willing to trample even his own family in order to get what he wants.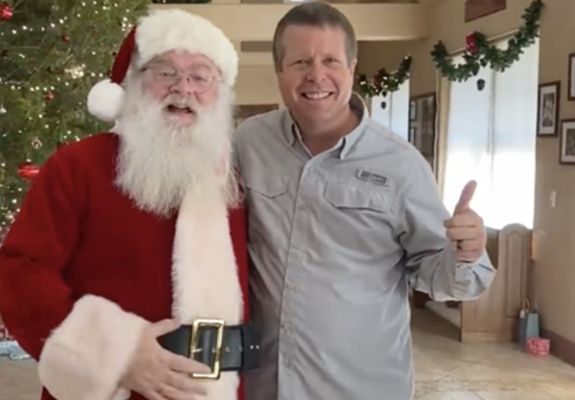 As 19 Kids & Counting fans may remember, Derick met Jill through Jim Bob, who was one of Derick's "prayer partners" while Derick was in Nepal years ago, and he introduced them. In his statement, Derick mentioned that he once admired Jim Bob.
"I used to have much respect for Jim Bob, as my father-in-law, and I wanted to give him the benefit of the doubt for years," Derick wrote. "Unfortunately, it's only become clearer to us over time just how deep this man's manipulation and deceit will go for his own gain, at the expense of others. He has lied to my wife and I numerous times.
"Contrary to his campaign, he does not believe in freedom, but his manipulation has resulted in what is akin to human trafficking."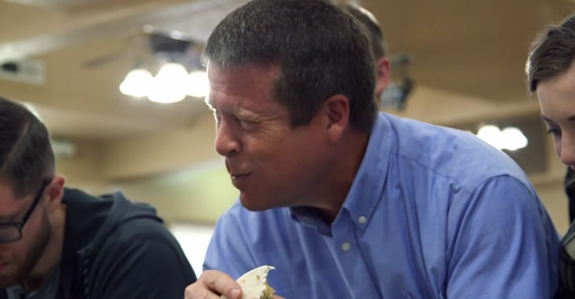 "When confronted privately, he is not humble, but he is defensive and verbally abusive," Derick continued, before laying into some of the things Jim Bob has stated while out on the campaign trail, such as Jim Bob's statement that "We need people in office who cannot be bought!"
Derick stated that, in his opinion, Jim Bob indeed can be bought.
"When he says he cannot be bought, the truth is that he has a history of being a sellout to anything that he can personally profit from, and he will justify it however he wants to continue his personal agenda," Derick wrote. "Again, if he has lied and continues to lie to his best friends and his own family, will he LIE to YOU?!"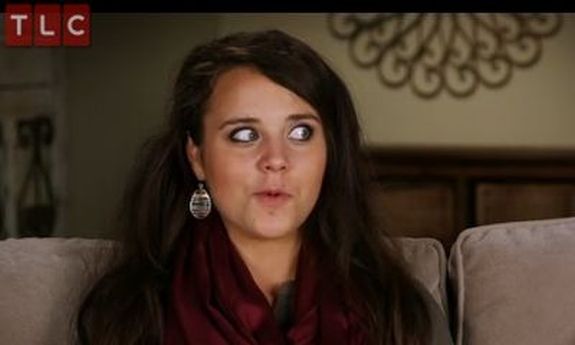 While Derick didn't elaborate on what his statement likening Jim Bob's actions to human trafficking means, he's likely talking about the fact that Jim Bob allegedly manipulated his adult children into appearing on "19 Kids & Counting" and Counting On, and, according to things Derick has stated in the past, did not compensate his children and their families for appearing on the shows. So, essentially, Jim Bob's adult children were working for free, and pressured and manipulated by Jim Bob to continue to do so.
In 2018, Derick tweeted that, "as far as we could tell we were volunteers and hadn't been paid anything for the show… both Jill and I thought we had been volunteering our time to help out [the show]."
Derick implied that perhaps only Jim Bob was contacted by TLC when it came to money situations, and that none of the adult Duggar children could have a contract with the network.
In 2020, Derick went into more detail about the forced 'volunteerism,' stating that he and Jill were threatened legally and emotionally to continue to film.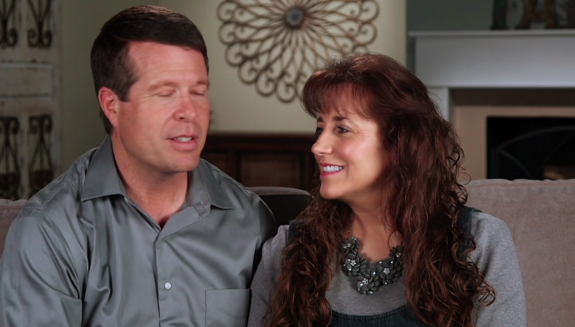 "I've previously mentioned volunteerism as it relates to our past work with the show, and volunteer means volunteer," Derick wrote. "While we began as volunteers, it eventually became apparent that it wasn't even volunteerism, because typically volunteerism assumes that you can leave without serious risks, such as legal/financial threats, in addition to the extreme emotional pressure from within and without your family, which unfortunately end with painful burning of bridges just so that you can protect your family."
Anyway, Derick's words seemed to echo those of Jim Holt. Last week, Jim (as well as his wife Bobye) testified for the prosecution during Jim Bob's son Josh's federal trial.
On Facebook, Bobye stated that, while they had once considered the Duggars their best friends, they no longer associate with them. (On the witness stand, Bobye revealed that, before Josh was with his now-wife Anna, he had been courting her oldest daughter. That courtship was broken off when the Holts were told that Josh had molested his sisters.)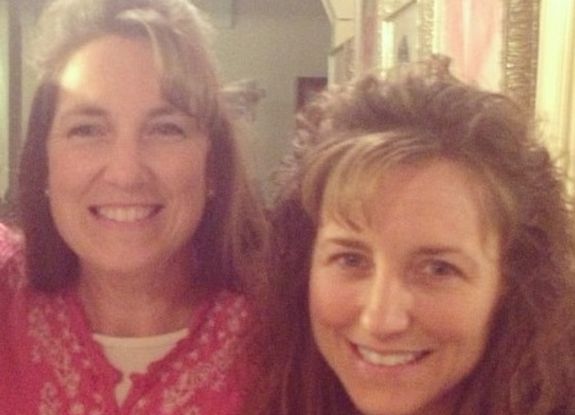 "I can say this, and it hurts me to say: Jim Bob Duggar lied to me about the truth of his son when asking to court our daughter," Jim Holt wrote. "It was clear he perjured himself on the witness stand at the evidentiary hearing on November 29, 2021. He said that Mrs. Bobye was a past Elder at our church in the time frame of 2003-2006. Up until November 2006, the church never had women Elders. EVER. (I don't know what his church does now…)
"Jim Bob was always conservative in many areas when I served with him from 2001-2002. The problem I have is…If he lied to his BEST FRIEND and he lied UNDER OATH, will he lie to YOU?"
As The Ashley previously reported, Jim Bob was made to testify at Josh's pre-trial hearing; however, when asked to reveal details about Josh's teenage molestations of his sisters, Jim Bob stated that he "couldn't remember" very many details. The judge called Jim Bob out, stating he was "not credible" and that he was upset over Jim Bob's "selective lapse in memory."
As of press time, voting was still underway, and it is unknown if Jim Bob will be successful in his run for State Senate.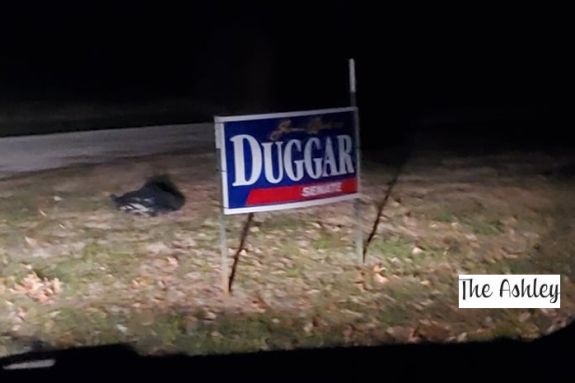 RELATED STORY: Duggar Siblings & Spouses Continue to Release Statements Following Josh Duggar's Conviction: "For Josh, We Fear For His Soul"
(Photos: Facebook, Instagram, TLC)