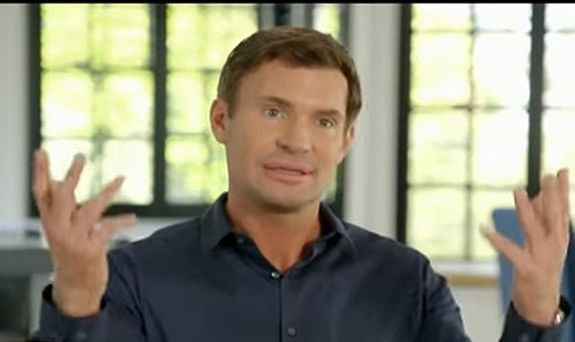 Jeff Lewis' plans to welcome a second child are moving forward.
The former Flipping Out star announced this week that the surrogate he matched with is currently going through medical evaluations, to prepare to become pregnant, People reports.
"It's been confirmed: My future surrogate flew from Phoenix last night to Orange County [California] and she's at the fertility clinic today," Jeff told listeners on his SiriusXM radio show, Jeff Lewis Live. "She's getting all of her medical clearances. This is really happening."
"If she's cleared, I think she starts the fertility drugs," Jeff told his co-hosts, who were surprised that he was going through with having a second child. "Then I believe there's three other appointments but she'd have those in Phoenix checking on progress, and then I think they'd do the actual implantation…in December or January if everything goes well."
Jeff is already a father to five-year-old daughter Monroe, whom he shares with former partner Gage Edward. (The couple went on to split in 2019 and only recently settled their messy custody battle.)
Jeff and Gage used surrogate Alexandra Trent to carry Monroe in 2016 and, as 'Flipping Out' fans may remember, the pregnancy and birth–- along with the disparaging comments Jeff and Gage made about Alexandra's anatomy during the birth–- were featured on the show. The incident led to Alexandra suing the couple as well as Bravo in 2018 for "publicly humiliating" her by filming the birth without her knowledge. The suit was ultimately dropped in 2019, with Alexandra reportedly receiving a small payout from Bravo/NBCUniversal.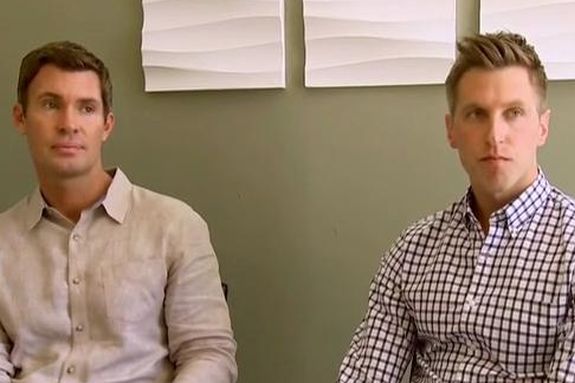 While all sides reportedly agreed to not discuss the lawsuit or settlement publicly, Jeff spoke last month about his decision to expand his family, confirming he would do things differently this time around.
"Yes, I have learned from my past mistakes…I'm not allowed to talk about that kind of stuff, but yeah," he said on his radio show.
Jeff also talked about the potential timeline and other details, noting that an embryo transfer could happen in December or January.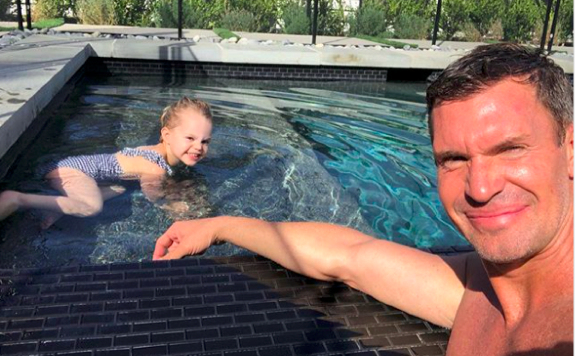 Aside from using a different surrogate this time around, Jeff said this week that he'll also be "a little bit more discerning" when selecting godparents for his second child. Jeff chose his 'Flipping Out' co-star/former employee Jenni Pulos to be one of Monroe's godparents (hairstylist Chaz Dean is the other), but he and Jenni went on to have a falling out and are no longer friends.
"That didn't work out," Jeff said.
RELATED STORY: Former 'Flipping Out' Stars Jeff Lewis & Gage Edward Finally Settle Custody Battle for Daughter Monroe After 26 Months
(Photos: Bravo; Instagram)