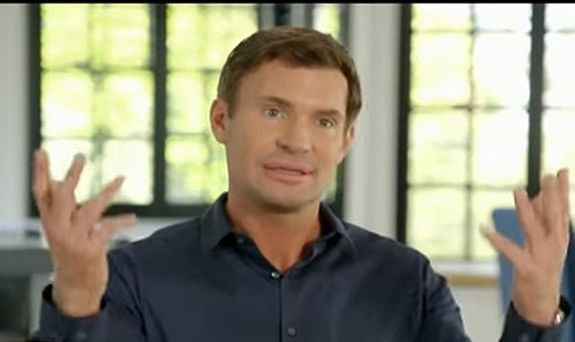 Former Flipping Out star Jeff Lewis celebrated the holidays by throwing a party so "epic" it was "worth almost dying for."
While that remark is something typically made only as a throwaway statement, Jeff made the claim after revealing he— and a bunch of his co-workers and friends— contracted COVID-19 at the Christmas shindig, which was held December 21. He proudly declared the event to be a "Super Spreader."
Jeff opened up about the event on a recent episode of his SiriusXM radio show, Jeff Lewis Live, noting 30 of his employees and friends were in attendance– many of whom began testing positive for COVID in the days that followed, including Jeff's co-host, Megan Weaver, and assistant, Shane Douglas.
Other party attendees who reportedly contracted COVID at the bash included Jeff's friend and Shahs of Sunset star Mercedes "MJ" Javid, actress Monika Casey, and Jeff's boyfriend, Scott Anderson.
"A third of us got it," Jeff said later of his party guests. "And we also have people with symptoms who haven't been tested yet."
Despite the fact that Jeff's party helped to spread COVID-19 to a large chunk of his friends and co-workers, Jeff says he's glad he had the party.
"I don't regret [it], by the way," he told his listeners.
(Jeff's daughter, Monroe, is seemingly COVID-free, as Jeff said the four-year-old is currently staying with her other dad, Gage Edward.)
COVID aside, the get together–- held in Los Angeles at the home of Real Housewives of Miami star Lea Black–- "was an epic party," Jeff told listeners this week.
"It was so worth almost dying for," he added.
While the party has been dubbed a super-spreader event, Jeff claims proper precautions were taken.
"People are saying we're reckless and stupid," he said. "No, we're not, f**kers. We were all vaccinated and we had a nurse there testing all of us before we even went in the door."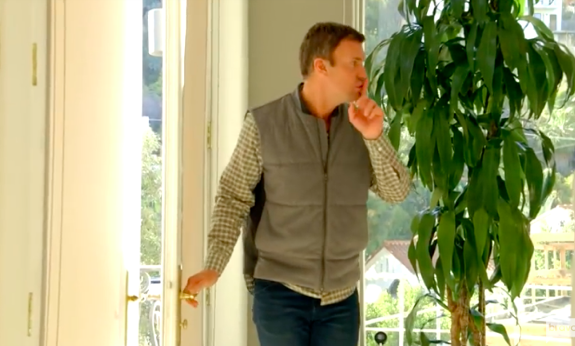 Unfortunately, the precautions taken by Jeff and his party guests didn't prevent a number of them from contracting the virus, with Jeff telling listeners his particular case left him delirious with a fever spiking as high as 104.5.
"By the [Christmas] day I was in pretty bad shape," Lewis added. "My fever went up to 103.8. I was able to get it down to 102 then it soared to 104.5, which is insane. Scottie took a bowl of ice water and was putting cloths on my body to try to bring the temperature down. There was no sweat whatsoever, I was just radiating heat.
"I was a little delirious and I told him, 'I think you're going to wake up tomorrow and I'm going to be dead.' "
Fortunately for Jeff, his health turned around in approximately 12 hours after a doctor visited his home to give him monoclonal antibody therapy. Jeff credits the doctor— as well as MJ Javid (who found the doctor) with keeping him out of the hospital.
"He saved our lives. He brought monoclonal antibody therapy," Jeff said. "I thought he was a miracle worker. He said this is saved for the most extreme cases, like you have to be hospitalized, but I frankly didn't want to be hospitalized — I wanted to get it before then. So I decided to go ahead and do it, before I was hospitalized."
View this post on Instagram
His co-host Megan, also got a nasty case.
"I was in a ball, shaking, chills, body aches, the whole thing," she said.
Jeff confirmed that some of his housecleaners and nannies have COVID.
"I'm down to two and if anything happens to those two, I'm not going to be able to feed myself I don't know who is going to be able to take care of me!" he said.
RELATED STORY: Former 'Flipping Out' Star Jeff Lewis Says Future Surrogate of His Second Child is Undergoing "Medical Clearances" to Become Pregnant: "This is Really Happening"
(Photos: Bravo; Instagram)