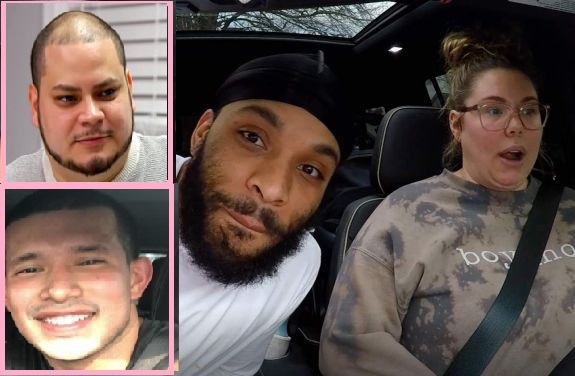 Chris Lopez brought his first podcast—Everybody Hates Lope— back from the dead recently, after a two-year-plus hiatus. Although Chris now podcasts with his toasty pal Bread for their P.T.S.D podcast, the Everybody Hates Lope podcast only features Chris. On the new episode, it's obvious that Chris has come a long way from the muttering mess that was his last episode, which was posted in September 2019.
During the new episode, Chris chatted about his newest son, the status of his co-parenting "relationship" with Teen Mom 2 star Kail Lowry, and how he feels about Kail's other baby daddies.
"A lot of stuff has happened [since I did my last episode]," he tells his listeners, before listing all of his, um, accomplishments since 2019.
"I got arrested! Got a little record, got some probation, made some bad choices," Chris says.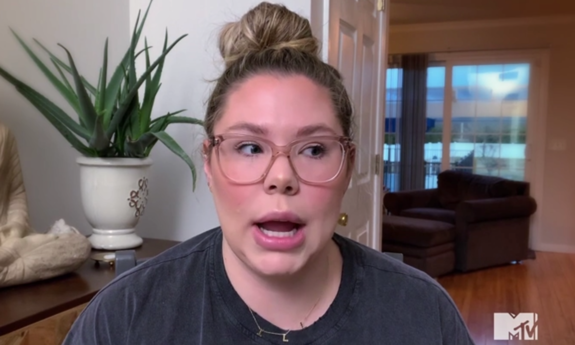 "I've actually had two kids since I've been gone [from this podcast]," he adds.
As Teen Mom 2 fans know, Chris has two kids with Kail Lowry: sons Lux and Creed, the latter of whom was born last year. More recently, Chris spawned with a not-yet-disclosed baby mama who was not Kail.
"I've had two boys since then, Creed, my little white boy. That's what I call him," Chris said. "And I just had my third son."
Here's what Chris revealed in his new podcast episode:
On the uniquely spelled name he gave his third son: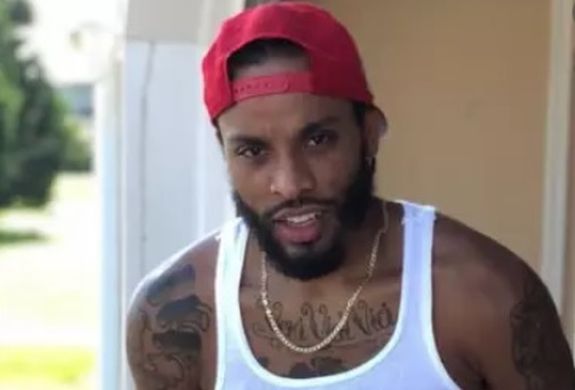 Chris went on to reveal that like Lux and Creed, Son No. 3 also has a unique, one-syllable name.
"His name is Trew," Chris said. (And, no, The Ashley didn't spell it wrong. That's apparently how Chris decided to spell this kid's name. Sigh….)
Chris previously stated that Trew's middle name is "Christopher," which is why he calls him "CJ" which is short for "Chris Jr."
"I wouldn't really consider him a Junior, I just liked CJ," Chris stated.
Chris said that, for Trew's pregnancy, he didn't have to worry about the name like he did with the kids he has with Kail. (As 'Teen Mom 2′ fans know, Kail has changed Lux's last name from Lopez to Lowry after his birth. Creed was given Chris' last name; however, in recent weeks, she has changed his last name on the Instagram account she runs for him. It used to be @CreedLowryLopez but is now @MelloLowry. This has caused fans to speculate that Kail has now changed Creed's last name to Lowry, but she has yet to confirm or deny it.)
"Being part of the name [decision]…and sitting here knowing I don't have to worry about this mother**ker's name changing. That s**t hurts. I don't want to go through that s**t. That s**t's stressful.
Earlier this month, during an episode of his PTSD podcast, Chris talked about all of the last-name-changing.
" … My 3 kids were all born with the last name Lopez.. ain't much I can do if ppl decide to change it but my first born is the only one who doesn't have my last name now," he said, referring to Lux.
On how much easier it is to deal with his second baby mama than Kail: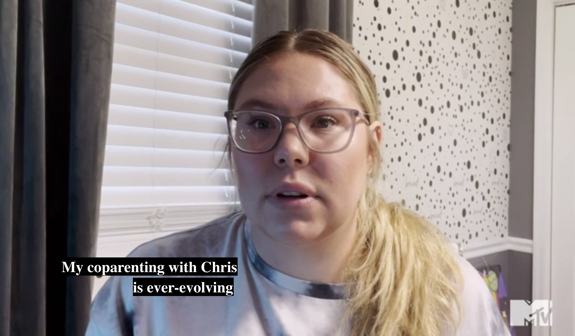 Chris went on to talk about Unknown Baby Mama No. 2's pregnancy with Trew.
"With this pregnancy, I got to experience a little bit more than I've gotten to experience with the previous pregnancies [of my boys]," he said. "It's just a different dynamic. Not shade to anyone, but I got to enjoy small things that I didn't necessarily get to enjoy in the past [pregnancies]."
It appears that Chris' relationship with Baby Mama No. 2 is in better shape than his relationship with Baby Mama No. 1, Kail.
"It's just peaceful," he said of his relationship with Trew's mom. "That's been my main goal since I understood what was going on…make this as peaceful as possible.
"Some bumps in the road came, but I just went over them at the same time," Chris said. (Could he be talking about this "bump," when Kail took the liberty of announcing the pregnancy before Chris even did?)
"I'm not gonna lie, though, s**t don't be funny," Chris said of some aspects of his personal life. "This s**t ain't funny. I try to limit what I do share. Everything ain't for the Internet," he said…on the Internet.
Later, though, Chris said he thinks he can get to a good place with his co-parenting (with Kail, assumingly).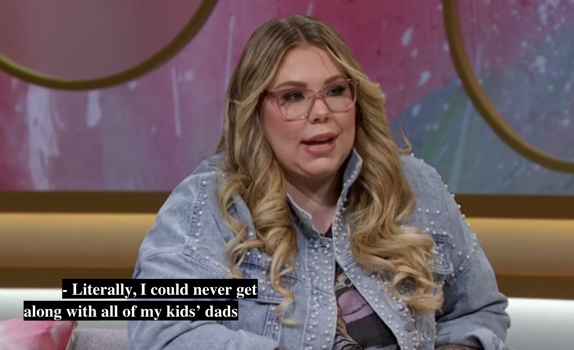 "Yeah, I definitely feel like I'm gonna get to a good place. I always say, if they can do it with others, they can do it with me."
(Chris is referring to the fact that— at least currently— Kail has a decent co-parenting relationship with her other two baby dads, Javi Marroquin and Jo Rivera.)
"It's just going to take time. I know it's no overnight process."
On how he feels about Kail's first and second baby daddies: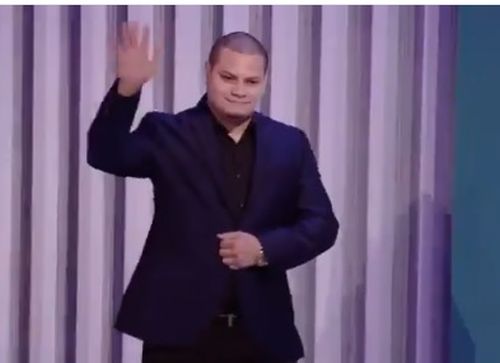 Chris said that he is cool with Javi and Jo.
"I see them, and we say 'what's up?' and we say hi to each other and we keep it moving," Chris said. "It's just a respect level, I guess. Our kids rock with each other."
As 'Teen Mom 2' fans know, Chris started, um, "rocking" with Kail while she was still technically married to—but separated from—Javi. Things between Chris and Javi were not good for a while, due to what happened.
Now, however, Chris says that all has been forgiven. In fact, he doesn't even blame Javi for how he reacted.
"There's no problems. That goes for each one [of her baby daddies]. There's no problems. I know we started out bad, but when I really sit back and thought about things, I understand where a man was coming from…it was more the principle of things and how s**t went down."
You can listen to the whole episode of Chris' podcast below.
RELATED STORY: Chris Lopez Answers Questions About His Time with 'Teen Mom 2′ Star Kail Lowry, His Third Child & His Kids' Last Names
(Photos: MTV; Instagram)