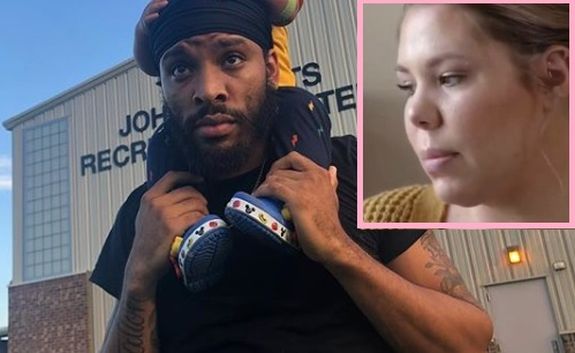 David Eason is not the only Teen Mom 2 dad with an active warrant for his arrest! The Ashley has learned that Chris Lopez, the father of Kail Lowry's son Lux, was just added to his state's Wanted List, too!
The Ashley can exclusively reveal that, according to online records, a warrant was issued for the arrest of Chris on Tuesday by Delaware's Justice of the Peace Court. It appears the warrant was issued after Chris allegedly violated a domestic violence protective order against him.
As The Ashley told you on Monday, Chris was arrested twice in October 2019, and there is currently a protective order against him that bars him from going near Kail. Since it doesn't appear that there are any other protective orders currently against Chris, we can assume that the protective order he allegedly violated was the one involving Kail.
Officially, Chris' warrant was issued due to "Criminal Contempt Of A Domestic Violence/Harassment/Offensive Touching/ Menacing Breach Of Release," meaning that he violated the terms of his release by allegedly violating the order. (Sadly, The Ashley has still been unable to locate either of Chris' 2019 mugshots; however she did discover this active warrant for Chris while searching for them!)
Of course, Monday was a very eventful day for Kail and Chris, after Chris' aunt posted a sonogram on social media and claimed that it was Kail's sonogram, and that Kail was pregnant again by Chris. So far, Chris and Kail have yet to publicly confirm or deny Chris' aunt's claims, and the aunt has since deleted the post from her Instagram account.
As of press time, Chris was not listed as an inmate of the county jail.
The Ashley will update this story when more information is available…
(Photos: Instagram; MTV)