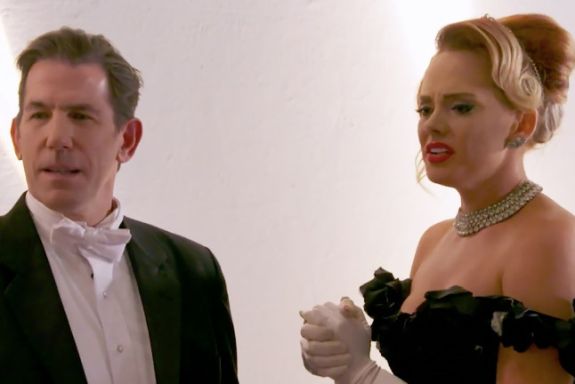 The positive co-parenting relationship between Kathryn Dennis and Thomas Ravenel appears to have continued into the new year, leaving some Southern Charm fans asking if the once toxic pair have also reunited romantically.
According to OK! Magazine, the rumor was ignited after Kathryn and Thomas were photographed together at a James Bond-themed party this past weekend–a photo that Kathryn shared to her own Instagram account with the caption, "I'm nobody's Bond girl!"
https://www.instagram.com/p/B7PInXsBdrk/?utm_source=ig_web_copy_link
Naturally, Kathryn's followers were quick to comment on her post, with many criticizing her decision to (possibly) reunite with Thomas, given the tumultuous past the two have had. One person encouraged Kathryn to "be a positive role model" for her daughter, while another suggested she bingewatch previous seasons of 'Southern Charm' if she needed her memory refreshed.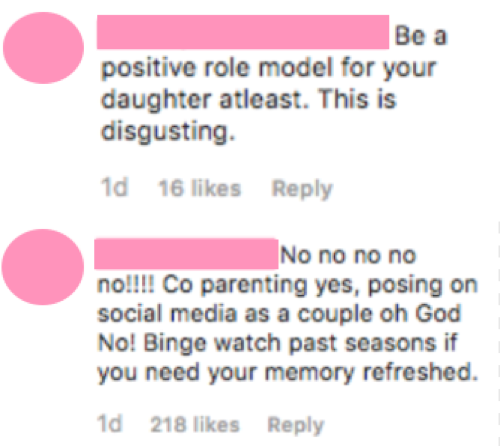 Another person commented on Kathryn's post that they were "convinced there's a shortage of real men" in Kathryn's town, given her decision to associate with Thomas, to which Kathryn replied, "correct."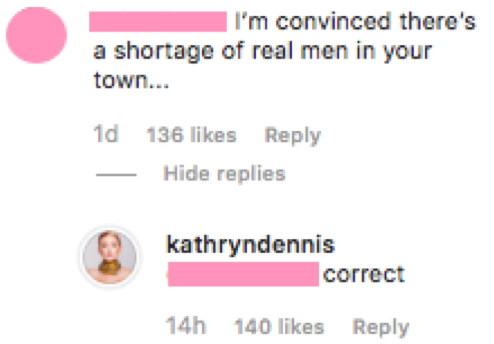 While Kathryn seemed to take a more sarcastic approach to the rumors, Thomas addressed them head-on when questioned by a fan Monday on Twitter.
"No, we're doing some things together because it makes the kids very happy to see us getting along," he wrote. "And in this matter, our interests are perfectly aligned."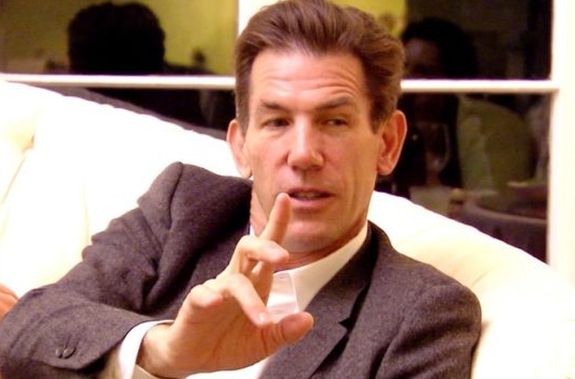 Despite Thomas denying the rumors (and Kathryn not exactly confirming them), a source told People that a TomKat reunion isn't out of the question.
"Thomas and Kathryn have been spending a lot of time together," the source said. "They're on really good terms. It started with co-parenting, but it quickly grew into something more. She feels comfortable with him again and they've both kind of tossed aside any other relationships they had for each other. There's that spark and they're letting themselves explore it right now.
"It's not like they've defined their relationship that they're back together right this second, but that's very much what's happening," the source continued. "The thing with them is, this all can change in two days. That's how they are. It's always so up and down. Right now it's up and in a very good place."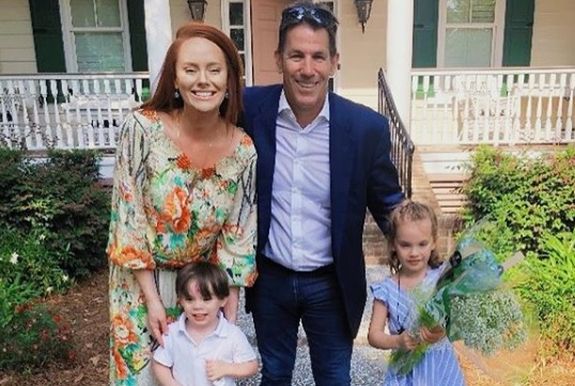 Just last month, Kathryn and Thomas reunited for the holidays (as seen on Kathryn's social media) to celebrate with their daughter and son, Kensie and Saint. The pair's truce follows their custody agreement, which was finalized in November.
Should Thomas and Kathryn's relationship drift back into romance, though, Thomas has made it clear that he has no interest in appearing on 'Southern Charm' with Kat. He has repeatedly told fans over the last year that, while he has been asked to come back, he refuses.
RELATED STORY: Jax Taylor Says 'Southern Charm' Star Shep Rose was "The Worst Guest Ever" at He & Brittany Cartwright's Wedding
(Photos: Bravo; Instagram)