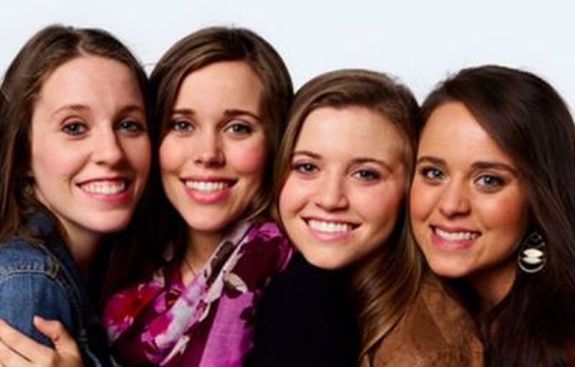 Weeks after Josh Duggar's trial wrapped, the trial for the Duggar sisters– Jill Dillard, Jessa Seewald, Jinger Vuolo and Joy Forsyth– lawsuit against their hometown of Springdale, Arkansas, as well as several police department employees and other individuals, has been rescheduled,.
Although the trial was originally set for December 9, it has now been postponed to April 18, 2022, with a backup date set for June 20, 2022 in the event that the court has a scheduling conflict, The Sun reports.
According to court documents obtained by The Ashley, the current people/organizations that the Duggar girls are suing are: the City of Springdale; Washington County; former Springdale Police Chief Kathy O'Kelley; Springdale City Attorney Ernest Cate; former Springdale Chief of Police Rick Hoyt and "Does 1-10." (Several other defendants have been dismissed over the years.)
The remaining defendants are being sued for claims made under Arkansas law for outrage, invasion of privacy by intrusion upon seclusion and invasion of privacy by public disclosure of private facts.
As The Ashley previously reported, Josh confessed as a teen to molesting four of his sisters and another young girl around 2002-2003 when he was a teen. The molestations were not reported to police until 2006 when a police report was made and Josh and the victims and several others were interviewed. The police report was published by In Touch Weekly in 2015, causing a bombshell scandal for Josh and his family.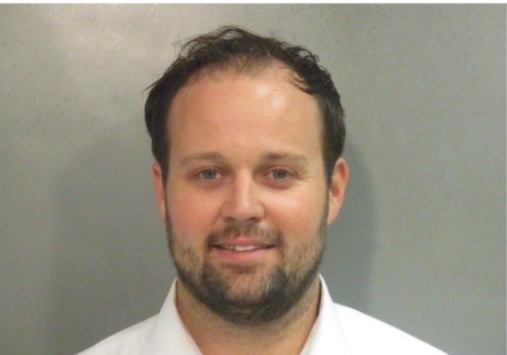 In May 2017, Jill, Jinger, Joy and Jessa filed a lawsuit against the city of Springdale, police department employees and others for invasion of privacy and more, claiming the release of the police records caused them "extreme mental anguish and emotional distress." (This lawsuit marked the first time Jinger and Joy came forward as more of Josh's victims.)
The girls also filed the lawsuit against In Touch Weekly and its publishers for exposing the 2006 police report, but they lost that lawsuit in 2017. (Josh also filed several lawsuits against the same people/organizations but all of his lawsuits were thrown out. In fact, Josh tried to join his sisters' privacy lawsuit back in 2017 but the Duggar girls specifically asked a judge to forbid Josh from doing so.)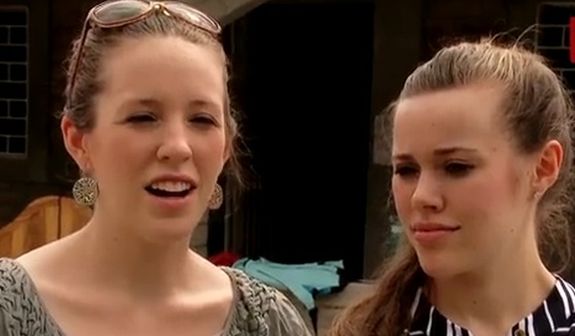 The Springdale Police Department called the girls' lawsuit "without merit" in 2017, stating that its actions regarding the police report were in full compliance with the law. (The police report was redacted before being released to the magazine; however, many facts were left visible that helped to identify Josh's sisters as his victims.)
The Duggar girls will finally see their days in court, though. Court documents state that the trial is expected to last seven days and will be heard during a two-week period. It will be tried by an eight-person jury and requires a unanimous verdict. Each sides' final witness lists must be submitted no later than April 4, 2022.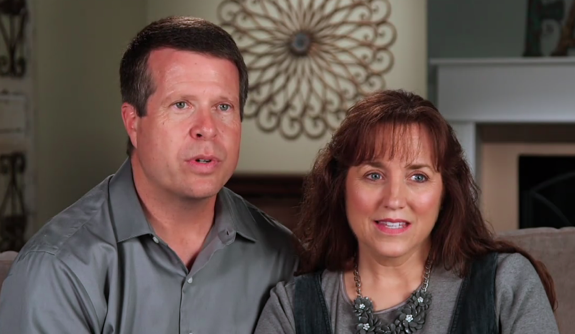 It is unknown if the Duggar girls will actually appear in court for the trial. (Jinger currently lives in Los Angeles, while the other three are still living locally.) To date, their lawyer (who is also from Los Angeles and appearing "Pro Hac Vice" for this case) has appeared in court on their behalf.
Coincidently, Josh was found guilty of possessing and receiving child p0rnography the same date that his sisters were originally scheduled to appear in court for their lawsuit. Now, their trial is scheduled to begin during the same month that Josh is due to be sentenced for his crimes.
RELATED STORY: Amazon to Produce Docuseries On Fundie Families– the Duggars, Bates & Plaths– As Well As the Fundamentalist Religious Organization IBLP
(Photos: TLC; Twitter)