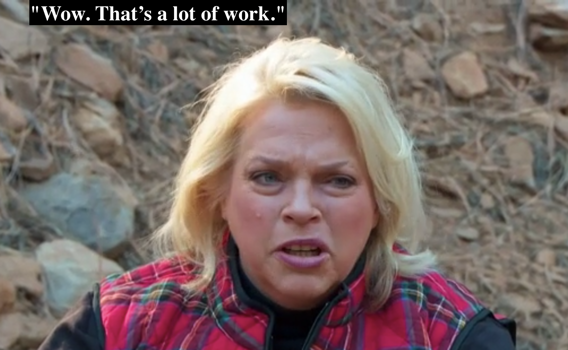 It may have taken 16 seasons of Sister Wives for it to happen, but Kody Brown's wives–- well, at least two of them–- are finally putting the frizzy-haired father of 18 in his place.
As The Ashley previously reported, Kody's third wife, Christine Brown, parted ways with her insufferable spouse earlier this year and relocated to Utah with their daughter. While Kody's three remaining wives have yet to follow Christine's lead and say farewell to Flagstaff, the preview for the January 2 episode of 'Sister Wives' shows Kody's second wife, Janelle Brown, doing something every viewer has imagined doing a minimum of 153 times since the show premiered in 2011: telling Kody to "f**k off."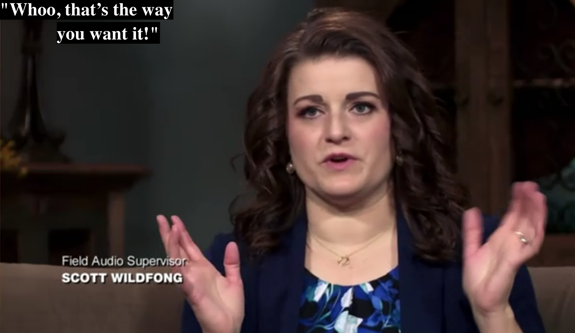 Janelle drops the F-bomb in Kody's direction after yet another disagreement over Kody's strict COVID-19 rules. During Sunday's episode, viewers saw Kody draft a list of protocols the Browns must abide by, which included sanitizing purchased products before placing them inside the house, forbidding his family from going inside restaurants, and demanding they change clothes after visiting shops or other homes, among other things.
"I'm looking at these rules and I'm astounded," Janelle says of Kody's pandemic protocols. "Okay, so there's the 10 billion commandments of Kody."
In addition to Kody's "10 billion commandments," Janelle must also continuing dealing with her older sons, Gabriel and Garrison, who are frustrated over not having their dad around. (Kody has demanded Janelle kick the boys out of her home because they refuse to follow his COVID rules. He will not spend time with Janelle until she does.)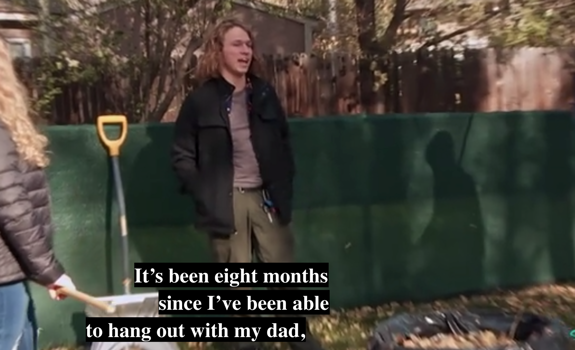 Janelle's unwillingness to kick her and Kody's children to the curb mid-pandemic has Kody all in his feelings, deciding that Janelle "would rather have the boys around than me."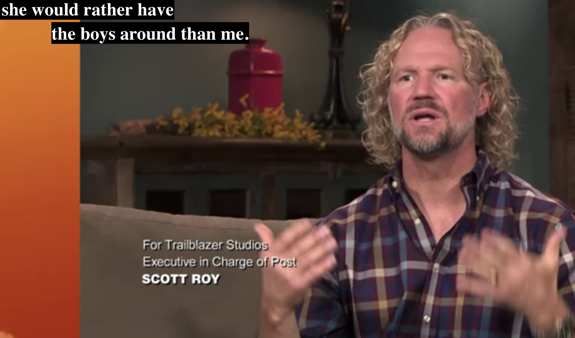 After Janelle tells Kody she plans to go to Utah for Thanksgiving, Kody insinuates she isn't taking his "10 billion commandments" or the CDC guidelines seriously, which causes Janelle to get madder than Meri after failing to snag a pair of this season's most coveted turkey-leg patterned leggings.
"You don't think I'm aware? You don't think I'm being careful?" Janelle asks Kody.
"I think you understand what I'm talking about and I want you to just respect that," Kody replies.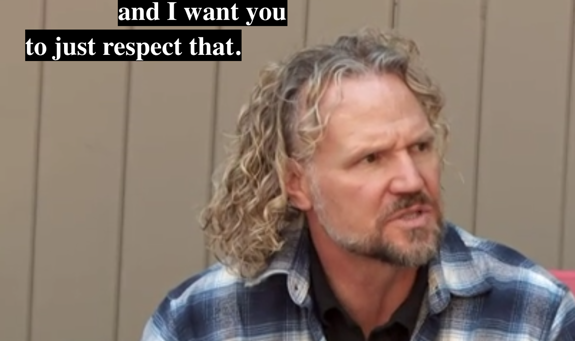 By this time, Janelle has had just about enough of her hair-brained husband.
"Yeah, f**k off," Janelle tells Kody while walking off.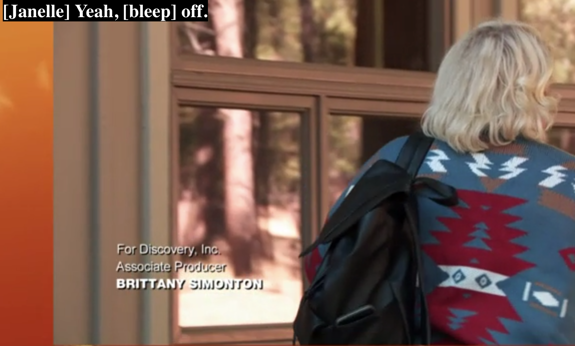 'Sister Wives' airs Sundays on TLC.
To read The Ashley's recap of last week's episode, click here!
RELATED STORY: 'Sister Wives' Star Meri Brown Says She Will Not Leave Husband Kody, Despite Him Telling Her They're Just "Friends" & His Wives Ignoring Her
(Photos: TLC)