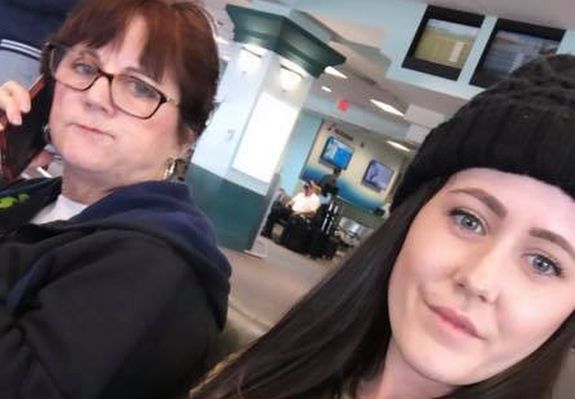 Former Teen Mom 2 star Jenelle Evans appears to be seething after finding out that her mother, Barbara— whom she is currently estranged from— got Jenelle's son Jace the COVID-19 vaccine behind her back. On Tuesday, Barbara posted a photo of Jace to her Instagram account, proudly announcing that he got his first vaccine shot… and Jenelle— an outspoken anti-vaxxer— was not happy about it!
"Just turned 12 and got my first Covid vaccination!" Barbara captioned the photo of a smiling Jace.
Jenelle, along with her husband David Eason, has made it clear that she does not approve of the COVID-19 vaccine.
View this post on Instagram
(She recently made a series of TikTok videos about the new Delta variant; however, she appeared to be confused as to why medical professionals are recommending vaccinated people also wear masks. In the video, she implied that she believed that there was going to "be a whole new outbreak because of the vaccinated people.")
Jenelle was angry that Barbara–who has had full custody of Jace since shortly after his birth—helped Jace get vaccinated. Not surprisingly, the former 'Teen Mom 2′ star couldn't resist letting the Interwebs know that she was unhappy. She first left comments on Barbara's post, but later took to her own Instagram Stories to answer questions about Jace getting the vaccine.
"Ask me how I feel," Jenelle wrote in the comment section of Babs' post, later adding, "time to block this account again lol."
While some expressed their disappointment in Babs for allowing the 12-year-old to get the vaccine, most of the comments were focused on Jenelle's reaction.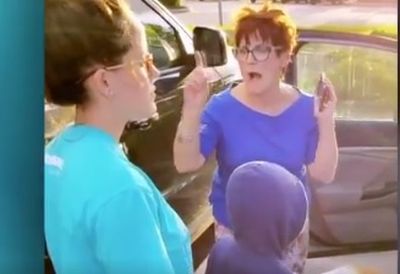 "Stop blaming your mother for your failures as a mother," one person wrote. "You showed time and time again that you chose men over your children and still do to this day and that is the truth. Unfortunately you want to stay in denial over the last decade. You gave up your rights to have a choice or feeling about what is in Jace's best interest."
"Why should anyone ask you?" another person wrote. "You signed him over to her so you could choose a life of drugs and men over him."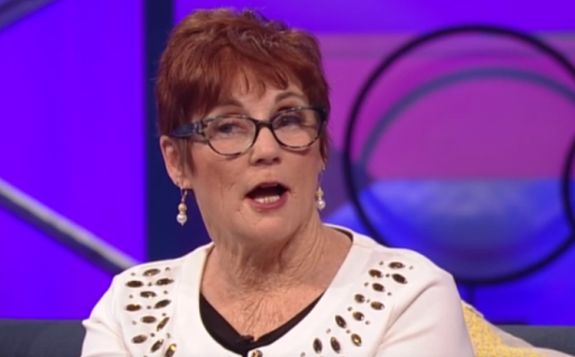 On Instagram Stories, Jenelle told her followers that she "had no idea" Barb was taking Jace to get the vaccine and that she didn't find out until after he got it.
She then posted a few messages that seemed to be addressed to her mom.
"Try to push me out of his life all you want, but I will still fight," Jenelle wrote. "I'm not giving up."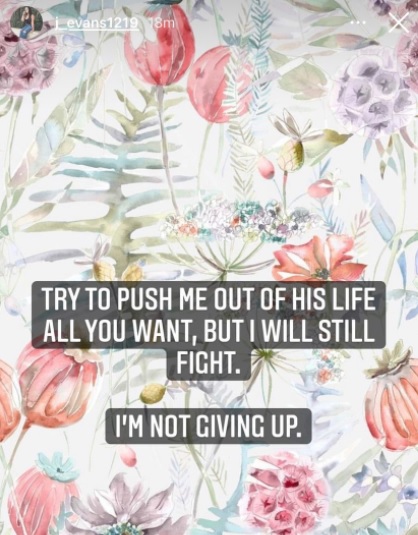 "It's crazy to think you care more about a shot than a child's birthday," Jenelle wrote. "Posting all for attention and clout."
Jenelle is currently in the middle of a nasty custody battle with Barbara over Jace. Their court case has been sealed by the judge, but before it was sealed, documents filed by Jenelle went public. Jenelle had been trying to gain emergency custody of Jace in January and filed the documents stating that she fears Jace is unsafe at his Barb's house due to his "out of control" and "physically aggressive" behavior, which she believes Babs is no longer able to control.
According to Jenelle, Jace sets fire to things inside Barbara's house out of anger and has also physically assaulted Babs. The judge later denied Jenelle's request for emergency custody.
Jenelle and Barbara had been enjoying a long period of relative peace until earlier this year, when they were trying to work out a plan that would allow Jace to live with Jenelle on The Land. Once Jenelle began bragging about regaining custody and insinuating publicly that Babs couldn't handle Jace, Babs became upset and ultimately backed out of the agreement – before she and Jenelle were due to sign legal papers to make the arrangement permanent.
Since the plan fell through, Jenelle and Barbara's relationship has been strained.
View this post on Instagram
"We will probably not ever repair our relationship, but if I do get custody I will continue to let Jace have a relationship with her," Jenelle said in May. "They've been together for such a long time and I don't want to be petty and be petty against Jace just because I have something against my mom."
On Tuesday, Jenelle confirmed on Instagram that she and Barbara are still battling for custody. However, she told her followers that, "for legal reasons I cannot speak on that topic."
She told another follower that "outside people" try to ruin her happiness.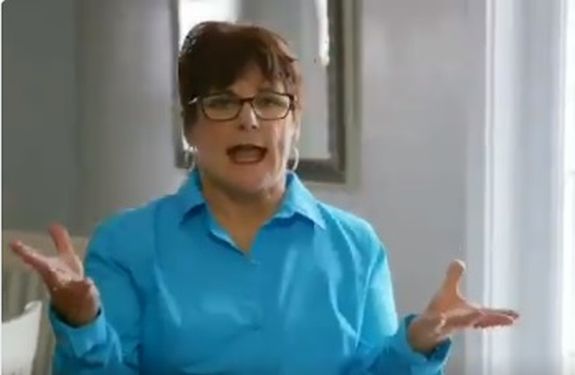 RELATED STORY: Jenelle Evans' Former 'Girl S#!t' Podcast Co-Host Gabbie Egan Arrested in Las Vegas for Trying to Kick Officers in the Testicles; Hints Her Behavior Was Caused By Drugged Drink
(Photos: Instagram, MTV)