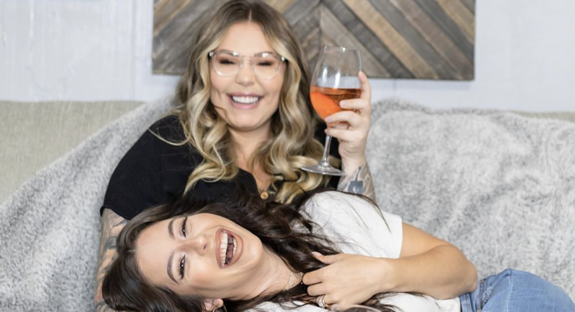 Shortly after returning from her vacation in the Dominican Republic, Teen Mom 2 star Kail Lowry was surprised to learn that she brought home an unwanted souvenir– COVID-19.
On the recent episode of Kail's Baby Mamas No Drama podcast, which Kail co-hosts with Vee Torres–– both Kail and Vee told listeners they were currently recovering from COVID-19, though they are "coming through on the other side of" it. The baby mamii (which is the new plural form of 'baby mama,' The Ashley has decided) even joked about contracting the virus.
"We're COVID queens," Vee said on the episode.
It appears that Kail or one of her kids was Patient 0 when it comes to the 'Teen Mom 2' COVID Super Spreading. She apologized to Vee, admitting she had likely "brought it home from Dominican Republic," where she recently vacationed with her kids. Although Kail said she and her fellow travelers tested negative twice– once on Thursday in the Dominican Republic and again when she got home on Monday, which she was required to do in order to film– she tested positive that Thursday.
" … and I knew because I felt like s**t all week and once I lost my taste and smell, I knew what it was. I knew," Kail said, adding later in the episode that she "wouldn't have been around people" had she known she was positive.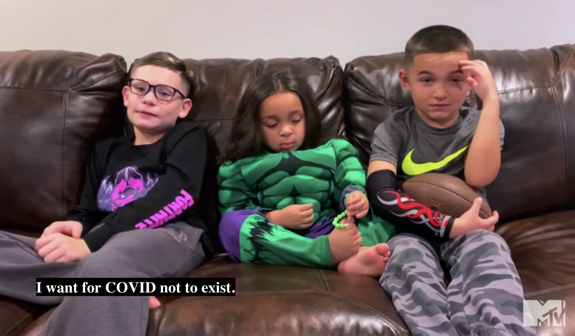 " … but I had tested negative twice," she reiterated. (Kail's friend Toni, who came to visit Kail right after Kail returned from the trip, also recently announced that she, too, have COVID."
Kail admitted on the podcast that this is her and her son Lincoln's second bout with the virus.
" … This is the second time– I don't know if I ever said it on the podcast– I had COVID back when in was in Iceland, actually," Kail said. "That was in 2020, and then this is my second time. And then Lincoln just had COVID in March and he has it again, so all the kids have it. They're all asymptomatic, really."
In addition to Kail and her kids currently dealing with COVID-19, Kail said her ex-husband/baby daddy number 2 Javi Marroquin has tested positive as well.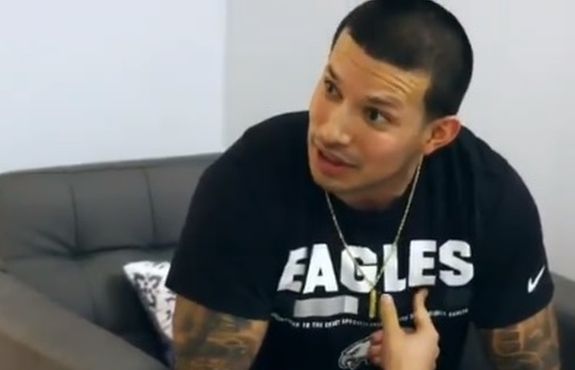 "I sent Lincoln over to Javi's, because they had it in March– like I said, everyone in Javi's family had it in March except for Javi. I sent Lincoln over there because Lincoln already had it and he tested negative right away and then sure as s**t, [Lincoln] tested positive, Javi tested positive," Kail said. "Like, I am so … I don't even know how this happened."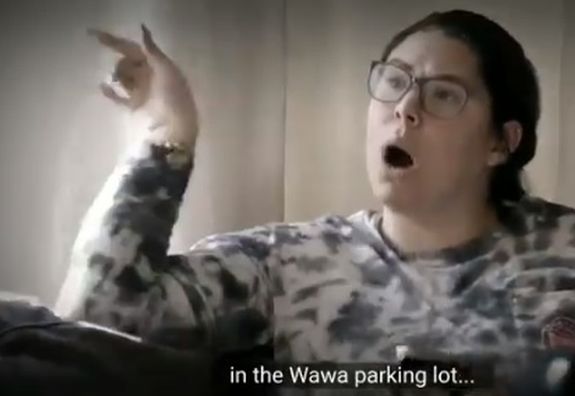 Vee revealed she had recorded a podcast episode with Kail before Kail learned she was positive and when Vee began to feel sick later that week, she initially thought she had picked up a summer cold or was simply worn out from visiting a waterpark that day.
Though Kail, Vee and anyone that works in front of or behind the cameras on 'Teen Mom 2' are tested regularly by MTV, Jo picked up some take-home tests from the drugstore, which is how Vee learned she had contracted the virus. Jo tested negative at the time, as did he and Vee's daughter, ViVi.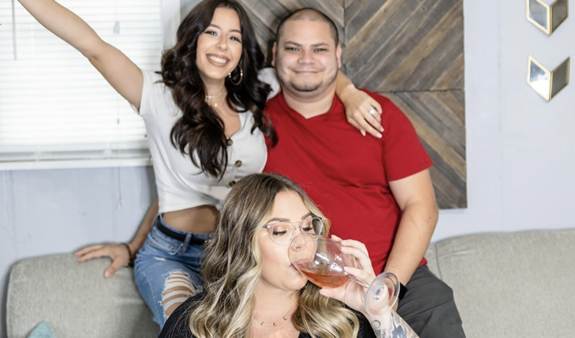 Kail said because of the virus, she had to postpone Lux and Creed's birthday party by a month, while Vee skipped a family wedding (before confirming she had contracted COVID-19) and was planning to miss another upcoming family event to avoid getting anyone sick.
"Like, I just don't wanna pass it to anybody," she said. "I don't wanna be that person."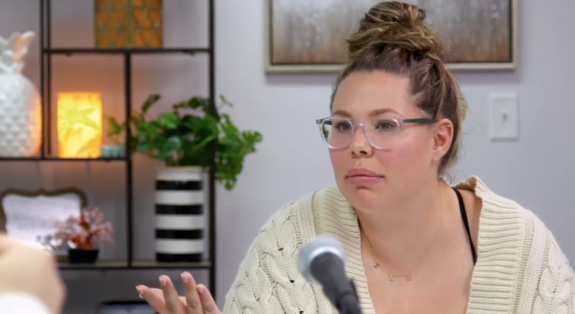 Still, Vee spoke about a trip to Jamaica she and Jo are planning to take in the next couple of months to celebrate her 30th birthday. After offering some traveling tips, Kail criticized the COVID testing procedures at some of the resorts she's visited since the pandemic began, noting that she didn't want to get "any s**t" for saying it, but they "barely swab your nose."
" … they do that with the intentions for you to have a negative test, in my opinion," she said. "At least for that experience, because when I get tested through MTV, they're swabbing my nose, ya know? … the [resort] I went to in Punta Cana, they barely even touched the skin in my nose, so I feel like that's intentional."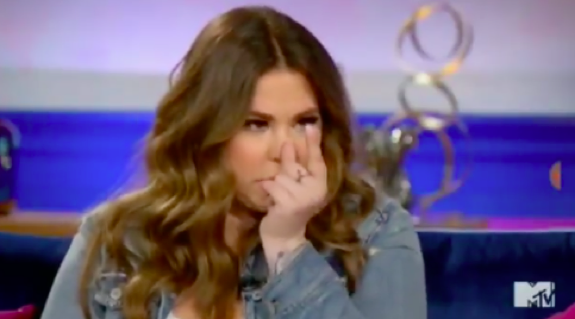 Along with Kail, her kids, Vee, and Javi (allegedly, as he hasn't confirmed this himself), Kail's 'Teen Mom 2' co-star Ashley Jones is also recovering from the virus at the moment.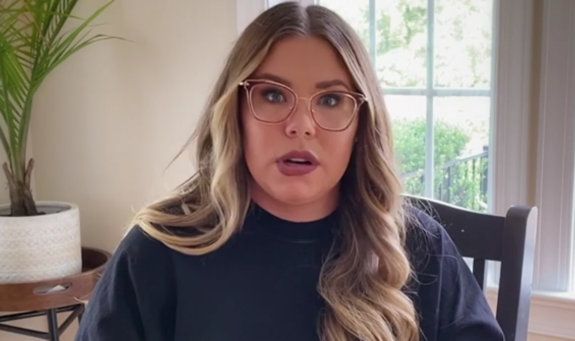 Ashley's mom, Tea, took to Instagram earlier this week asking fans to "please pray for a speedy recovery as Ashley recovers from COVID-19."
"We are sending all our prayers to Ashley's household as she battles COVID-19," Tea added. "She is doing ok in light of…. But we expect a full recovery in no time. Thanks for your much needed prayers and support. We appreciate it sincerely and truly."
Despite Kail's co-star Leah Messer joining her on the alleged COVID-19-culprit trip to Punta Cana, Leah seems to have returned home without Lungs 'o' COVID.
She did, however, confirm this week during a Q&A on her Instagram Story, that she has been vaccinated.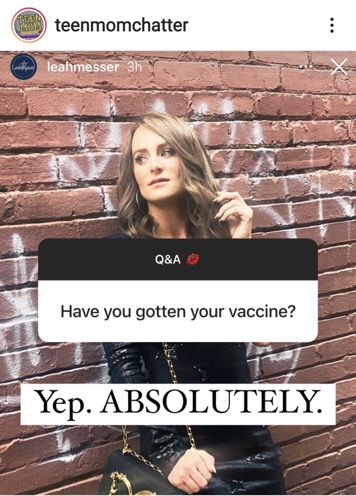 Another 'Teen Mom 2' cast member (well, former cast member) who was vaccinated recently is Jace Evans, the 12-year-old son of Jenelle Evans. Although, if it had been up to Jenelle, Jace wouldn't have gotten jab. In fact, upon finding out her son had received his first dose of the vaccine, all TikTok dancing (probably) came to a screeching halt on The Land, as Jenelle's estranged mom, Barbara Evans, was the one to make the announcement on social media.
Jenelle– an outspoken anti-COVID-vaxxer– complained on social media she wasn't consulted before Barbara took Jace to get vaccinated. (Barbara, of course, has had full custody of Jace since he was an infant, and therefore did not need Jenelle's permission before taking Jace to get the vaccine.)
As for the cast members currently recovering from COVID-19, they aren't the first in the Teen Mom franchise to be hit with the virus. In January, Dr. Drew Pinsky– longtime host of 'Teen Mom' reunion specials and proud owner of one too many basic blazers– opened up about his nasty battle with COVID-19 on social media, months after making light of the virus.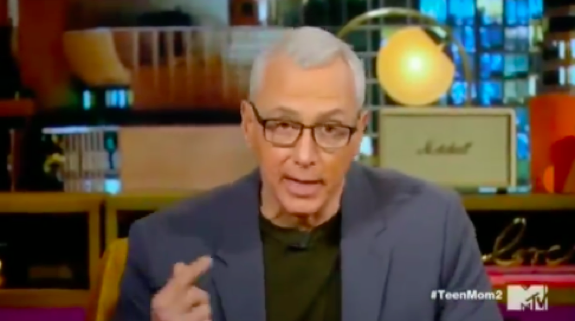 In July 2020, Teen Mom OG dad Gary Shirley revealed his parents had been hit hard with COVID-19 and as The Ashley told you in November, a 'Teen Mom OG' cast member tested positive for the virus, forcing production to shut down until the COVID-positive cast member (and any crew members who may have been exposed) quarantined for two weeks, everyone tested negative, and the homes had been disinfected.
A similar, albeit, more severe situation occurred the following month when Teen Mom: Young and Pregnant was hit with COVID-19, forcing production to shut down on four girls' stories.
RELATED STORY: Former 'Teen Mom 2' Star Jenelle Evans Angry After Her Estranged Mother Barbara Gets Jenelle's Son Jace Vaccinated for COVID-19
(Photos: MTV; Instagram)