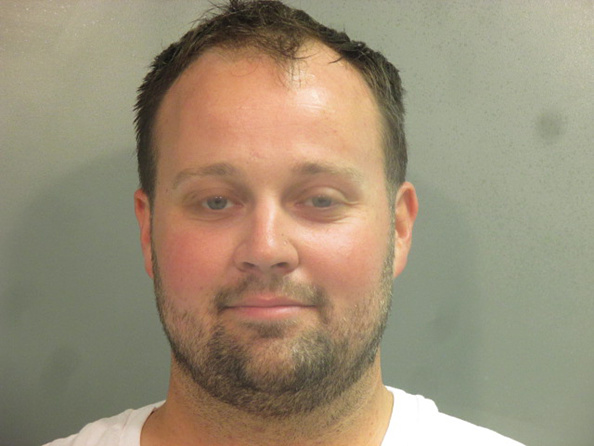 Trigger Warning: This story contains mentions of child sex abuse materials and other disturbing information.
Day three of Josh Duggar's child sex abuse trial is underway and The Ashley is currently in the Fayetteville, Arkansas, courtroom reporting the events as they unfold.
(As you may know, the former 19 Kids and Counting star is being charged with receiving and possessing child p0rnography.)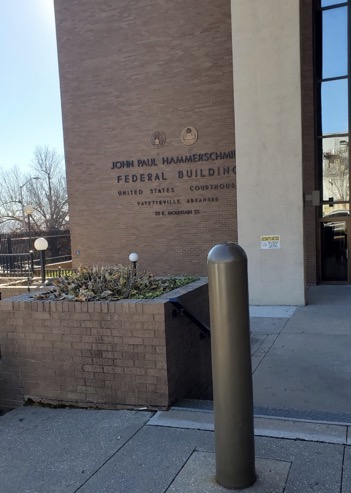 Josh's wife Anna Duggar is in the courtroom for day three of the trial (wearing the same dress she wore on day 2). Anna's uncle is also in attendance.

Justin Duggar is also in the courtroom, along with his mother-in-law, Hilary Spivey.

Derick Dillard, husband of Jill Duggar Dillard, is sitting with family. (Jill is set to take the stand sometime this week, as is Jedidiah Duggar.)

Austin Forsyth, husband of Joy Duggar Forsyth, is in the courtroom, though he is sitting by himself and not with family.
UPDATE 1:
Joy showed up to the courtroom and held hands with Austin; later on she was seen hugging Justin, Hilary and others.
Josh's parents, Jim Bob and Michelle Duggar are not present.
UPDATE 2:
Special Agent Faulkner continues his testimony. Some moments of note in his testimony include Josh's attorney mentioning to Agent Faulkner that Josh is "an intensely religious man," to which Agent Faulkner scoffed and replied, "Somewhat."
Agent Faulkner stated that Josh refused to provide them the passcode to his iPhone 11, so the phone was not able to be cleared.
UPDATE 3: Matthew Waller, a former employee of Josh's car lot gave testimony. (His brother his married to Anna Duggar's sister, Priscilla.) At one point, the prosecutor accused Matthew of "hiding something," due to Matthew stating in court that the office computer's password rang "a faint bell" in his head, although he had never stated this before in his discussions with Federal agents.
UPDATE 4: An expert from accountability and filtering software Covenant Eyes described how Josh circumvented the software to deceive Anna. (Click here for full story.)
Two computer forensic analysts testified about Josh installing the Linux and a torrent browser.
UPDATE 5: James Fottrell of the Department of Justice Child Exploitation in Washington, D.C., testified that someone attempted to download 5 child p0rnography files over several days in May 2019, but they were only fragments and therefore, not viewable. (Most files had disturbing names, including a file called "pedomom"; another file name specifically mentioned 14-year-olds.)
UPDATE 6: One juror, a female, became emotional as the file content was described. She was seen dabbing her eyes several times during the testimony.
UPDATE 7: James also testified that Josh's iPhone 11 and MacBook showed no evidence of child p0rnography when the devices were analyzed.
On Linux portion of the computer, a single work document was found, with Josh's name on it. This is relevant because nearly all the other files on that partition of the computer were CSA files.
Josh and Anna left the courthouse, hand in hand once again.
The Ashley will continue to post live updates throughout the day. Stay tuned…
RELATED STORY: Anna Duggar Sits Stone Faced As Expert Describes How Josh Duggar Circumvented Software Anna Installed to Monitor His Web Activity (Exclusive Details!)
(Photos: Twitter; The Ashley's Reality Roundup)