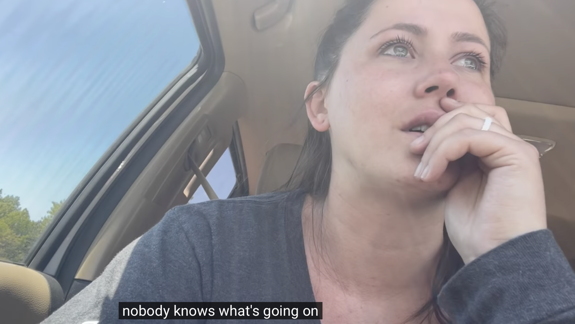 Jenelle Evans took to TikTok on Wednesday to declare that she was "confused" and "anxious" over being ghosted by the producers of the upcoming Teen Mom spin-off, which is currently filming in California. Jenelle— who was fired from Teen Mom 2 back in 2019— claimed that she was "invited" to participate in the fun-in-the-sun "Retreat" spinoff but was then ignored by producers and was "confused' as to why.
"When they invite you to a Teen Mom Special in CA then no response for a month…" Jenelle captioned a video of herself looking sad. "And now my guard is back up…I trust no one," she stated.
Fans were naturally skeptical to believe Jenelle, but The Ashley has the scoop on what actually happened behind-the-scenes here!
As The Ashley has been reporting over the past few weeks, girls from the three 'Teen Mom' shows— Teen Mom OG, 'Teen Mom 2' and Teen Mom: Young and Pregnant— are gathered in San Diego County to film a "Retreat"-like spinoff show. Nearly all of the girls from the casts are participating (except for Catelynn Lowell, Kail Lowry, Mackenzie McKee and poor Rachel Beaver— who was cut at the last minute).
When The Ashley first broke the news of the spin-off back in August, she reported that Jenelle had not been invited to participate. In Wednesday's TikTok video, Jenelle claimed she had been invited. The Ashley can confirm that Jenelle was, indeed, contacted later about joining the spin-off (as was fired 'Teen Mom OG' star Farrah Abraham…more on that later…).
However, she was never officially invited as she's making it sound online, according to The Ashley's production source.
"Jenelle was contacted by [a producer], who told her about the spin-off but she was not invited and then ghosted like she's saying," the source said. "Basically, she received the call and once they started talking to Jenelle about possibly doing it, they realize it was the same old Jenelle bulls**t and dropped the idea so fast.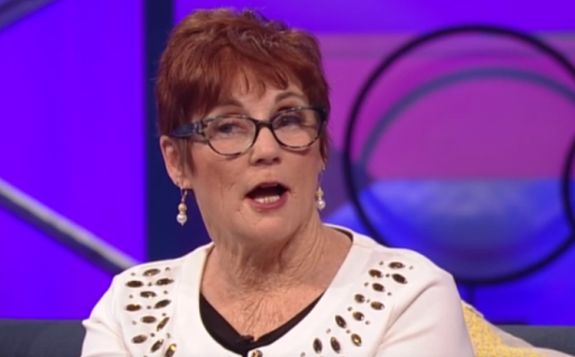 "Honestly, they were just playing with the idea of bringing her in to add shock value to the [spin-off] show because they knew people would freak out if they saw her. That's all," the source added. "They weren't trying to get her back on the cast or anything like that."
As for what the production source means by "same old Jenelle bulls**t," The Ashley can confirm that Jenelle was trying to get her husband, David Eason, to be allowed to come along.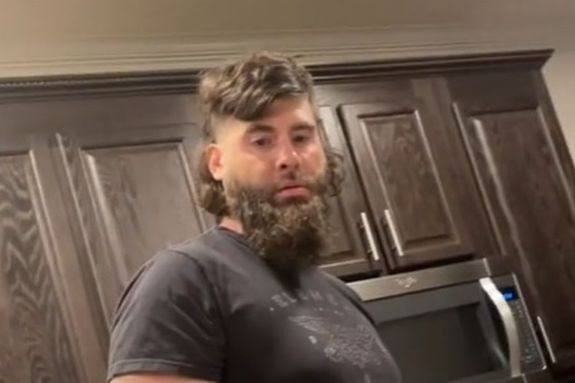 "Jenelle told them that she would not travel without David, and she insisted that he stay at a place nearby, since they said there was absolutely no way he was allowed at the filming location," the source said. "She even tried to offer different options to production to try to get David to go, but as soon as they heard the word 'David,' [the producer] bailed and started ignoring her."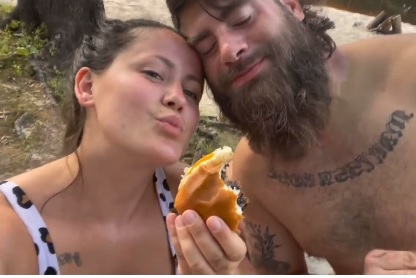 "Since she was fired, Jenelle has randomly texted [a producer] saying she had 'new ideas' for filming, but they have always been ignored. This spin-off was being run by a different producer, but this whole incident kind of made them realize that nothing has really changed with Jenelle's situation and they have no desire to dip back into that mess."
As 'Teen Mom 2' fans will remember, David was fired from the show in February 2018. Although he was banned from filming, he showed up several times to where Jenelle was filming and production was shut down. Eventually, Jenelle refused to travel anywhere without David present, which became a huge headache for the producers. Jenelle joined David on the "Fired" list in May 2019.
To see The Ashley's behind-the-scenes photos from the set of the 'Teen Mom' spin-off, click here!
RELATED STORY: EXCLUSIVE! 'Teen Mom: Young & Pregnant' Star Rachel Beaver Angry After Being Uninvited to Go to 'Teen Mom' Retreat Spin-Off: Details!
(Photos: MTV; TikTok; YouTube)