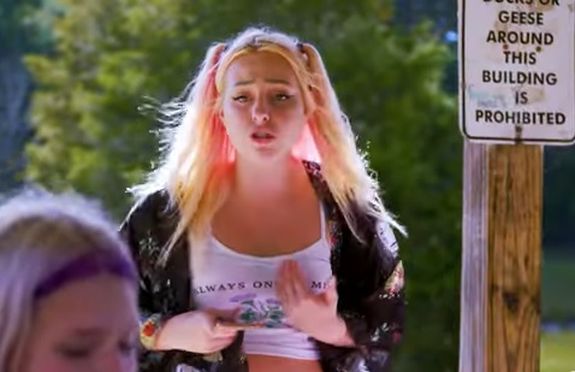 Drama continues to surround the Teen Mom "Retreat" spin-off— even regarding cast members who aren't there!
As The Ashley told you earlier this week, some of the Teen Mom: Young and Pregnant girls have arrived to join the other Teen Mom cast members who are currently in San Diego County, filming for the new spin-of show. Kayla Sessler, Kiaya Elliott and Brianna Jaramillo will all be participating in the filming but one 'Young and Pregnant' girl will be noticeably absent from the show and she is not happy about it.
The Ashley can confirm that Rachel Beaver was invited to come to the "Retreat," along with the other "veteran" girls of the show; however, she was nixed at the last minute by production, making her the only full-time 'Young and Pregnant' cast member left out of the show.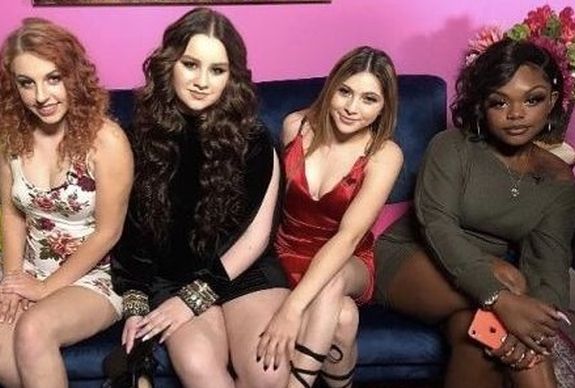 "Rachel was called and invited when the other [Young and Pregnant'] girls were invited," a behind the scenes source tells The Ashley. "She was all set to go, but then [the producers] heard from MTV legal and were told they had to cut Rachel from the cast because she's not 21. So they kind of just ghosted her for a while before finally telling her she was uninvited."
"Rachel did not take the news well. She told [the producer who informed her she was being uninvited] that she had already arranged for a babysitter for her daughter, had purchased the stuff [the producers] instructed her to buy for the trip and that she was really upset," the source continued.
"They sold this to her as being a 'bonding event' for the 'Teen Mom' cast, and told her it would even be 'like a summer camp.' So she told [the producer] how unfair it is that she was being booted out at the last minute just because she can't drink.
"The way they described the show to her, drinking wasn't even mentioned and it was supposed to be more of a therapeutic-type thing so she didn't even think drinking would be involved."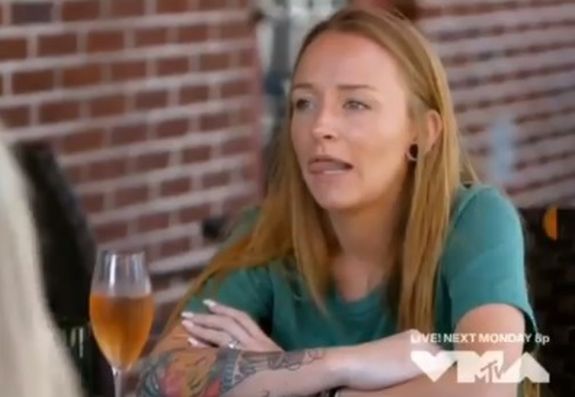 As The Ashley previously told you, last week Roxanne DeJesus— who is the mother of Briana and Brittany DeJesus— also questioned why alcohol was being introduced into the event. Roxanne's daughters, along with Jade Cline, got into an altercation with Ashley Jones during the first night of filming last week, and Roxy was angry because she felt alcohol was used to get the girls fired up.
"Rachel said she wanted to take this up with the higher-ups at Viacom because she doesn't feel it's fair to exclude her for being the only actual teenagers on a show called 'Teen Mom.'" the source added.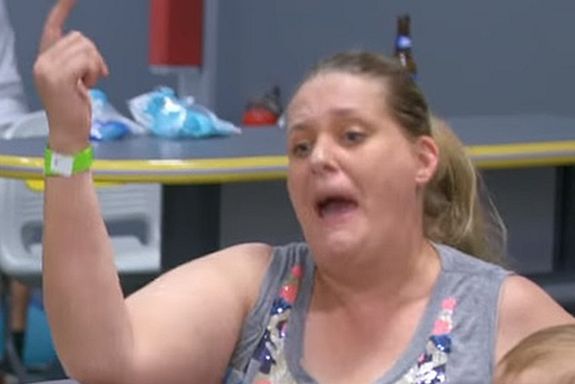 While Kiaya, Kayla and Brianna are all young, they are all over the age of 21, so the network had no issues with them attending. (Madisen Beith and Kayla Jones were not invited, as they are not "full-time" cast members yet.)
The Ashley will have more info on the drama going down at the spin-off filming! Stay tuned…
RELATED STORY: EXCLUSIVE! See Photos of the 'Teen Mom' Casts Filming For Retreat Spin-off in California; Plus Latest Details on New Cast Arrivals
(Photos: MTV; Instagram)