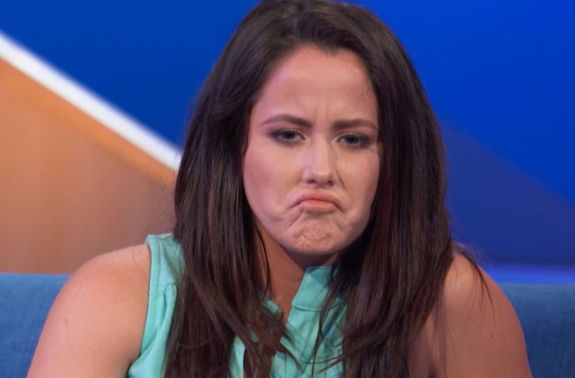 After more than a week of silence, former Teen Mom 2 star Jenelle Evans finally spoke out on Tuesday on the murder of George Floyd, following a gush of followers calling her a racist.
In a video posted to her Instagram Stories, Jenelle demanded people stop calling her a racist for not speaking out at all, despite nearly all of her former 'Teen Mom' co-stars doing so. Jenelle and her husband David Eason have been accused of being racists for years, due to their social media posts (with David declaring in 2018 that he was a "proud white man" and frequently blasting the Black Lives Matter movement.)
Needless to say, Jenelle's followers— as well as several members of the 'Teen Mom' franchise cast— were not amused by her video.
In the minute-long clip, Jenelle, wearing her white 'Teen Mom' bathrobe (as you do) and standing in her bathroom on The Land, told her followers to stop calling her a racist.
"I have a lot of people reaching out to me on social media right now about Black Lives Matter, and they want to know why I haven't spoke out since I am a social media influencer."
(Insert giggle here.)
Did she really just call herself an INFLUENCER??? GTFOH pic.twitter.com/Ql6YxfQb47

— Ms Anon Mafioso™ (@Anon_Mafioso) June 3, 2020
"I'm not racist by any means, and I do not condone what that police officer did to George Floyd, and I'm very sorry that happened," Jenelle said. "With this being said, I would like for all the racist comments to stop being sent to my inbox and I'd appreciate if you guys would stop calling me a racist because I haven't spoke out yet.
"Just because I haven't spoke out yet, you do not know my opinion, so don't sit there and judge," Jenelle instructed. "This is a very touchy subject, and I feel like every time I open my mouth about anything, whether it's politics, whether it's race, or it's about parenting, everyone hates me, no matter what I say! So I'm not trying to comment on anything right now!"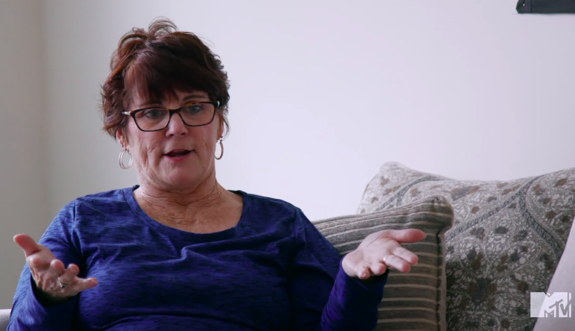 Jenelle then reiterated that she does not agree that George Floyd should have been murdered.
"I do want to let you guys know that I do think it was wrong, and I'm so sorry it happened," she said. "It shouldn't have happened. And it's bulls**t that it did."
She then reposted a follower's post, proclaiming her to be a "MILF."
As you do…
After Jenelle posted her video rant, several members of the 'Teen Mom' cast provided their reaction on social media.
Teen Mom: Young & Pregnant star Ashley Jones was particularly outspoken about what Jenelle had to say, noting that Jenelle and David have both shared their racist views proudly in the past.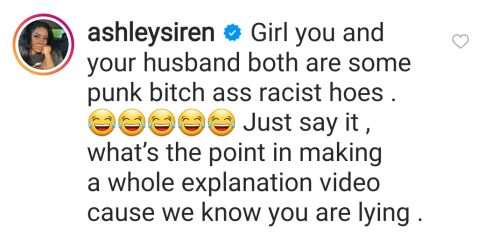 "Girl you and your husband both are some punk bitch ass racist hoes," Ashley wrote in the comment section of a 'Teen Mom' fanpage that reshared Jenelle's video. "Just say it, what's the point in making a whole explanation video cause we know you are lying."
Ashley's baby daddy, Bar Smith, also commented on Jenelle's video. In his tweet, he referred to a comment Jenelle posted to her Facebook page on Monday that said, "Well while all of you are rioting and destroying your precious cities, I'll be far far away on my boat away from all of you."

"While you guys are destroying your precious cities'…shut that s**t up. You just ain't spoke up cause you are a racist and David's racist bitch ass gone kick you off[f] The Land if you speak up. F**k you and what you stand for," Bar wrote.
As 'Teen Mom 2' fans will remember, Jenelle was called out on-stage at the final Reunion she attended by host Nessa for many of the comments she and David posted on their social media accounts about Nessa's boyfriend (and early Black Lives Matter movement protester) Colin Kaepernick.
At first, Jenelle denied having posted anything about Colin, then tried to lie and say she had no control over her social media accounts. Nessa continued to ask questions about Jenelle's racist posts, until the encounter ended with Jenelle running off stage crying.
David has been very outspoken against the Black Lives Matter movement. On Wednesday, he posted a barrage of messages to Instagram Stories, including the pip below.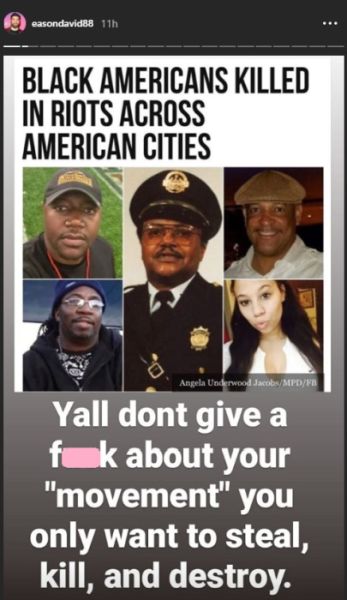 RELATED STORY: 'Teen Mom 2′ Star Kail Lowry Seemingly Comments on Jenelle Evans' Bikini Photo & Sets Off 'Teen Mom' Fat-Shaming Feud: A Complete Recap of Events
(Photos: MTV; Twitter)