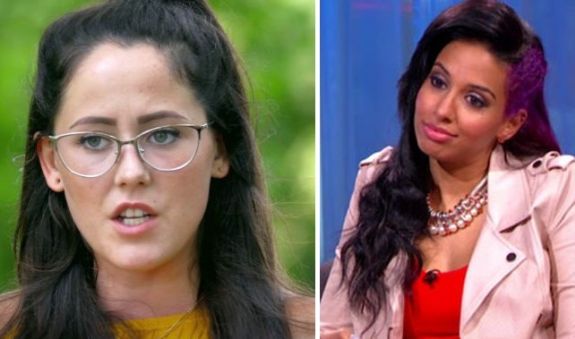 Another Teen Mom 2 Reunion, another fight!
This weekend's 'Teen Mom 2' Season 9 Reunion didn't result in the physical brawls between cast mates of YesterReunions but there was a smackdown of a different kind that took place on stage during the episode's filming!
The Ashley can exclusively reveal that Jenelle Evans found herself in a very hot seat when she came on stage to film her segment with Reunion co-host Nessa, who had a very big bone to pick with her and her husband David Eason!
An audience source tells The Ashley that Nessa— who is dating controversial NFL football star Colin Kaepernick—was ready and waiting for Jenelle to come on-stage.
"Jenelle had posted some negative stuff to her social media about Colin in the past. David, too. Nessa also had screenshots of a bunch of posts Jenelle and David have made over the past few months that she and other people felt were racist," the source said. "Jenelle had no clue it was coming and was basically ambushed on-stage."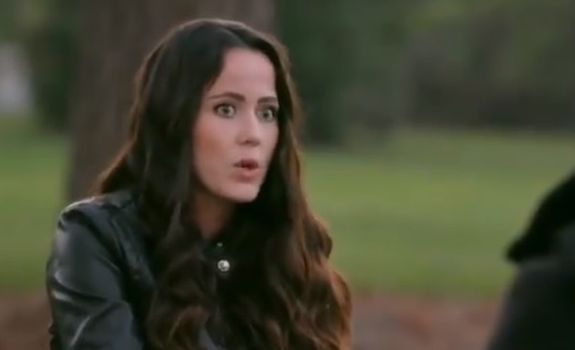 Jenelle— who, the source said was being bombarded with text messages from David while she was on-stage filming—first tried to make excuses for what she has posted.
"Jenelle at first was saying that she has no control over anything she posts on social media, and that those weren't her own posts," the source said. "That set Nessa off even more, because Jenelle was trying to lie her way out of it."
(The Ashley would like to clarify here that Jenelle does not, in fact, have control over the clickbait crap she posts. She and the other 'Teen Mom' stars, authorize a company to post those to their accounts. However, the stuff Nessa was discussing was not any of the clickbait articles.)
"Nessa was very professional about it all, though," the source said. "She was not screaming or getting in Jenelle's face or anything like that. But she was very firm and was ready for this. She was telling Jenelle, 'You posted these things online about my man and you should have come and talked to me about it, instead of posting it.' Jenelle would not take any responsibility for her words."
The source stated that Jenelle then started crying and ran off stage.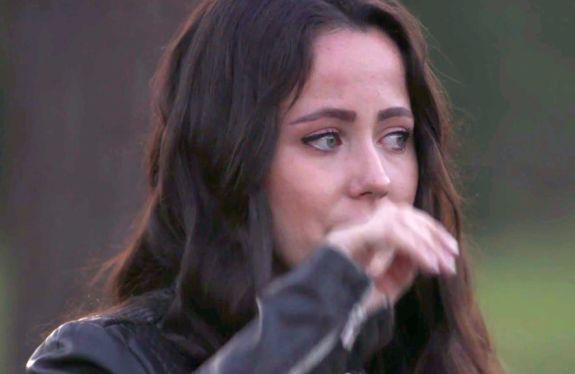 "A few of the producers had to go and give her a pep talk but she finally went back on-stage to finish her segment," a second source said.
But Nessa was not done roasting Jenelle!
"Jenelle came back out, and Nessa went right in on her again, pulling out receipts of some of the posts Jenelle made about Colin and people of other races in general," the audience source said.
(Some of the posts— made to Jenelle's personal Facebook— were about Colin specifically, while others were not. In one post Jenelle wrote, " "Donald J. Trump unemployment rate is so low, even Colin Kaepernick found a job! MERICA!" In another, Jenelle called out Nike for employing Colin as its spokesman, writing, "'Let's choose the most disrespected guy in the NFL for our promos,'" she allegedly wrote. "'Lets add a slogan about sacrificing, everyone will love it. Let's choose the man that kneels at our flag.' YOU'RE WRONG. I will not be buying Nike anymore… Nike should change their 'motto' immediately. Nike needs a new PR person pronto.")
After a few moments, Jenelle once again stormed off stage, yelling "I didn't come for this, dude!" (She seriously said that; The Ashley is not just trying to be funny here.)
"The second time she stormed off stage, she went up to some of the producers and told them 'I am having stomach pains and I need to go to the hospital,'" the second source said.
(Jenelle was not taken to the hospital, just FYI.)
As The Ashley previously told you, David was not allowed anywhere near the NYC studio the girls were filming in, but he made sure to make his presence known by constantly texting Jenelle to distract her. He has been surprisingly quiet on social media so far, and has not posted about what happened to Jenelle.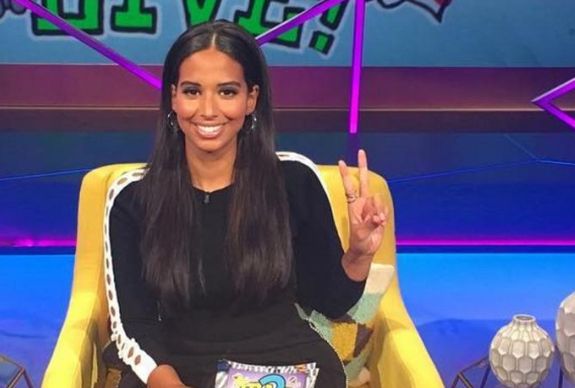 "The producers of the show did not yell at Nessa for bringing up that stuff, because it was totally relevant," the source said. "But the fact that Jenelle stormed off twice in one segment did piss them off."
Stay tuned…The Ashley will have more Reunion stuff coming soon!
UPDATE: While David has not yet addressed what happened between Jenelle and Nessa directly, he did scurry on over to her Instagram account yesterday to leave a comment on a post she made about the death of rapper Nipsy Hustle.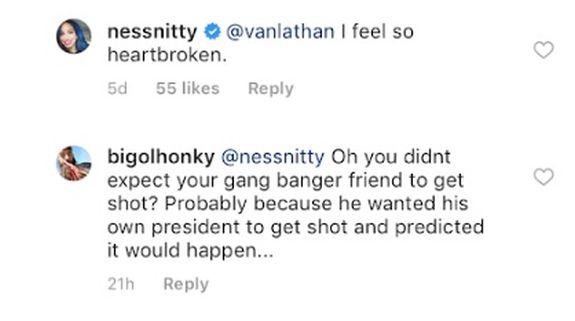 "I feel so heartbroken," Nessa wrote, to which David replied, "Oh you didn't expect your gang banger friend to get shot? Probably because he wanted his own president to get shot and predicted it would happen…"
(Photos: MTV, Instagram)