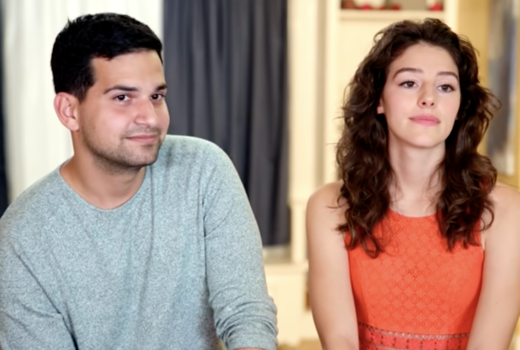 Evelyn Cormier and David Vázquez Zermeño of 90 Day Fiancé are separating after four years of marriage.
The couple's announcement comes after months of speculation about the status of their relationship.
"I've endured mental and emotional abuse because of a passionless, sexless and narcissistic relationship," Evelyn revealed in a statement to In Touch. Evelyn said she ultimately decided to divorce David "after prayerful consideration and counsel."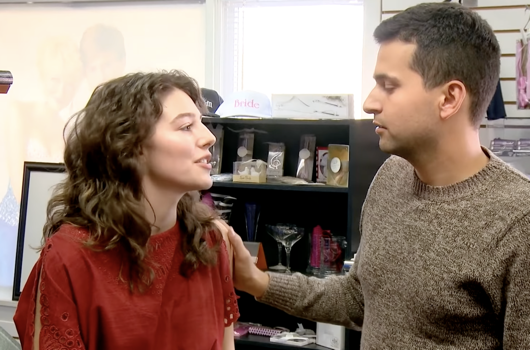 The pair originally got married in October of 2017 and joined the "90 Day" nation in its fifth season as they prepared for their wedding. The couple also appeared in the Discovery+ spinoff, 90 Day Fiancé: Love Games, where they went up against other "90 Day" couples to see who knew each other best. They came in a rather abysmal third place. Later on, Evelyn would return to reality television on Season 17 of American Idol.
Rumors have been swirling around the "90 Day" couple for some time now, with Evelyn even having to go so far as to explain David's absence in her social media posts. However, it wasn't until she dropped the bombshell that she is divorcing David in a now-deleted Instagram Live that people were certain the former lovebirds were through with each other.
While the Live itself wasn't saved or posted in full anywhere, Redditor u/Silver_Composer_4538 was able to capture some of the Live and shared the post, "Evelyn Just Announced She Is Divorcing David," online.
Evelyn made the official statement to In Touch on November 29, confirming she was divorcing David.
"This is a good reminder that not everything you see on social media is reality," Evelyn explained. "This is a very difficult time for me and there is a long road of healing ahead, but I'm trusting God and the plan He has for me."
Evelyn had previously told People back in February that the rumors were unfounded.
"It just gets annoying because, you know, people are constantly asking if we're still together or, you know, checking if I'm wearing my wedding ring or if I'm not wearing my wedding ring," she said. "And it's like, you know, I do a lot of modeling on the side and I don't always wear my wedding ring, but that doesn't mean there's trouble in paradise. People like to read into everything."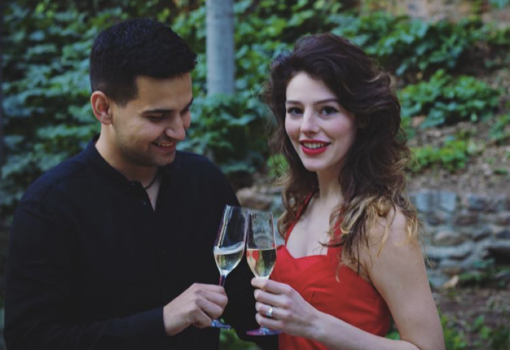 While neither have posted anything on social media regarding the split, David has since made his own statement to In Touch. In it, he vehemently denied Evelyn's accusations of any kind of abuse.
"God knows the truth about all our marital problems," David fired back. "Out of respect to our marriage that lasted four years, I wish not to disclose any more details."
RELATED STORY: "90 Day Fiance" Star Angela Deem Says Her Former BFF Jojo Is A "Habitual Freaking Liar" Who "Harassed TLC Constantly"
(Photos: TLC; Instagram)