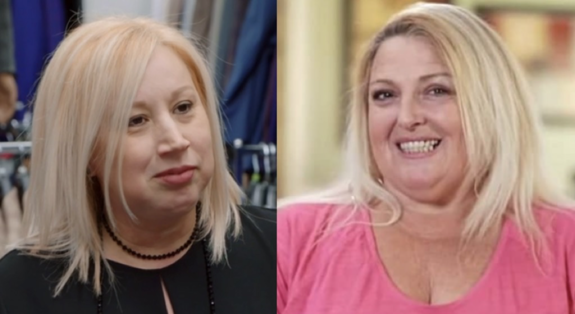 Angela Deem isn't looking to make amends with her former BFF Jojo anytime soon.
In fact, the 90 Day Fiance star is denying Jojo's recent explanation as to why the two have ended their friendship, and adding fuel to the fire by calling Jojo a "habitual liar," Screenrant reports.
As The Ashley told you earlier this month, Jojo took to social media claiming that Angela called her a "lying b*tch" and "irrelevant" during a trip to Las Vegas to visit fellow "90 Day Fiance" star Debbie Johnson.
Angela recently let fans know how she feels about her former bestie while appearing on TikTok Live with husband Michael Ilesanmi. In the video– shared by @kikiandkibbitz on Instagram– Angela responded to a comment from a viewer who accused her of using Jojo, claiming that was not the case.
"Listen, you don't want this," Angela replied. "Jojo is a habitual liar. I'm gonna say it one time and that's the last time you hear it. Habitual freaking liar."
Angela then denied that Jojo had not been compensated by TLC for her appearances on "90 Day Fiance," claiming Jojo was "paid for everything" she did, despite allegedly harassing the network.
"She harassed TLC constantly, did she not, honey?" Angela asked Michael in the video, who then nodded in agreement.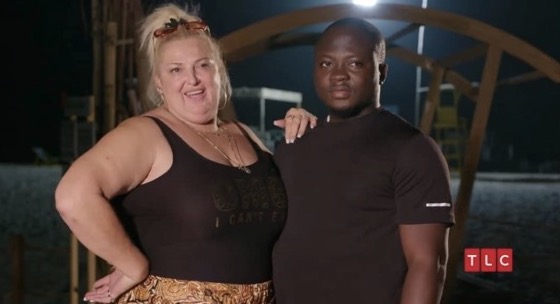 Angela asked the commenter to get their facts straight before joining the discussion on her TikTok Live, as she wants "positive energy" and not "psychotic [energy]."
As "90 Day" fans may recall, Angela enlisted Jojo to travel to Nigeria to serve as the witness for her wedding to Michael back in Season 5 of 90 Day Fiance: Happily Ever After? and then relied on her "sissy" once again as she recovered from weight loss surgery (and a breast reduction and liposuction) the following season. Despite Jojo coming to Angela's aid on more than one occasion, Angela insisted on TikTok Live that Jojo had "used y'all"– "y'all" being viewers of the show.
"I don't speak about her, but you gonna keep on bringing it to our attention?" Angela continued, adding that she and Michael don't "give a damn about Jojo."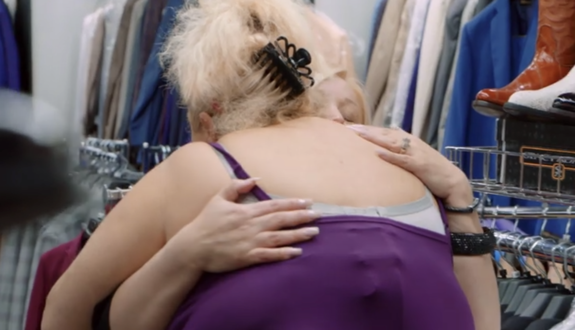 Angela went on to downplay Jojo's acts of kindness on the show, claiming that although viewers saw Jojo travel to Nigeria in Season 5 and to California in Season 6–- both times to be by Angela's side–- Jojo stayed only a couple of days during each trip, instead of a week as she had promised.
She called out "90 Day" fans for believing in such "absurd s**t," before noting "the devil walks strong nowadays and I'm a God believer."
"God bless you," she continued. "God bless you, Jojo. God bless you."
Meanwhile, Jojo seems unbothered by Angela's latest claims and appears to be busy building her new friendship with Mother Debbie…
RELATED STORY: "90 Day Fiance: The Other Way" Star Tiffany Franco Reacts As Her Estranged Husband Ronald Smith Goes Public With His New American Girlfriend
(Photos: TLC; Instagram)