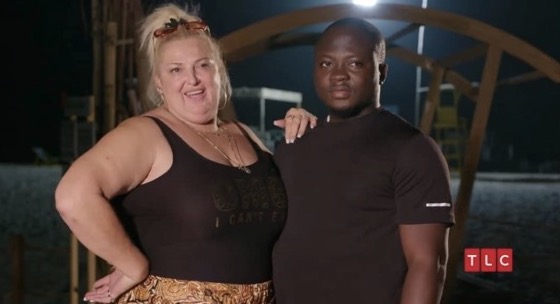 Angela Deem of 90 Day Fiancé is feeling younger and healthier than ever since undergoing multiple surgeries in one day and dropping between 80 and 90 pounds.
The 55-year-old, who made her debut on Season 2 of 90 Day Fiancé: Before the 90 Days with her now-husband, Michael Ilesanmi, 32, underwent weight loss surgery, liposuction and a breast reduction in August, Us Weekly reports.
She debuted her new look this week in the magazine.
While Angela's appearance has certainly changed since losing more than 80 pounds, she said her health was a big reason she decided to go under the knife.
"I've always wanted to enhance my look for Michael because of his age, but this journey – people need to know – I felt like I would have died without the weight-loss surgery," she told the outlet. "I worried, if I don't get on the table, I'm gonna die."
Angela had concerns about the weight-loss operation itself, but said she ultimately felt that she was strong enough to handle multiple procedures.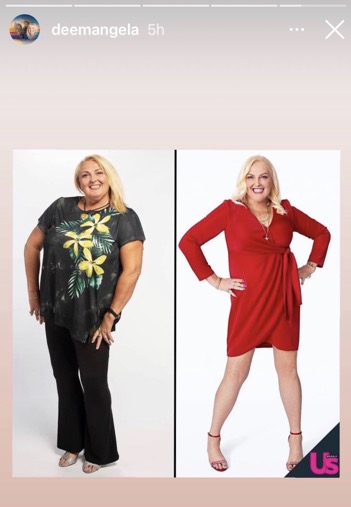 "I said, 'Listen, I'm not going back and forth to California!' I'm going to do everything I can while I'm there and I'm strong and I'm going to be all right. I said, 'This is something I need to do.'"
Angela called the first three months post-op "the hardest months of [my] life," both physically and emotionally.
"It's a journey – not only physically, but an emotional journey because you come out of surgery and you just think everything's going to change, but actually you can't eat for a couple of months."
Fans began noticing the TLC star's slimmer appearance last year in photos Angela posted on social media.
She first spoke about the procedures she was having done on the 90 Day Fiancé: Happily Ever After? Season 5 Tell All, during which Michael said he did not approve of her having weight-loss surgery – or any surgery, for that matter.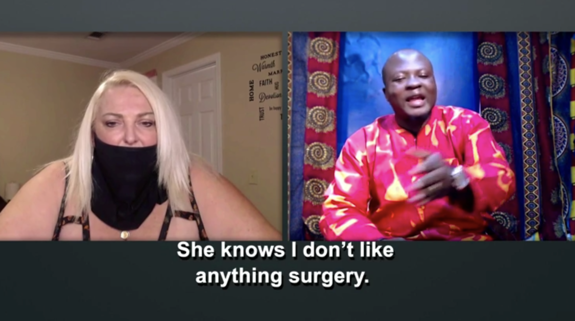 Angela told Michael during the Tell All that she didn't like being out of breath and had gained 20 pounds within two months. Still, she assured viewers she was not insecure about her looks, only her weight.
"Listen, I've been beautiful all my life, I just had a weight problem," she said, adding, "You gotta feel sexy to be sexy."
While revealing her new look, Angela said she did it for herself to stay alive "and [to] benefit" the people she loves.
Angela and Michael will appear on the upcoming season of "90 Day Fiancé: Happily Ever After," premiering in April on TLC.
RELATED STORY: "90 Day Fiance: Happily Ever After?" Season 6 Premieres Next Month: Meet the Couples & Watch the First Trailer
(Photos: TLC; Instagram)