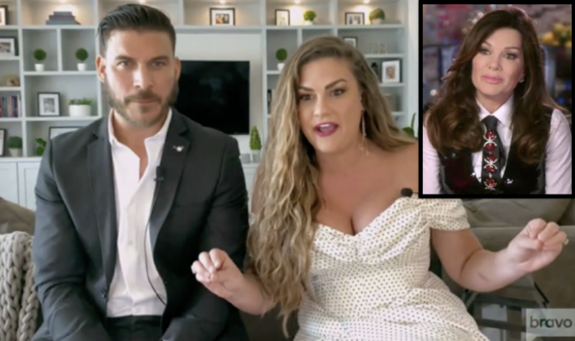 Lisa Vanderpump hinted this week that Jax Taylor and Brittany Cartwright's decision to leave Vanderpump Rules may not have been their decision at all.
When Jax and Brittany announced they were leaving the Bravo show in December, the couple told fans (in nearly identical social media posts) that THEY decided to leave the show, though many suspected Bravo parted ways with the pair due to Jax's previous statements about race and sexuality.
This week, Jax and Brittany's former boss Lisa–- who also happens to be an executive producer for 'Vanderpump Rules' – -suggested that the parents-to-be were fired from the Bravo show when asked if she was "surprised" that the two "decided to take a step back."
"Was I surprised? What? That they decided?" Lisa told Christina Garibaldi of Us Weekly. "Well, if you put it like that, yeah I would have been really surprised."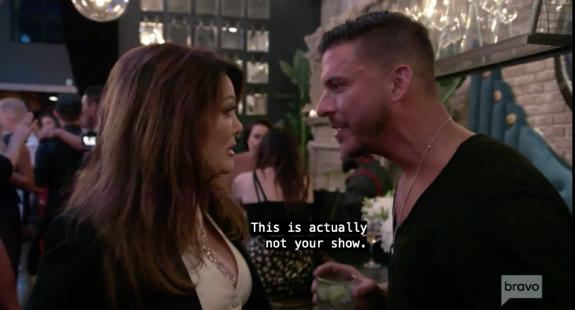 When asked to confirm that "it was not up to them to step back," Lisa went on to dodge the question and instead, focused on the show as a whole.
"Well, it hasn't been pick up … so far," she said. "So you know who makes the rules? It's not me… ."
Lisa said Bravo produces 'Vanderpump Rules' and while she's an executive producer on the show, the network makes "most of the decisions."
Brittany herself raised some eyebrows on her and Jax's exit after the two were called out for posting their nearly identical goodbyes to 'Vanderpump Rules' fans in December. In response to one person on Instagram, Brittany hinted that she and Jax hadn't even crafted the statements themselves.
"I'm tired of seeing this comment," she wrote. "Do you guys really truly think we got to write whatever we wanted?" (She did not elaborate any further, though.)
In January, Lisa defended fired 'Vanderpump Rules' cast members Stassi Schroeder and Kristen Doute on an episode of The Skinny Confidential Him & Her podcast, claiming her former employees were "a thousand percent" not racist.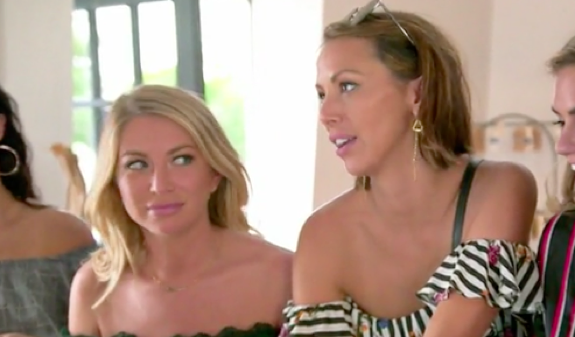 (As 'Vanderpump Rules' viewers may recall, Stassi and Kristen were given the Bravo boot after Faith Stowers spoke about the mistreatment the pair had subjected her to during her brief time on 'Vanderpump Rules' – most notably in 2018 when Stassi and Kristen reportedly called the police in an attempt to have Faith arrested for crimes she didn't commit.)
While defending her former employees in January, Lisa did not comment on Jax and Brittany's exit from the show.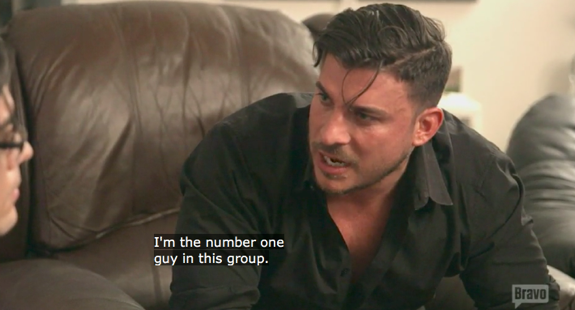 Since announcing his departure – forced or not – from 'Vanderpump Rules,' Jax has maintained on social media that he and Brittany are "moving in a different direction that's better for a family" and have "zero interest in that type of life."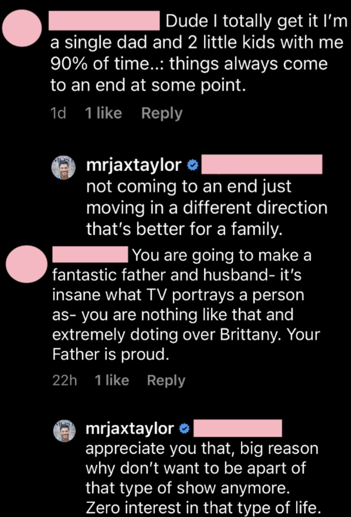 The former bartender has also been telling fans on social media and in Cameo videos (oddly filmed from inside of his car) that the version of him that viewers saw on 'Vanderpump Rules' was a character – one he "was paid very well" to play.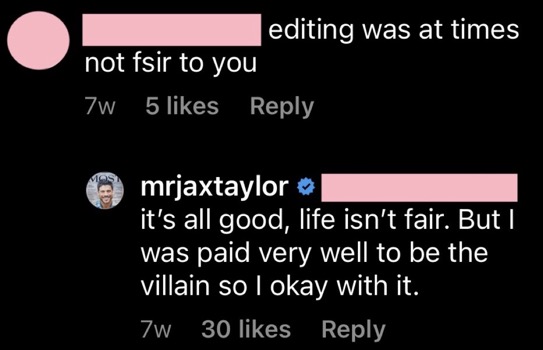 "It's all good, life isn't fair," he told a fan on Instagram. "But I was paid very well to be the villain so I okay with it."
In the interview, Lisa also revealed that Stassi has chosen not to respond to her attempts to keep in contact with her.
"I haven't spoken to her but I did reach out to her a couple of times but she never responded after she was let go [from the show]," Lisa said. "That's her choice, you know. But that's OK."
You can watch Lisa's full interview below!
RELATED STORY: 'Vanderpump Rules' Star Lala Kent Welcomes Her First Child with Fiance Randall Emmett: Find Out the Baby's Unique Name & See the First Baby Photo
(Photos: Bravo; Instagram; UsWeekly; YouTube)