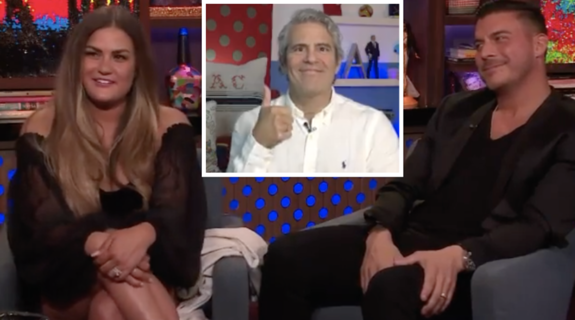 Bravo boss Andy Cohen took a few minutes during Monday's Radio Andy broadcast to talk about Jax Taylor and Brittany Cartwright, who recently announced their departure from Vanderpump Rules, admitting that he had to give the pair some credit for what they brought to the series.
"I just have to say, I have to give it up to them," Andy said. "Have you seen a run on a— and specifically Jax— like Jax created so much story, drama, conversation in his eight years on that show? That's quite a run that he had."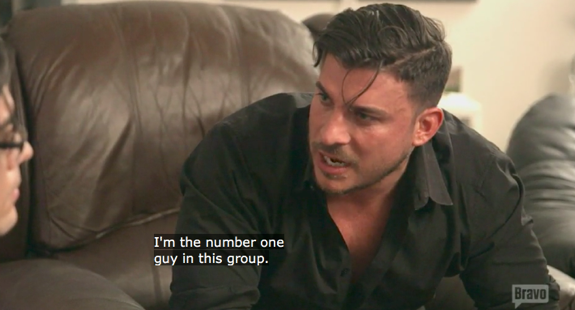 The couple announced their exit from 'Vanderpump Rules' on their respective Instagram accounts last Friday. Jax had been with the show since the beginning, eight seasons, while Brittany joined the cast five seasons ago.
During his time on the show, Jax stirred up more than his fair share of drama: from getting arrested for shoplifting, to cheating on his girlfriends, to sleeping with his best friend's girlfriend. So many of those moments became fodder for Andy's talk show, Watch What Happens Live.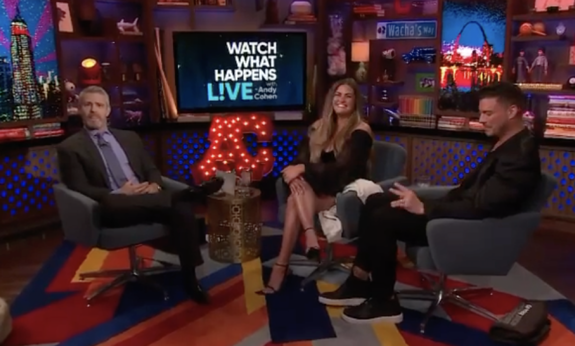 "He would come to 'Watch What Happens Live' and he would be like, 'How mean are you going to be to me today?' and I would be like, 'It's bad, I'm going to be, because it's like on tonight's episode you cheated on your girlfriend and got busted, or on tonight's episode you said X, Y and Z, everyone is furious at you about,' so there was always stuff that we were confronting him about and he took it, I will say," Andy said.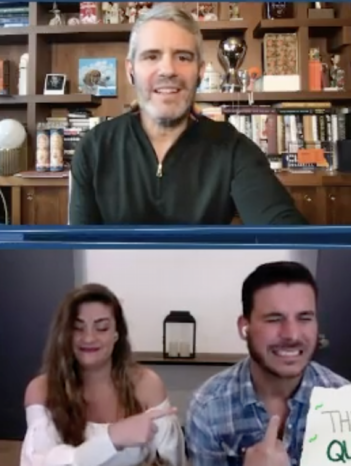 With these major cast departures, Andy's looking forward to the next season of 'Vanderpump Rules' – whenever that may be.
"When that show is going to start shooting again, I have no idea, but I'm excited, excited, I'm excited for there to be a shift, also," he said. "I will say at that last reunion [Jax] got so mad at me for asking him stuff that had happened on the show, he was furious, and he doesn't watch the show, I'm like, 'I'm confronting you about what you said on the show,' so that was a bit of a disconnect."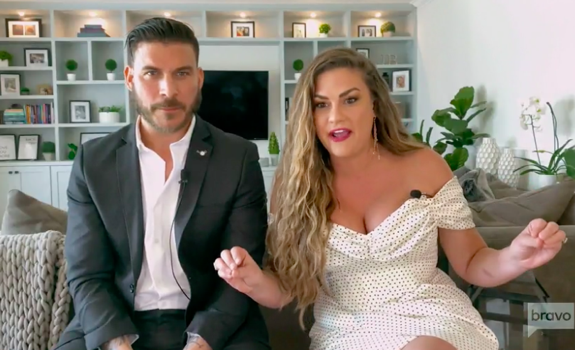 Another 'disconnect' seemed to happen Friday when Brittany and Jax posted goodbyes to 'Vanderpump Rules' that were nearly identical. The suspicious wording used in the posts were quickly noticed by fans on social media. It appears that the network may have had something to do with the similar statements, as Brittany hinted that she and Jax hadn't crafted them on their own.
"I'm tired of seeing this comment," Brittany replied to one person on Instagram. "Do you guys really truly think we got to write whatever we wanted?"
Crafted by the network or not, Tom Sandoval and Ariana Madix didn't know about Jax and Brittany's departure until the two posted the respective announcements on social media.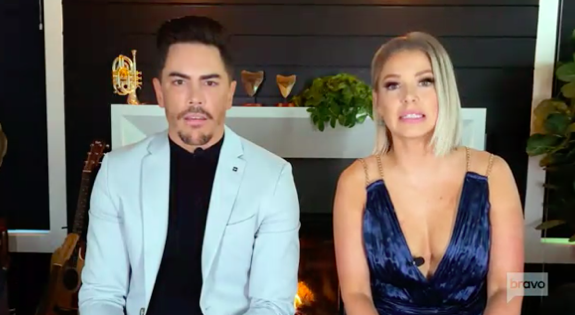 "I mean, it was definitely something that we found out via Instagram," Ariana told Page Six. "I think along with everyone else, we were not expecting that. I think we're still kind of processing all of that and just thinking about what the future is going to be like."
Sandoval said Jax and Brittany's exit "definitely changes things" for the show.
" … obviously, you know, like everyone else, we're just gonna have to wait and see what happens," he said, adding that "with everything closed down" due to COVID, "everything's still up in the air."
RELATED STORY: Jax Taylor & Brittany Cartwright Announce They're Leaving 'Vanderpump Rules' But Say They'll "Be Back on Your TVs Soon!" Did They Quit or Were They Fired?
(Photos: Bravo; Instagram)