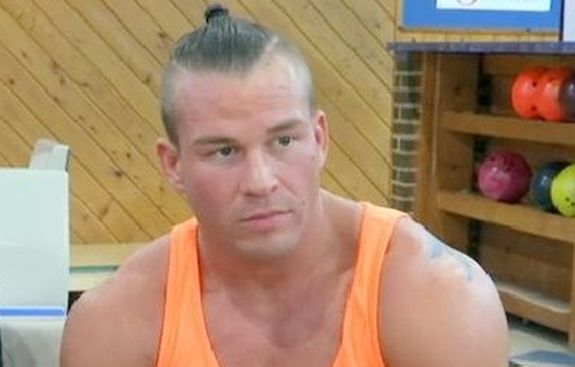 Nathan Griffith says he has one big regret in his life— and, shockingly, it's not getting the haircut above or dating his ex-fiancé Jenelle Evans!
The former Teen Mom 2 dad spoke to The Sun earlier this week to reveal that he deeply regrets being on the MTV reality show, which he first appeared on when he began dating Jenelle back in 2013. Nathan and Jenelle's bout of soulmate-ism produced one son, Kaiser, who was born in June 2014.
Nathan told The Sun that appearing on 'Teen Mom 2' "ruined my life and put a target on my back."
"How they wanted to portray me as a person, isn't who I really am, and it made my life so difficult because of it," Nathan— who hasn't appeared on 'Teen Mom 2' since Jenelle got fired in 2019— said.
Nathan stated that he was made to look dumb on the show because that's how producers wanted to portray him.
"Because I was this gym jockey, they had to make me look stupid," Nathan said.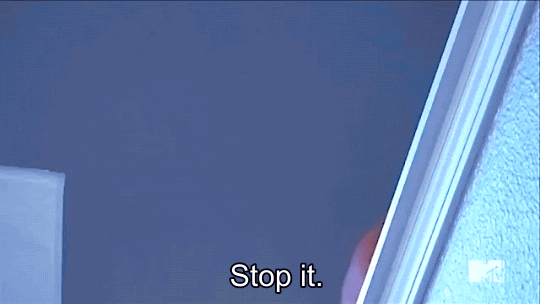 The former 'Teen Mom 2' dad— who frequently uttered made-up words such as "dramastically" while on the show— claims that the fame he garnered from the show made him lose paying gigs as a model while also putting him on the radar of the local area's law enforcement.
"I lost two modeling contracts, one with Jockey and one with 2(X)IST," Nathan said. "They both came back to me and said that due to the 'potential negative publicity' we cannot move forward with your contract right now.
"I used to work out with cops, politicians, lawyers, but because of the media, I've lost a lot of friends and my reputation," Nathan, who has been arrested for multiple times in the last five years, stated. "I lived in Myrtle Beach for seven or eight years and I was never in trouble once before I met Jenelle Evans. And it's not because of Jenelle Evans, it's because reality TV puts this stigma on a these celebrities."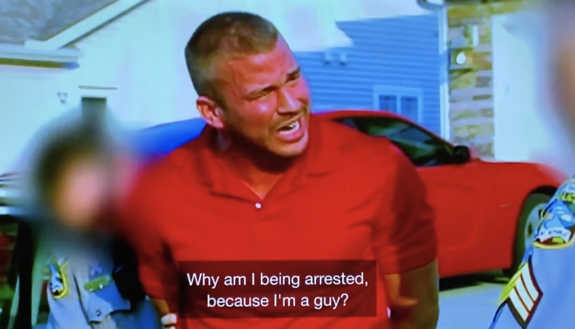 (Nathan recently stated that he is currently getting along well with Jenelle and her current soulmate David Eason, which is why he probably wanted to clarify that he isn't blaming Jenelle for his troubles.)
The 33-year-old— who is a former Marine—suffers from PTSD and has a Traumatic Brain Injury, both of which he says were exacerbated by the media attention and targeting by law enforcement.
"I was dating Jenelle and I was in the spotlight. I would get pulled over all the time," Nathan said. "I would feel threatened, and any military man out there would feel this way, when someone has a gun, your life feels threatened. Especially when the cop puts his hand on the gun- it's fight or flight."
Nathan said that the show has taken a negative turn, at the expense of everyone on it.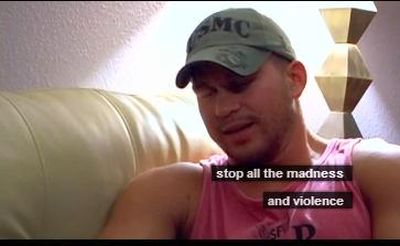 "They want to show the struggles of these moms, but they don't care about what they do to the fathers, or the siblings or anything really- as long as they can show what these moms are going through," Nathan said.
RELATED STORY: Nathan Griffith Praises His Ex Jenelle Evans As a "Good Mom" & Says He's Getting Along Well With Her & David Eason Despite Their Past Feud
(Photos: MTV)