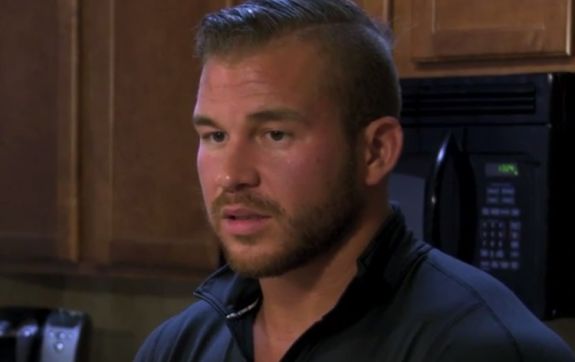 Nathan Griffith has broken his silence regarding his recent arrest, and the Teen Mom 2 dad is telling a tale that's different from the one police told on Thursday when they arrested Nate for Driving While Impaired.
In a video interview with TMZ, Nathan– who is Jenelle Evans' former fiance and the father of her son Kaiser— explains that the whole caper started when someone reported that he was sleeping in his car, and the fire department was called to investigate. (This coincides with what the police reported at the time of the incident.)
"So supposedly there was a car and disturbance saying a man was sleeping…in his car," Nathan begins. "So anyway, the fire station shows up and I pretty much told them I didn't want to deal with them and I said everything was fine."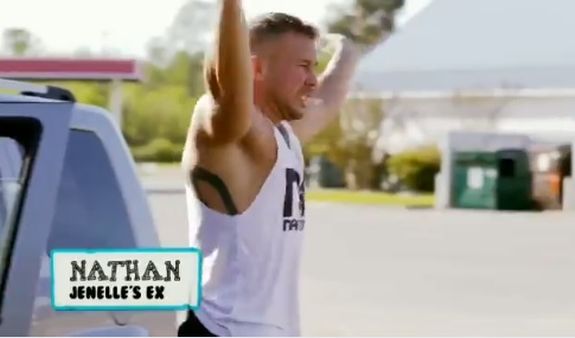 According to Sergeant Mike Ring of the Cary Police Department who spoke to Radar Online after Nathan's arrest, the fire department realized Nathan wasn't having a medical issue and didn't need their services.
"His car was running. The fire department notified us when they realized it wasn't medical, it was impairment," the Sergeant told the site.
Nate did not deny (or confirm) that he had been drinking. He told TMZ that he was on his way to meet friends, so he decided to walk to the meet-up.
"I was going ahead and meeting some friends so, of course, I locked my [car] doors, and I was walking down the street to go meet my friends and [after] about a good four or five minutes [of walking], I get pulled over by a police officer who told me to walk back to my vehicle," he said.
Once back at the car, the officer asked Nate if he had been snoozin' and boozin' while the car was running.
"They could not get in my vehicle. They asked me if I was sleeping and if the car was being operated and I said, 'No ma'm.' At the time it was a female officer who I was talking to," Nate said.
Sergeant Ring told Radar that Nathan failed a series of field sobriety tests, and refused to take a breathalyzer test. But Nathan claims that the sobriety tests were unfair.
"They gave me a sobriety test," he said. "I think they were highly subjective to whether I was passing or failing those sobriety tests."
"He was impaired," Sergeant Ring told Radar. "Empty alcohol containers were found in the car. No drugs were found at the scene."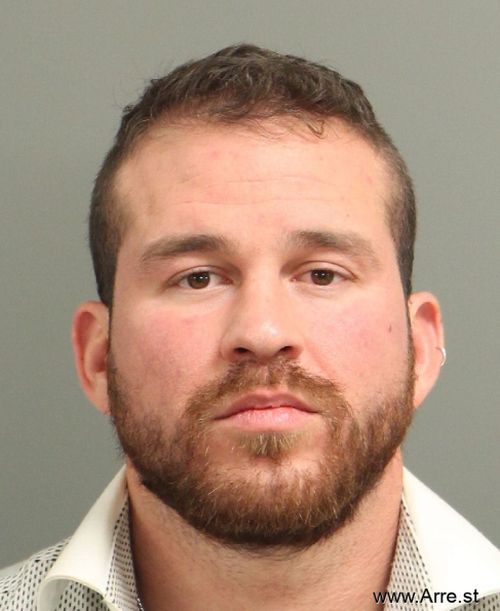 "So anyways, they arrested me for DUI and I was like, 'How are you arresting me for DUI if I'm not even behind a vehicle, operating a vehicle…and my vehicle isn't even turned on?'" Nathan said. "And they said, 'Well we have witnesses saying you were sleeping behind your wheel with your vehicle turned on.' And I said, 'Obviously not, because I can't even get in my vehicle.'
Nathan said that, after he realized he was going to be arrested, he asked the officers if they could cut him some slack and arrest him for public intoxication instead of DUI/DWI, since he wasn't even in the vehicle at the time of his arrest.
"So I said, 'The least you can do is arrest me for public intoxication," he added.
Nathan's request was not granted and he was arrested for DWI on Thursday. He was later bailed out on a $10,000 bond.
His ex Jenelle and her current soulmate David Eason have been surprisingly quiet about Nathan's arrest. In fact, Jenelle's only comment on it was that she wasn't commenting.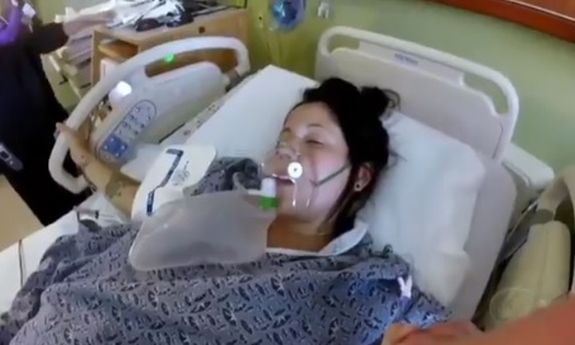 "I'm not a bitch. I've changed," she wrote on social media the day after Nathan's arrest. "How about that? No comment."
Watch Nathan's full explanation in the video below!
RELATED STORY: 'Teen Mom 2' Dad Nathan Griffith Arrested; Hit with Driving While Impaired Charge (Updated!)
(Photos: MTV; Wake County)