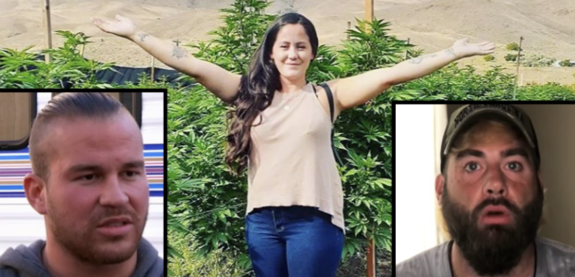 Jenelle Evans and Nathan Griffith have been at odds for years (ever since ol' Nate was hauled away in the back of a cop car screaming, "Why am I a guy?" after Jenelle had him arrested.) However, things are looking up for the former Teen Mom 2 exes, who share seven-year-old son Kaiser.
In a new interview with The Sun, Nathan said that he and Jenelle are getting along well now, despite their previous custody battle and tumultuous past. In addition, Nathan says that his relationship with Jenelle's current soulmate, David Eason, has also improved greatly.
Nathan praised his ex's parenting skills and expressed his gratitude that he's allowed to see Kaiser more frequently.
"Jenelle is actually being a mother and she has been actively involving me in my son's life," Nathan said.
Last fall, a judge signed off on Jenelle and Nathan's custody plan, allowing Jenelle to retain primary custody of Kaiser, with Nathan getting Kaiser every other weekend and Nathan's mom, Doris Davidson, caring for the seven-year-old every fifth weekend. The agreement also included a plan for holidays, as well as summer break, during which Kaiser is to spend six weeks straight with his dad. (This year, Nate's summer time with Kaiser was cut short, though.)
Nathan went on this week to claim that Jenelle has been "extremely kind" to him, and recently, she even shared Kaiser's school photos with him. Jenelle even found time in her busy TikTok dancing schedule to include the order information so Nathan would know where to purchase the school photos for himself.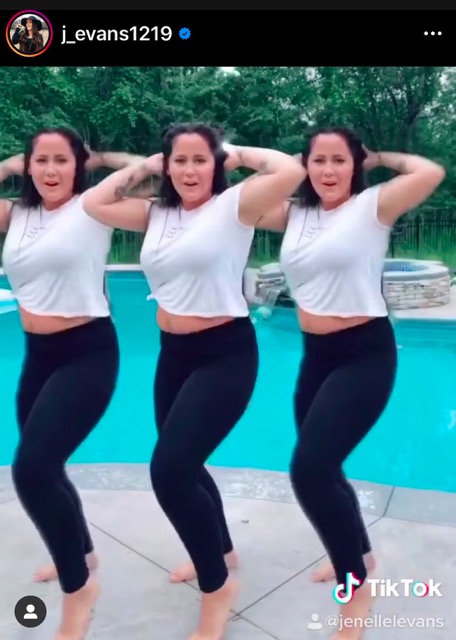 Jenelle seemingly confirmed she and Nathan were on good terms in June when she took to social media to share a post in honor of Kaiser's birthday. In the caption of her post, Jenelle noted that it was the first time she was not with Kaiser on his birthday, but she was "sure he's having a blast at his dad's."
Things aren't only less "dramastic" between Nathan and Jenelle at the moment, but also between Nathan and Jenelle's husband David, who has allegedly given Nathan his branding stamp of approval.
"Every time I go to their house, David has done nothing but respect me," Nathan said. "Maybe there is bad blood in our history- but I'm not going to let what happened in the past ruin what we have right now. I can't complain.
"The other day, Kaiser told me out of the blue, told me, 'Daddy, do you know David likes you?' I was shocked. David actually said that I was a good man."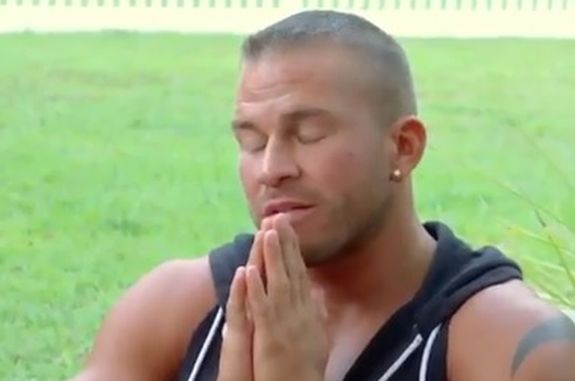 According to Nathan, The Land dwellers have "both been very, very respectful" towards him as of late, and Nathan is basically fangirl-ing over it.
"It's awesome, I love it," he said.
In October 2020, Nathan threw on his finest cutoff t-shirt and hopped onto Instagram Live to sing David praises, telling followers David was "actually being real freaking cool."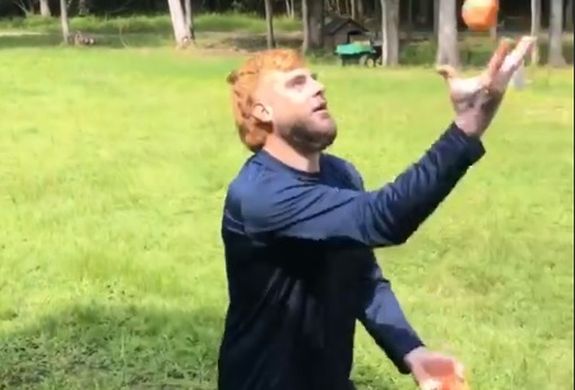 While touting his new friendship, Nathan even gave David props for going three whole months without hitting Kaiser.
"My son said he hasn't been whipped by David for the last three months!" Nathan exclaimed. "He said David doesn't even whip him anymore!"
Yes, the bar is THAT low.
RELATED STORY: EXCLUSIVE! 'Teen Mom' Producers Bringing Cast Members From All Three 'Teen Mom' Shows Together For New Special Show: Get All the Details!
(Photos: MTV; Instagram; YouTube; TikTok)