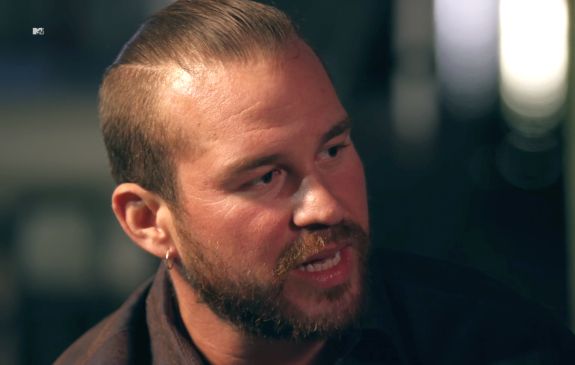 Nathan Griffith's relationship with his baby mama, Jenelle Evans and her husband David Eason, may have improved, but the same can't be said for Nathan's relationship with Jenelle's oldest son, Jace.
The former Teen Mom 2 dad— who shares six-year-old son Kaiser with Jenelle— recently took to Instagram Live to air out his true feelings about Jace. In the Live session, Nathan made it clear that he is not a fan of the 11-year-old…but he does like David now.
"I don't want Kaiser around Jace. I don't like him. I don't think Jace is a good kid, and that's my opinion," Nathan told his followers.
Nathan went on to explain the reasons he dislikes Jace (who lives with Jenelle's mother, Barbara Evans), stating that Jace is not nice to Kaiser.
"I think Kaiser has a big heart; I think he's very loving and I think Jace picks on him because he's smaller," Nathan said. "So I don't like Kaiser around Jace, and I'm sorry."
(Video footage used with permission from Instagram account @kittyjakers)
Nathan's surprising admission comes shortly after Jenelle announced that she and Nathan had come to a custody agreement for Kaiser. (You can read about the specific custody arrangement here.)
View this post on Instagram
In another recent Instagram Live session, Nathan talked about how he now gets along with Jenelle's husband, David, whom he accused of abusing Kaiser multiple times in the past.
"David is a lot more aggressive than me," Nathan said in the Live. "But some of his thoughts and philosophies actually run hand-in-hand with mine. I just think David has a problem representing himself professionally…Some of his philosophies and the way he thinks is not totally wrong. I'm not going to sit here just because I like the guy or don't like the guy, and say something biased that I think he's doing something wrong.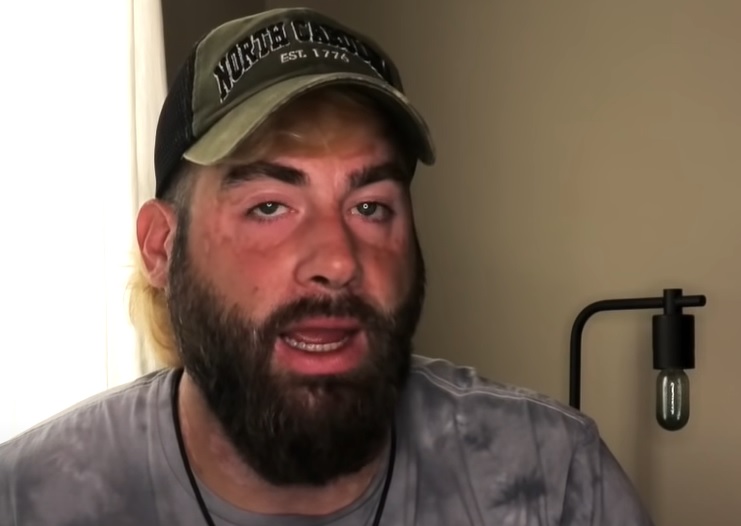 "At the time David went on reality TV, I think he thought what he was doing was protecting his family," Nathan continued. "I know Jenelle as an individual, and I know sometimes she can piss people off. But at the same time, I know David has the same flare as Jenelle and I know he can piss people off. As individuals, we need to be more tactful in how we handle situations.
"Right now, I go to drop-offs and I go pickup my son and David's like, 'How ya doin', Sir? What's goin' on, how was your day? How was the trip?' He even contacted me the other day and was like, 'Yo, can you pick up Kaiser? He loves spending time with you.' David's actually being really freaking cool and I give him props for it. Whether something switched with him or not, he's been really freaking cool with me."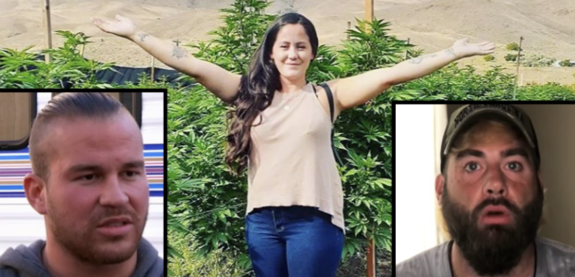 Nathan then celebrated the fact that Kaiser said David has refrained from hitting him…for three whole months.
"My son said he hasn't been whipped by David for the last three months!" Nathan exclaimed. "He said David doesn't even whip him anymore!"
(Video footage used with permission from Instagram account @kittyjakers)
Nathan also addressed his previous comment about "kissing David's butt." (His choice of words were quite…um…"dramastic," in true Nathan form.)
"I will kiss David's butt because I want my son's life to be pros-ful," Nathan said. (Um?)
"I want [Kaiser] to be safe," Nathan continued. "And if [David's] not taking his anger about hating me or anything out on my son, then I'm doing a good job. At the end of the day, the court rewarded them custody— I have 50/50 custody— so I'm going to make my son's life easy by getting along with them, and I hope they're mature adults and get along with me."
RELATED STORY: Judge Signs Off On Jenelle Evans & Nathan Griffith's Custody Agreement for Son Kaiser: A Breakdown of How it Will Work
(Photos: MTV; Instagram)