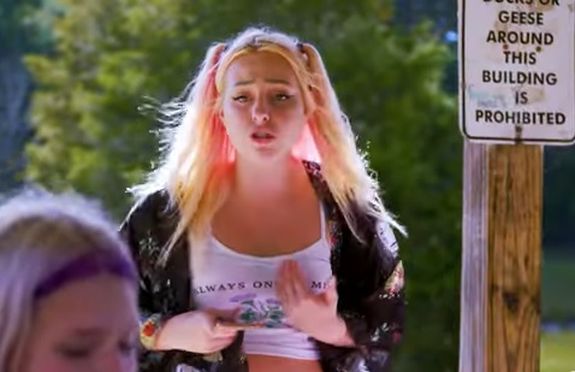 From denying they're an absentee mom, to denying their daughter is a hated, broke p0rn star, the stars of the 'Teen Mom' franchise (both past and present) have been keeping themselves busy lately! In an effort to get you up-to-date on the latest Teen Mom OG, Teen Mom: Young & Pregnant and Teen Mom 2 news, The Ashley brings you the Teen Mom News Pile.
Here are some of the major (and minor but interesting) 'Teen Mom'-related things that have happened over the last week or so…
Rachel Beaver claims she's her daughter's main caregiver, despite what her mom says or what people see on TV.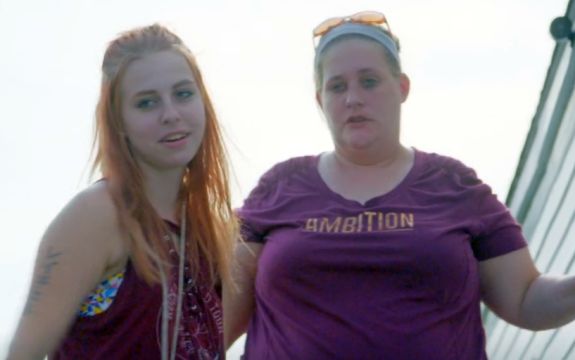 On the upcoming season of 'Teen Mom: Young and Pregnant,' Rachel Beaver and her mother Stephanie Polo are once again butting heads in the Beaver Dam over Rachel's parenting of daughter Hazelee.
View this post on Instagram
In the trailer for the new season, Stephanie appears to be taking care of Hazelee while Rachelis off doing her own thing. After the trailer was released, showing Steph making a point to tell Rachel she has "her kid," Rachel caught a lot of flak online from viewers who felt she was pawning her daughter off on her mom.
Rachel decided to take to Instagram Stories to share her side, insisting that her mother is only "helping her out, not taking care" of Hazelee.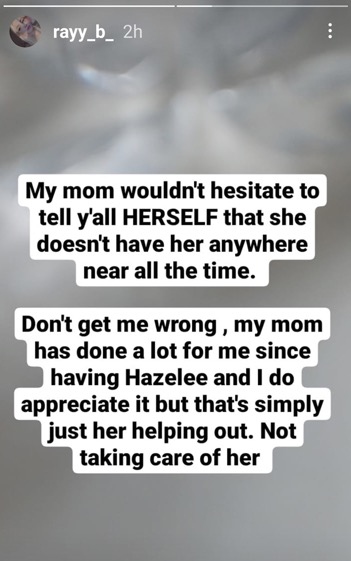 "My mom wouldn't hesitate to tell y'all HERSELF that she doesn't have [Hazelee] anywhere near all the time," Rachel wrote on Instagram. "Don't get me wrong, my mom has done a lot for me since having Hazelee and I do appreciate it but that's simply just her helping out. Not taking care of her."
Rachel went on to tell viewers that they need to get their facts straight, claiming things are "much more dramatic" when the cameras are rolling.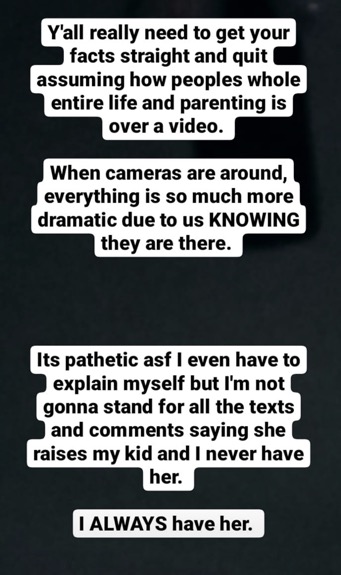 "Y'all really need to get your facts straight and quit assuming how peoples whole entire life and parenting is over a video," she wrote. "When cameras are around, everything is so much more dramatic due to us KNOWING they are there.
"It's pathetic asf I even have to explain myself but I'm not gonna stand for all the texts and comments saying she raises my kid and I never have her," she continued.
"I ALWAYS have her."
Rachel also responded on Instagram to comments, explaining more about the day that scene was filmed.
"I literally asked my mom if she could watch her while I painted a room I was renting out & we happened to get into an argument and that's what she said," Rachel wrote. "I don't leave her anywhere likes she's anyone's responsibility. I have always taken care of my child."
She insisted that even Steph would agree that she was telling the truth.
"Yeah. It was for 1 night do I need @stephbpolo to tell you herself? I have my kid all the time, "wE kNoW" no. You actually don't know. You know edited clips on a screen that's all you know," Rachel wrote.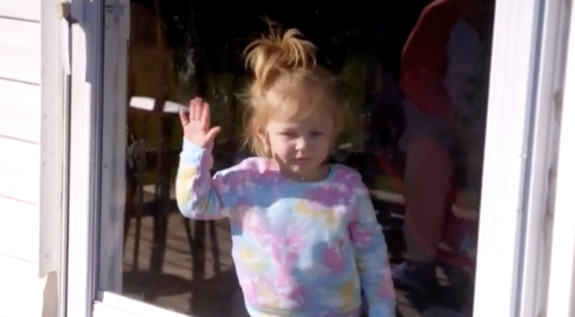 Despite acknowledging that her mother does help out with Hazelee, Rachel slammed Stephanie in June for allegedly subjecting both she and Hazelee to verbal abuse. She also complained about Stephanie's roach-infested home, claiming the home was dirty and smelly, and that Stephanie nor Stephanie's husband were bothered by the state of their "nasty and unhealthy" abode.
Ryan Edwards Celebrates His Three-Year Sobriety Anniversary, Despite Maci Bookout's Doubts That He's Sober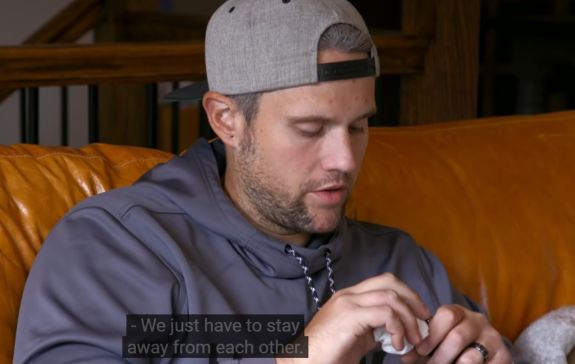 Maci Bookout and Taylor McKinney have expressed their doubts that Maci's baby daddy, Ryan, is drug-free, but the former 'Teen Mom OG' dad told The Sun this week that he celebrated three years clean and sober last week.
Ryan— who struggled with an addiction to heroin and other opiates— insists that he has not relapsed, as Maci and Taylor have implied.
"I've been doing good with my sobriety. [August 19] was three years since I've been completely clean," he told the website.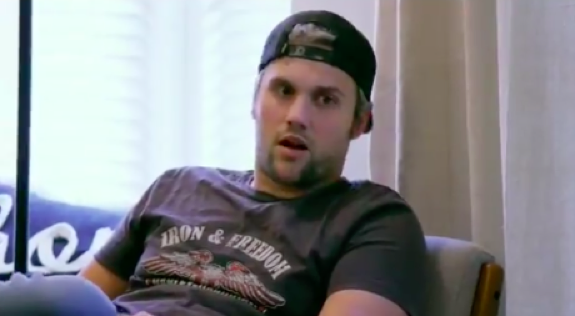 As fans know, Ryan has gone to rehab (and jail) several times due to his addiction. During a Reunion episode that aired in September 2019, Ryan opened up about how his drug use started.
"Mine started out with painkillers and addiction wasn't even thought of, ya know what I mean?" Ryan said, adding that once he tried heroin, he "never went back to doing anything else."
During a 2018 Reunion show, Dr. Drew Pinsky took Ryan to task for not continuing his treatment with 12-step meetings, counseling and other methods to help him stay sober. Ryan told the Doc that the reason he couldn't get aftercare is because he was on 'Teen Mom OG.'
"It's honestly hard to find a counselor because of this TV show," Ryan told Dr. Drew at the time. "[A counselor] was like, 'I'm not gonna see you because I don't think the TV show and you are a good idea.'"
In his interview this week with The Sun, Ryan stated that he is still not using any sort of 12-step program or attending Narcotics Anonymous meetings, but he's managed to stay sober anyway.
"I don't really go to meetings or anything, we've just got so much s**t going on and I feel like when I go to a meeting everybody just wants to talk about the show," Ryan said. "[I'm] staying busy working with metal and building race cars…"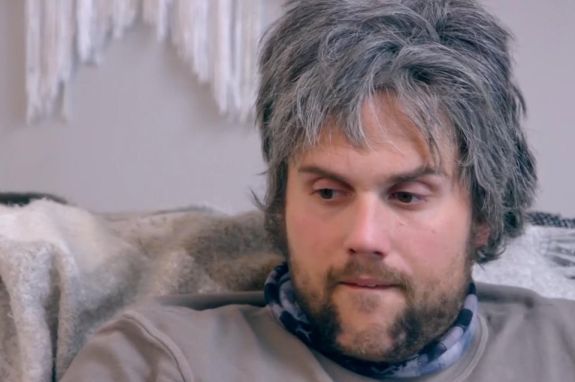 Ryan's wife Mackenzie also spoke to the website about navigating her relationship with Ryan while he was going through addiction.
"We've been through the best days of our lives on the show but we've also been through some of the worst…" she said. "We are in a happy place at the moment. Nobody is saying that we haven't made mistakes, because we have. But I'm not going to harp over them or live in sadness or shame over the past five years."
"There's not a resource book or a handbook that tells you exactly how to deal with those things. Sometimes you make the right decisions and sometimes you don't."
Victoria Messer confirms she's engaged to her to third baby daddy.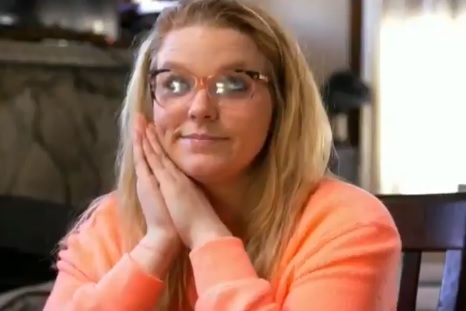 Less than a week after The Ashley broke the news that Leah Messer's sister Victoria Messer is engaged to Royer Rodriguez, the father of her youngest child Cai, Victoria has confirmed the news herself on Instagram.
Victoria revealed the proposal happened during a trip to Costa Rica– the place where Victoria and Royer met in 2019 and where Victoria became pregnant with the rafting instructor's lovechild…while she was still technically married to her second husband.
She gave birth to their son Cai in 2020.
The whole ding-dang Messer Clan went down to Costa Rica earlier this month to allow Royer to meet his son in-person for the first time. Royer also decided to use a trip to propose to Victoria.
"IT'S OFFICIAL!! This past week with you has been absolutely amazing," Victoria wrote on social media along with photos of her proposal and engagement ring. "This was the first time you met our son in person, and he reached for you like you were never gone. The bond was at first sight for both of you. I watched you care for our son, and seen your love for him and his love for you. I was blessed to watch the two of you fall in love with one another–such an amazing feeling with many emotions. I watched our families blend, and we all loved each other instantly. We are a beautiful blended family."
Victoria went on to tell her followers that her rafting-guide baby daddy popped the question August 26 by writing her "the most beautiful message in the sand." (That was the same day The Ashley reported the engagement.)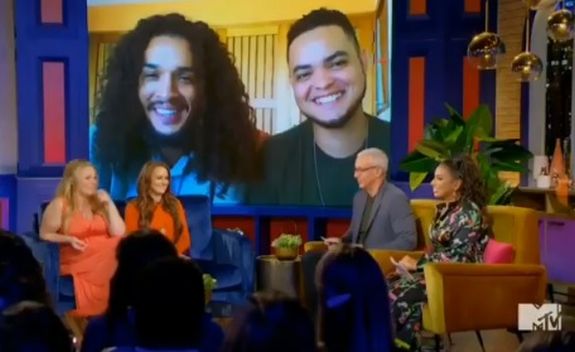 " … of course, I said YES," she added. "Nothing about our journey together has been easy, but it's not always easy. After two-and-a-half years, our love ONLY continues to grow stronger. Everything about you is worth the wait. I knew I loved you when I met you, and I will continue to love you, for always."
This will be Victoria's third trip down the aisle. She was previously married to Brian Jones– the father of her eldest daughter Cami– and Dominick Crapello– with whom she shares daughter Cerenity.
Michael Abraham disputes that his daughter Farrah does p0rn, is broke & is hated by most 'Teen Mom' fans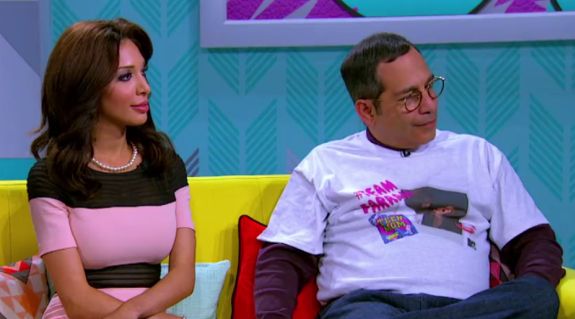 Farrah's father Michael was not happy when folks on a 'Teen Mom' Facebook page recently accused the Backdoor Teen Mom of being broke– so, naturally, he jumped into the virtual boxing ring and fought for his daughter's honor!
After a clickbait article about Farrah suing Harvard University was posted to Amber Portwood's Facebook page, "haters" (as Mikey called them) started commenting that Farrah must be "broke," a fact that Michael disputed. Later on in the Facebook fight, Michael even bragged about how much money Farrah got when she "settled out of court" with MTV after she was fired from 'Teen Mom OG.'
(Michael is obviously referring to this lawsuit.)
"Farrah did not get 'booted from Teen Mom OG'…" Michael wrote in the comment thread. "It was wrong and when we put a $5 million lawsuit against them…MTV begged her to settled out of court because she was 'wrong fired.' And when did settle with them lol! $$$$"
In the same thread, Mikey implied that he and Farrah get paid whenever someone comments on their posts on Facebook and Instagram. (Um…?) It appears that he has been being tutored by Farrah, as his comments were all written in Farrah's signature word salad "Farrah Speak" style.
"Every comment even the from haters we get paid $$ fir Facebook and Instagram," he wrote. "I just try to stop the lies and get the real truth out there! Lol!"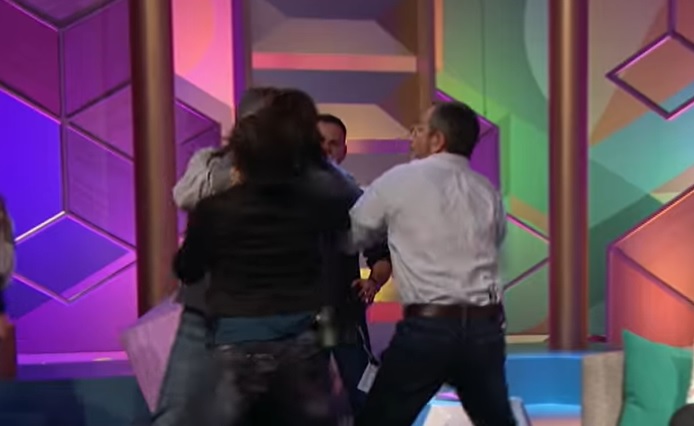 When someone else suggested that Farrah can't be broke because she does p0rn, Michael denied that his daughter is involved in the adult industry. (Farrah has several adult films under her belt and is very active on OnlyFans…just FYI…)
"No p0rn," Michael wrote.
Michael also disputed the comment of someone who claimed that "no one can stand" Farrah. He insisted that she "millions" of fans.
"Your statement is incorrect," he wrote. "Millions of people love her and stand her…un like you and haters. Prove and fact…her following and all her endorsement contracts."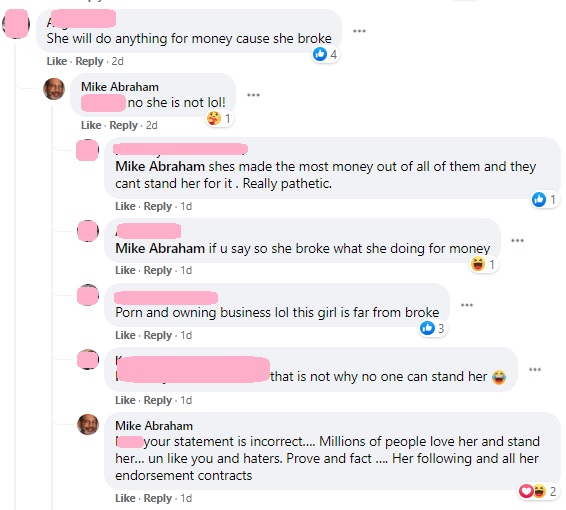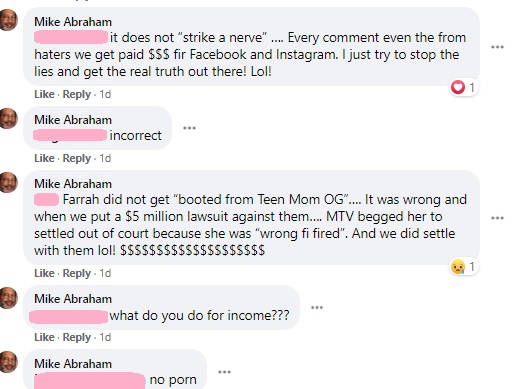 To catch up on more recent 'Teen Mom' news, click here!
(Photos: MTV; Instagram)