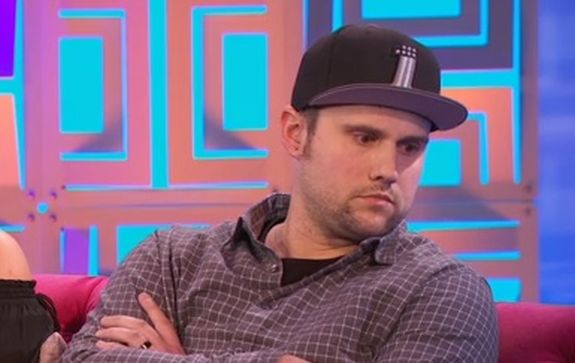 Dr. Drew Pinsky isn't buying the story Ryan Edwards is telling in regard to why he's not following up his rehab stay with aftercare!
In a new sneak peek clip of the Teen Mom OG Reunion special (which was taped in March), Dr. Drew takes Ryan to task for not continuing his treatment with 12-step meetings, counseling and other methods to help him stay sober. Ryan tells the Doc that the reason he can't get aftercare is because he's a reality TV star.
"It's honestly hard to find a counselor because of this TV show," Ryan tells Dr. Drew. "[A counselor] was like, 'I'm not gonna see you because I don't think the TV show and you are a good idea.'"
The Doc doesn't seem to believe Ryan's reasoning, even telling him that most counselors won't mind as long as cameras aren't brought into the counseling sessions. Soon, Ryan's wife, Mackenzie, chimes in to defend her husband.
"That was really hard,"  Mackenzie says. "They just said that addicts are selfish, and Ryan is selfish and the show makes Ryan selfish so he couldn't be a part of the group unless he quit his job [of being on the show]."
Ryan spent about 20 days in a rehab facility last year to deal with a longtime heroin habit. He has admitted that he has not done the aftercare that was recommended for him after he left treatment.
Dr. Drew, who has worked with plenty of famous addicts, seems to find the story that Mackenzie and Ryan are telling hard to believe.
"I know lots of people who are in all kinds of television and movie positions and still manage to easily find people who are in a position to help them," Dr. Drew says.
The 'Teen Mom OG' Reunion special airs next Monday on MTV.
Watch the sneak peek clip below:
(Photo: MTV)