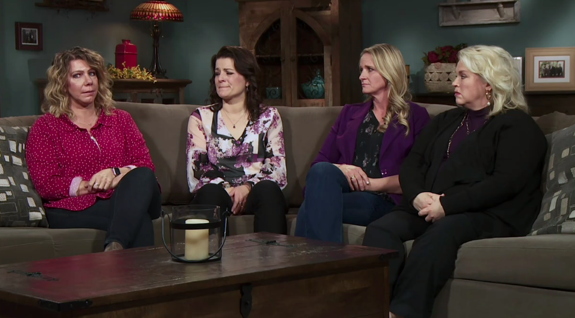 The 16th season of Sister Wives doesn't premiere until November;, however, Meri Brown is seemingly hinting at the family drama in store as she has unfollowed her husband Kody Brown on Instagram, as well as her fellow sister wives Janelle, Christine and Robyn.
While the upcoming season will reportedly show Meri "managing drama within the family well" despite still having "no romantic relationship" with her frizzy-haired hubby, Meri has been defending her marriage and happiness for some time–- both on the show and on social media.
However, a glance at her Instagram account— and the list of people she's following— tells a different story, with it being very clear that Meri is distanced from her family.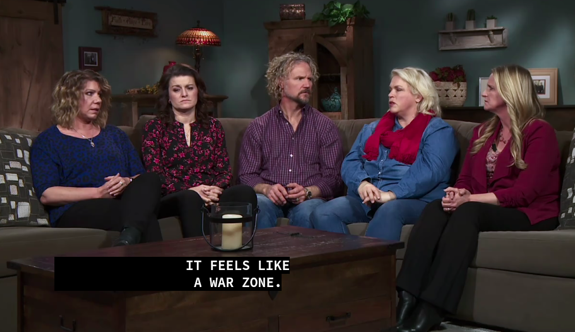 While Meri has unfollowed Kody, Robyn, Janelle and Christine, so does still follow several of her sister wives' children, including Christine's daughter Ysabel, and Robyn's daughters Aurora and Breanna. (Kody and the sister wives do follow Meri, by the way.)
Meri opened up about her relationship earlier this year after Kody revealed on an episode of 'Sister Wives' that he rarely sees his first wife and the two have "quit dating" each other.
After fans took to social media encouraging Meri to leave Kody and say goodbye to life as a plural wife, Meri assured viewers that she knows her worth and value, and is "a strong and capable woman, capable of making her own decisions, not based on money, not based on religion, not based on feelings."
Meri also follows a handful of pages dedicated to her beloved leggings MLM and is currently vacationing in Cancun– sans Brown family– while continuing to share posts featuring hashtags that promote the patterned-leggings MLM.
RELATED STORY: Season 16 of 'Sister Wives' Premieres This Fall With the Brown Family "Splitting Apart at the Seams": Get Details of the Upcoming Season
(Photos: TLC; Instagram)