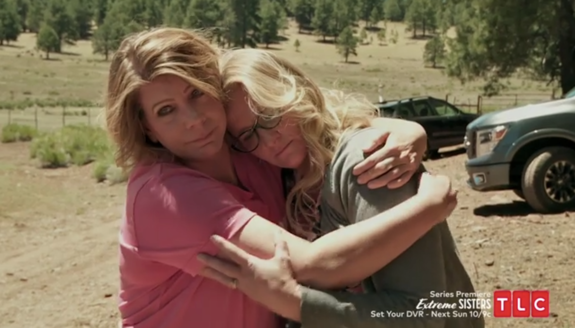 Sister Wives star Christine Brown has a new address– and it's NOT in Flagstaff, Arizona, with her husband Kody and his gang of wives!
After previously attempting to get Kody (and fellow sister wives Janelle, Meri and Robyn) on board with relocating from Arizona back to Utah, Starcasm reports Christine has sold her Arizona home for $700,000 and listed her new address in the paperwork as a duplex located in Murray, Utah, located just south of Salt Lake City.
(Murray happens to be the town that Christine's oldest daughter Aspyn, lives in. Christine's other daughter, Mykelti lives in nearby Lehi, Utah.)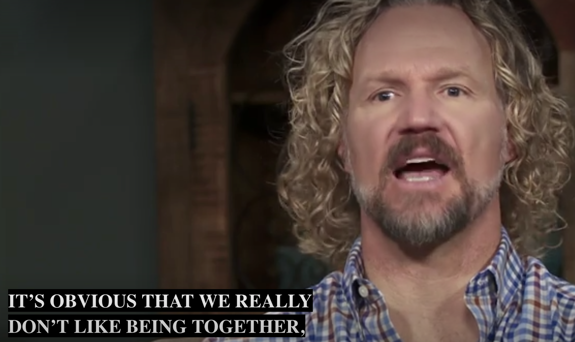 Christine's Flagstaff home sold on October 8 for $180,000 more than Christine and Kody paid for it, according to Starcasm. However, Christine was the sole owner at the time of the sale, as Kody was removed from the deed in August 2020.)
Christine does not appear on property records as the owner of the Utah residential complex, but that may be because she may be renting half of the 3,490 square foot duplex.
With Christine's five oldest children already living on their own, it is likely she's living in the duplex with her 11-year-old daughter Truley. (Christine's second-youngest child, 18-year-old Ysabel, recently moved in with her half-sister, Maddie Brown Brush and Maddie's family in North Carolina.)
As 'Sister Wives' viewers may remember, Christine began eyeing Utah as the Brown family's new happy home back in 2020 after polygamy was decriminalized in the state.
At the time, neither Kody nor the other sister wives were on-board with Christine's idea of packing up (yet again) and moving to another state, with Kody especially aggravated as he previously suggested the idea of moving back to Utah himself, to no avail.
Christine responded by breaking down in tears, claiming she couldn't "do marriage" with Kody anymore.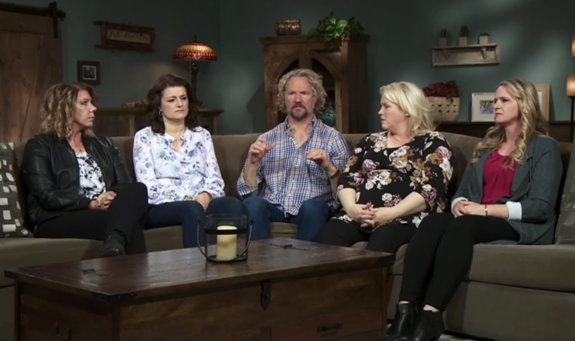 On the upcoming 16th season of 'Sister Wives,' viewers will reportedly see the Utah conversation continue among the Brown family. In the season's trailer– which was released earlier this month— Christine's idea of moving to Utah is shutdown once again. Kody seems less-than-thrilled after Christine tells him she'd "move to Utah in a heartbeat."
Kody's attempt to convince Christine to take the Utah talk off the table is equally unsuccessful, as Christine "walks out in tears," unable to continue the conversation.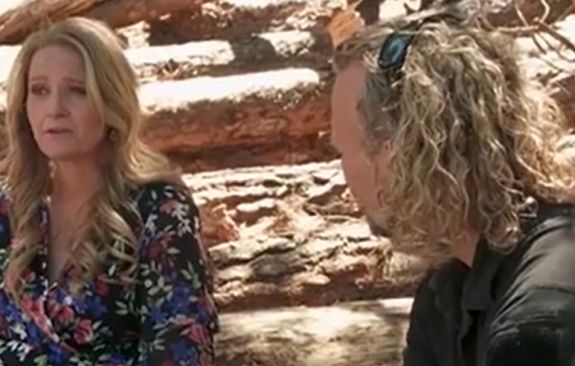 Christine also opens up about the strain COVID has put on her relationship with Kody, claiming she believes "he wants to live separate."
As for the Brown family's Coyote Pass property, Christine reveals in the trailer she is not interested in making a home there either.
"I don't want to move on [our Coyote Pass] property," Christine says in the trailer. "I want to move back to Utah."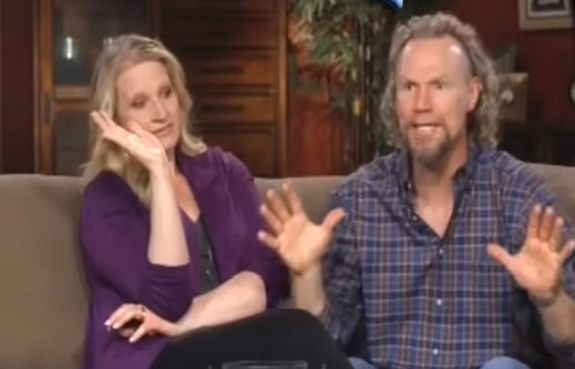 "Why would I want to live on the property with a dysfunctional marriage where right over there he's got a full-functioning marriage," Christine asks, referencing Kody's marriage to Robyn. "Who would ever want to live like that?"
View this post on Instagram
'Sister Wives' returns November 21 at 10 p.m. on TLC. You can watch the trailer for the new season below!
RELATED STORY: 'Sister Wives' Star Meri Brown No Longer Follows Husband Kody Brown or Sister Wives Janelle, Christine or Robyn on Instagram
(Photos: TLC; Instagram)