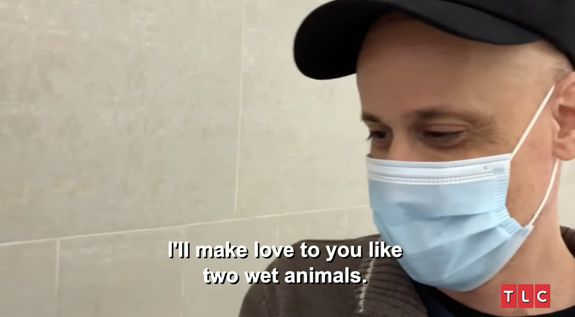 TLC's 90 Day Fiance: Before the 90 Days returns in December with a lineup of new couples hoping to turn their long-distance relationships into "happily ever afters"– and if they're lucky, a chance to appear on more "90 Day" spinoffs!
Season 5 premieres December 12, Entertainment Weekly reports, with seven new couples and one familiar face– Usman Umar (aka Soja Boy) who appeared on Season 4 with Lisa Hamme (aka Baby Girl Lisa), from whom he's now divorced.
Meet the new lady in Usman's life below, as well as the six other couples before the December season premiere of "Before the 90 Days."
Kim (San Diego, California) & Usman aka "Soja Boy" (Sokoto, Nigeria)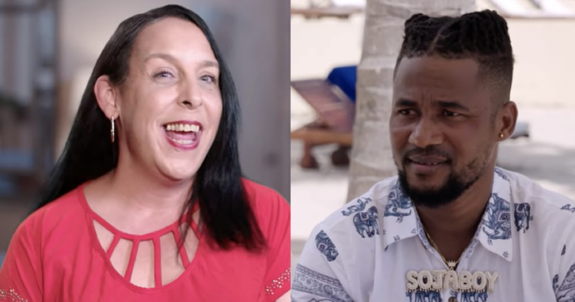 Kim is a 50-year-old divorcee who reached out to Usman as a fan of his music. The two went on to continue chatting for months, with Kim ultimately going from fan to potential Soja Boy soulmate. As we mentioned above, Usman, 32, appeared on Season 4 of "Before the 90 Days" with Lisa, from whom he is now divorced. Usman's divorce has left him hesitant to commit to Kim before meeting her in person, so naturally, Kim is packing a bag and traveling to Tanzania.
During her visit, Kim hopes Usman will realize she's nothing like Baby Girl Lisa so the two of them can take their relationship to the next level.
Caleb (Chandler, Arizona) & Alina (Saint Petersburg, Russia)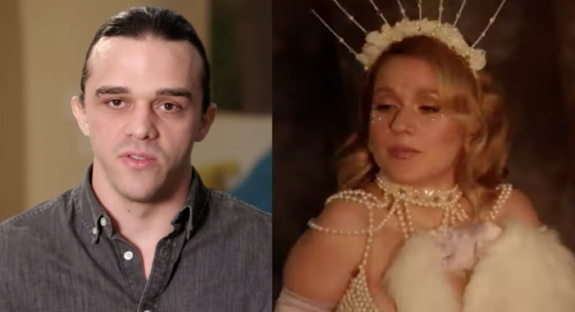 Caleb, 28, and Alina, 27, met on social media as teens, lost touch with one another, and ultimately matched on a dating app 13 years later when Caleb was planning a trip to Russia.
Although Caleb's trip fell through, his rekindled relationship with Alina has grown deeper and the two are finally ready to meet in person to find out if their connection is enough to overcome their physical differences. As a little person, Alina's condition prevents her from walking and standing for long periods of time, resulting in her frequently using a wheelchair. Free-spirited Caleb wonders if he can adjust to Alina's needs.
Another obstacle the couple faces is Elijah, Alina's best friend, whom Caleb must win over during his trip.
Gino (Canton, Michigan) & Jasmine (Panama City, Panama)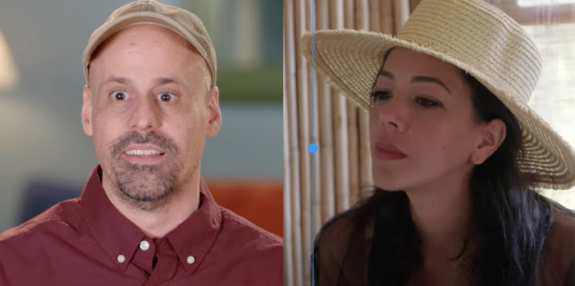 Gino, 51, is an automotive engineer preparing to travel to Panama to meet Jasmine, a 34-year-old American literature teacher he met on an international dating site. After divorcing his Brazilian wife of seven years, Gino had begun losing hope of ever having his own family, but now he's hoping to propose to Jasmine and knock her up before the end of his trip.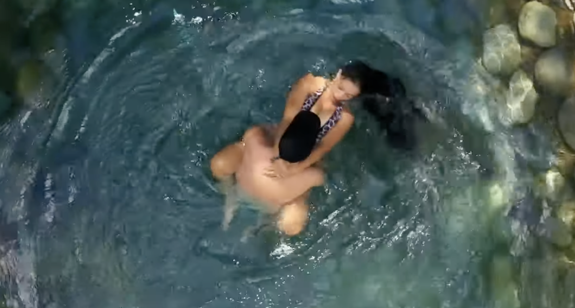 Unfortunately, Jasmine's jealousy issues may hinder the couple's future together.
Memphis (Muskegon, Michigan) & Hamza (Kairouan, Tunisia)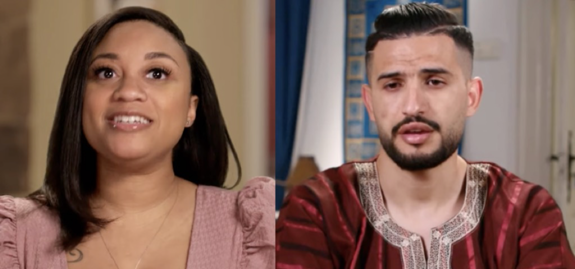 Memphis, a 34-year-old divorced single mom of two, met Hamza, 28, on a dating site eight months ago. After growing up with an unstable childhood, followed by a volatile dating history, Memphis is ready to settle down with a reliable partner and she believes she's found that in Hamza. After only a few months of texting and video chatting, Hamza proposed and now he and Memphis are officially engaged.
Putting their significant language barrier and concern of her friends and family aside, Memphis is heading to Tunisia and planning to tie the knot.
Mike (Thiells, New York) & Ximena (Pereira, Colombia)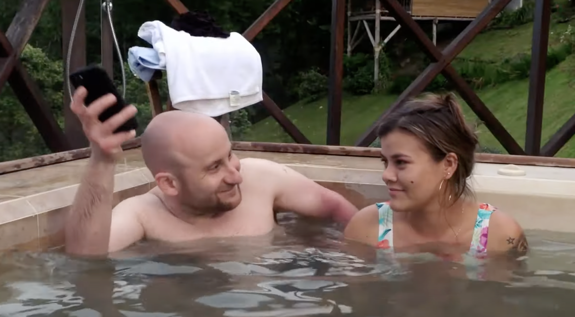 Mike, 34, has been single for much of his life, but he believes he's finally found his perfect match in 24-year-old Ximena, a single mother of two. The couple met a year ago on an international dating app, and even though Ximena doesn't speak English and Mike barely speaks Spanish, the two fell in love with the help of a translator app.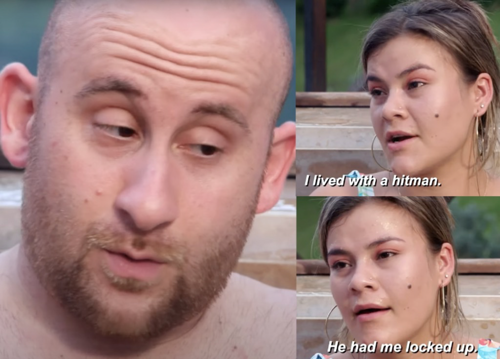 With marriage and kids being discussed, Mike is traveling to Colombia with plans to pop the question and bring Ximena and her two children to the U.S. Unfortunately, Ximena may not be into Mike as much as she's into the gifts and money he's been sending her.
Ella (Idaho Falls, Idaho) & Johnny (Jinan, China)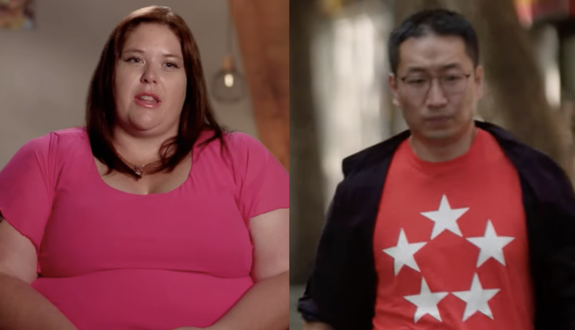 Ella is a country girl with a self-proclaimed obsession with Asian culture. The 29-year-old met 34-year-old Johnny on a social media platform exclusively for Asian men and white women, and once the two began video chatting, they realized they were each other's soulmate. Although the pandemic has made things difficult for the couple, Johnny is finally getting ready to meet Ella in Idaho and make things official with an engagement. Despite her connection with Johnny, Ella has a history of rejection from past romantic interests due to her weight and worries how things will be when she and Johnny finally meet face-to-face.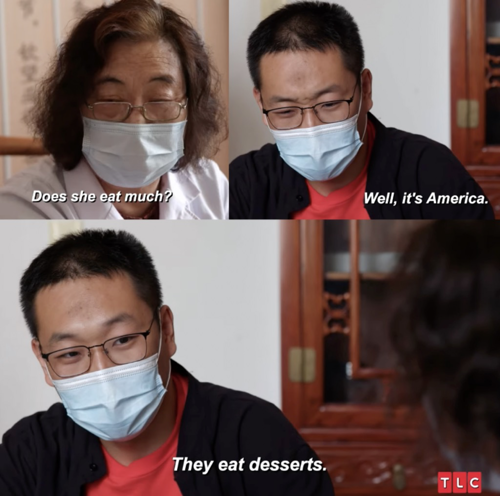 However, the two are determined to prove their love while overcoming pandemic obstacles…and awkward conversations like the one seen above.
Ben (Fraser, Michigan) & Mahogany (San Bartolo, Peru)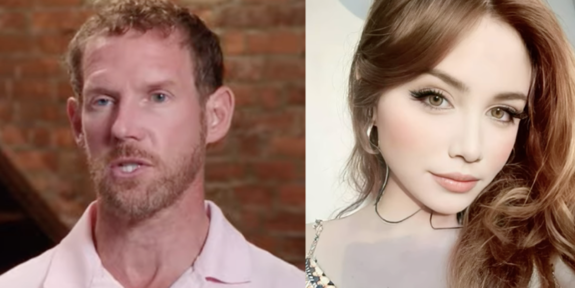 After breaking free from both his marriage and his career as a pastor in a strict, conservative religious sect, 52-year-old Ben was homeless for a period of time, before ultimately finding work as a model. Ben went on to appear in a fitness magazine, where he caught the eye of 24-year-old Mahogany, who sent him a DM. The two began a texting relationship, bonding over similar religious views, and making plans to meet in person, despite never video chatting. While Ben's friends and family are concerned he's ignoring the red flags, Ben believes God has brought him and Mahogany together and that they are meant to be.
The new season of "90 Day Fiance: Before the 90 Days" premieres Sunday, December 12 on TLC. Check out the trailer below!
RELATED STORY: Varya Malina Speaks Out in Support of Geoffrey Paschal; Asks "90 Day Fiance" Fans For Money to Help Fight to "Clear His Name" After He's Convicted of Serious Crimes
(Photos: TLC; YouTube)