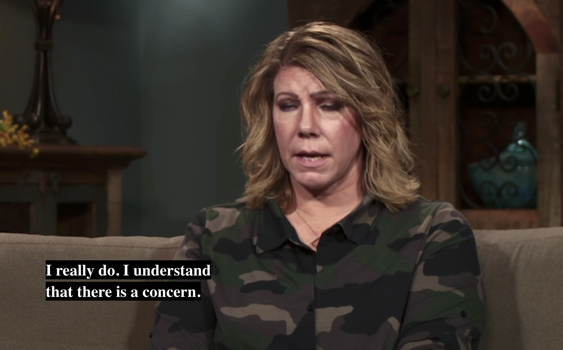 Meri Brown is speaking out after her husband Kody Brown revealed on Sunday's episode of Sister Wives that the two only see each other "once in a blue moon" and have "quit dating" one another.
Kody's comments came as the Brown family began taking COVID-19 precautions and discussing how Kody would safely visit each of his four wives. During the episode, Meri revealed to viewers that Kody doesn't usually come to her house very often, therefore he would "basically just be going between Janelle and Christine and Robyn" during the pandemic because "that's typically what he does" anyway.
Kody went on to tell viewers just how strained his relationship with Meri has become.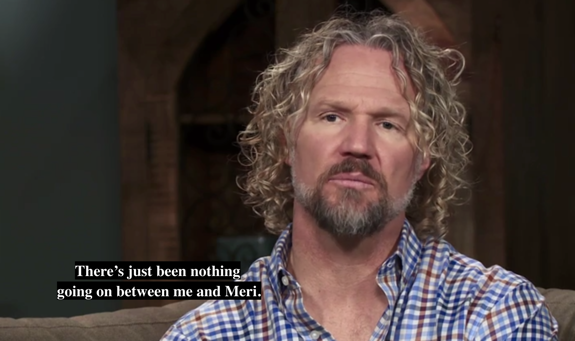 "There's just been nothing going on between me and Meri," he said. "And she interacts with the family for the holidays and birthdays, we get together once in a while. I see Meri once in a blue moon, but we quit dating and that's probably because I quit calling her to say, 'Let's go do something.'"
Days after the episode aired, Meri took to Instagram to address some of the concerns viewers had voiced (with many of them urging her to leave Kody). She claimed that she knows her value and "anyone else's opinion doesn't really matter."
"I get that I'm in the public eye, I get that people want the best for me, I get that people have their own opinions about me based on their own perspective and life values, I get that I have supporters, I get that I have haters" she wrote. "You want to know what else I get? That I know my worth. That I know my value. That I know what's in my heart and my head. That I know I'm a strong and capable woman, capable of making her own decisions, not based on money, not based on religion, not based on feelings."
Meri went on to say that she's "not a quitter" and she hopes everyone understands that "each person has their own set of values and standards they live by."
"Just because mine are not the SAME as yours does not mean I lack in self love, self worth, self esteem or make me a fool," she added. "Yes these are labels many try to place on me on a daily basis, and I assure you, that is not the Meri Brown that you think you know. I know my value. I know my worth. That's what you should know."
While 'Sister Wives' viewers undoubtedly sense the tension between Meri and Kody on-screen, Christine says she feels it, too.
\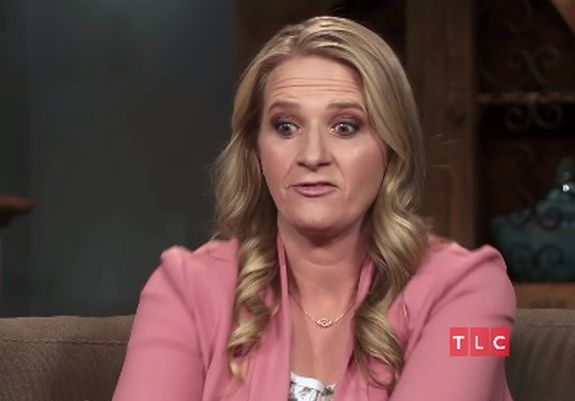 "It's been really, really sad," she told Us Weekly. "I know that she still has so much hope and she still is as positive as she can be. She's super-duper strong. … Every relationship goes through hard times, but it's super-heartbreaking to watch."
Christine said she believes Meri "wants something different" and admitted that she only learned the extent of Meri and Kody's issues after seeing them play out on the show.
"I had no idea, you know, so that is shocking," she said. "It's been really hard, and I pray for them. I don't know what to do though. I feel like my hands are tied somewhat because he does keep things separate."
Meri hinted on social media earlier this month that she was struggling with some things, possibly involving her marriage, which she referred to as "dead" on an episode of 'Sister Wives' that aired just days before.
Following that episode, Kody responded to a viewer on social media who criticized him for the way he spoke about Meri on the show.
These are real relationships with real struggles. It bothers you because it is raw and sometimes very sad. I'm sorry it hurts, it hurts me too.#SisterWives https://t.co/CUEyPW4t8S

— Kody Brown (@realkodybrown) March 8, 2021
"These are real relationships with real struggles," Kody wrote. "It bothers you because it is raw and sometimes very sad. I'm sorry it hurts, it hurts me too."
In December, Meri addressed rumors that she and Kody had split following months of speculation brought on by another round of her cryptic Instagram posts. At the time, Meri insisted she and Kody were still together and she was happy with him, despite what 'Sister Wives' viewers have seen (and continue to see) on the show.
RELATED STORY: 'Sister Wives' Star Meri Brown Shares Cryptic Posts on Instagram About Being Loyal, Possibly Aimed at Husband Kody Brown
(Photos: TLC; Instagram; Twitter)