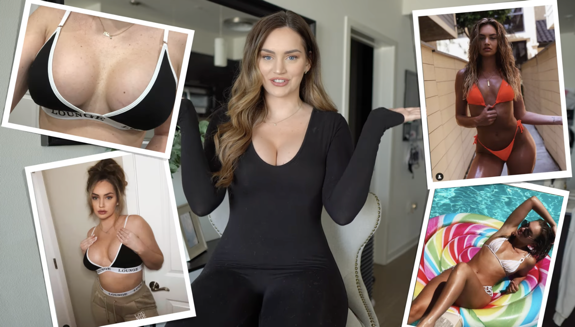 Eleven months after welcoming daughter Mila with boyfriend and Teen Mom OG dad Cory Wharton, Taylor Selfridge revealed on The Wharton Family YouTube channel that she got a boob job four months ago and is "very happy" with her results.
Taylor explained in the YouTube video that she had been wanting to go under the knife for quite some time because she felt that her boobs were "very small." After giving birth to Mila in April 2020, she said her breasts did get larger, however they also dropped, so she decided it was finally time to undergo the procedure.
"I actually got them done while Cory [was gone] on The Challenge and I was home with my mom, so I could get lots of help with Mila," Taylor said. "I was in Seattle."
(The surgery took place in September 2020, which would mean Cory was away filming the "Double Agents" season, which is currently airing on MTV.)
Taylor told fans that she went from a 34B to a 36DD, using a 375cc implant.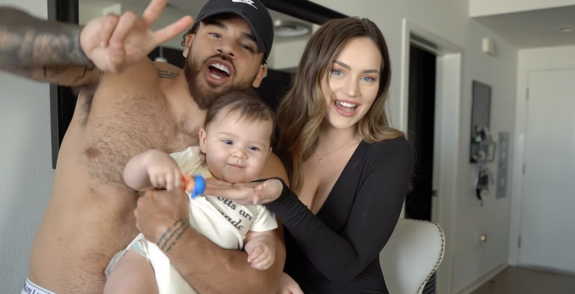 As fans of 'Teen Mom OG' may remember, Taylor was fired from the show in June of last year for past racist tweets, but Cory has continued to film with Cheyenne Floyd the mother of his first daughter, Ryder. Cory also competes on of The Challenge that will have him and both he and Taylor previously appeared on Ex on the Beach. (Shockingly, this isn't even a full list of all the MTV reality shows Cory has appeared on.)
In the video, Taylor showed off her new look while demonstrating to fans why she needed to go up a few sizes in bathing suit tops. Naturally, Cory stole the spotlight took an opportunity to show off how he looked in the smaller top, as well.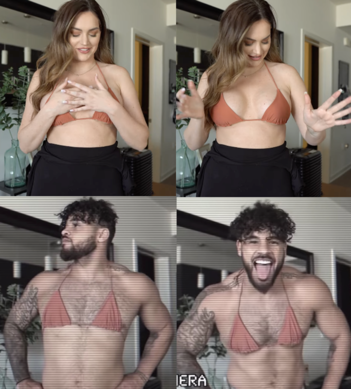 "I'm very happy with my boobs, I'm glad I got them done," Taylor said. "I've gotten my confidence back … I think my doctor did a really good job."
Taylor is certainly not the only 'Teen Mom' star to go under the knife to get new boobs. In February, Teen Mom 2 star Briana DeJesus underwent her fifth boob job (and, no, you didn't read that wrong; it really was her fifth).
Also sporting a new(ish) rack is Cory's other baby mama, Cheyenne Floyd, who got breast implants in February 2020. (Most of the other 'Teen Mom' girls have had their boobs done, but they were done years ago.)
You can watch Taylor's full video below!
RELATED STORY: 'Teen Mom OG' Star Amber Portwood Rants About Being Called a Bad Mom, Threatens to Karate Kick a Troll & Insists She Spends At Least One Day a Week Off Her Couch
(Photos: MTV; YouTube)