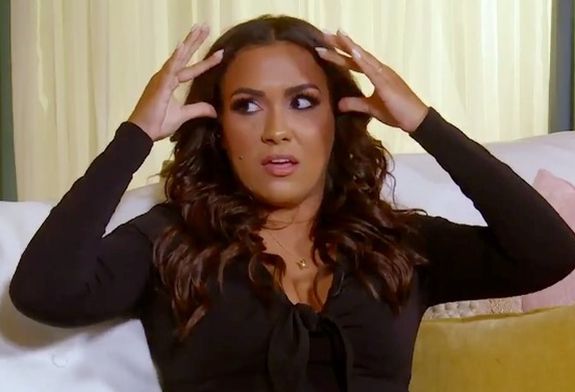 From getting confused to getting married, the stars of the Teen Mom franchise (both past and present) have been keeping themselves busy lately!
In an effort to get you up-to-date on the latest Teen Mom OG and Teen Mom 2 news, The Ashley brings you the Teen Mom News Pile. Here are some of the major (and minor but interesting) 'Teen Mom'-related things that have happened over the last week or so.
Briana DeJesus was fooled by her own clickbait.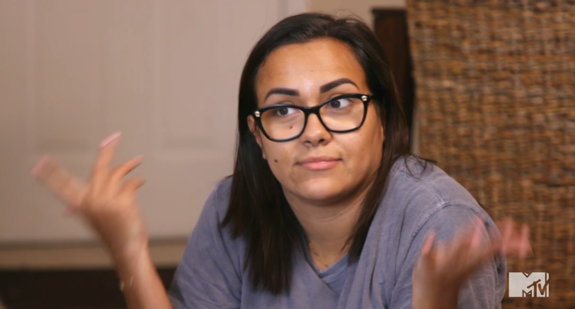 Many of the 'Teen Mom' girls make big bucks posting links to articles on Twitter and Instagram that have headlines that purposely mislead the reader and trick them into clicking. However, this week, it was one of the posters— Briana DeJesus— who was confused by her own clickbait post.
On Tuesday, Briana tweeted that she was "so confused." It appears that she was wondering why so many of her followers were asking her why she got back together with her former boyfriend Javi Marroquin (whom she infamously dated a few years back). She posted several tweets indicating that she had no clue why everyone was suddenly asking her about Javi.
"I'm confused too why you'd get back with him?" one Twitter user asked Bri.
"Nobody is back with that shrimp," Briana replied.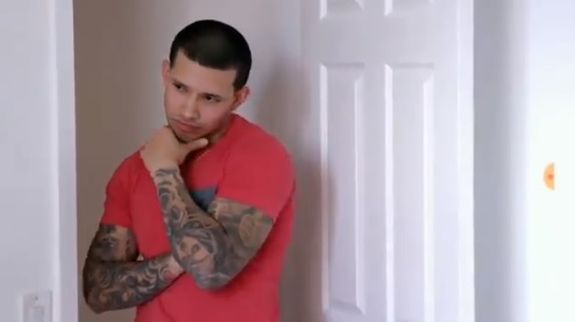 It seems that Briana failed to scroll slightly down on her Twitter feed. If she had, she would have seen that, just hours before, she (well, someone with access to her account) had posted a giant photo of her kissing Javi, along with the caption "I'm back with Javi," along with a link.
I'm back with Javi ❤️ https://t.co/iLWE8OyYb5 pic.twitter.com/jiTQvWjDKP

— Briana Dejesus (@xobrianadej) March 24, 2021
The link takes readers to a Celebuzz article with a headline that actually says "Briana DeJesus Confirms She's Back with Javi Marroquin!"
However, if the reader makes it through page after page of clickbait, the article finally ends with Bri giving the site a sarcastic quote about how she's "banging Javi" and that they're getting married, etc.
"Since everyone is DYING to know the context of every little thing I tweet let's just put it all out there…" Briana told Celebuzz. "Yes I'm banging Javi Marroquin. We're back together and planning to get married, Kail and I have rekindled after our drama and we're BFF and hang all the time with Devoin together and we may do a Podcast and my Only Fans is full on p0rn and I'm loving it."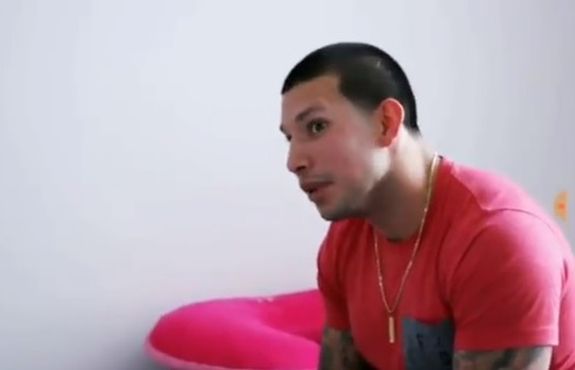 "Any other questions?" she added. "The rumors y'all start are nuts. Have at it, though, and I'll just sit back and laugh."
As The Ashley has previously reported, Bri and the other people posting the clickbait to their profiles allow a third party company to do the actual posting for them. This explains how Briana could have been completely unaware of what was posted on behalf of her.
Kail Lowry's ex-boyfriend is off the market.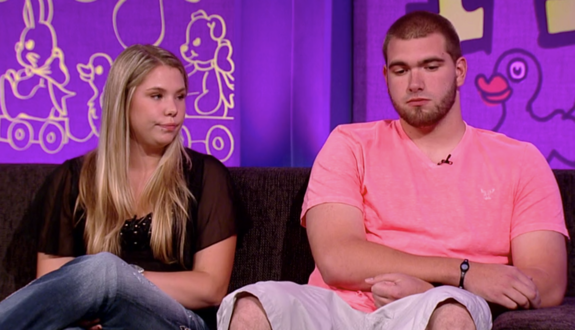 Jordan Wenner, the former boyfriend of 'Teen Mom 2' star Kail Lowry, is a married man.
A Reddit user posted photos from Jordan's private Instagram, showing Jordan and his bride Jaimie on their wedding day. Another photo of a welcome sign at the couple's ceremony showed that the two tied the knot on Sunday, March 21.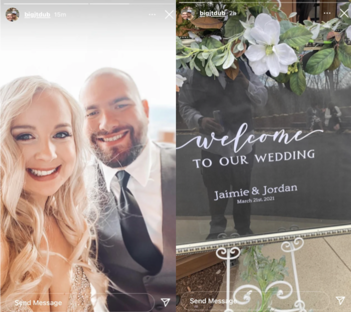 Jordan proposed to Jaimie in December 2019, The Sun reports, and the couple welcomed a daughter together in August 2018.
Those who have been watching 'Teen Mom 2' for way too long since the beginning may remember Jordan as the guy Kail dated back in Season 1, right after her break up with Jo Rivera – the father of her oldest son, Isaac. When Kail began dating Jordan (whom she met while they were both working at Sports Authority), she was still living with Jo and his family and the news of her new relationship did not go over well, resulting in her moving out of the Rivera's home.
Kail and Jordan ended up breaking up during Season 1 and eventually getting back together; however, the two split again in Season 2 after Kail cheated on Jordan with Jo.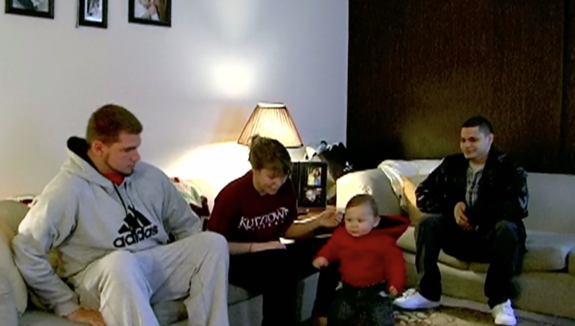 Jordan later made a comeback in Kail's life and on 'Teen Mom 2' in Season 3.
Kail went on to write about her relationship with Jordan in her 2014 book, Pride Over Pity, in which she claimed that Jordan began "developing a fan base of his own" and "had become so caught up in the attention that the show had brought him."
(Photos: MTV; Reddit)
Amber Portwood bragged about how well she did on her GED test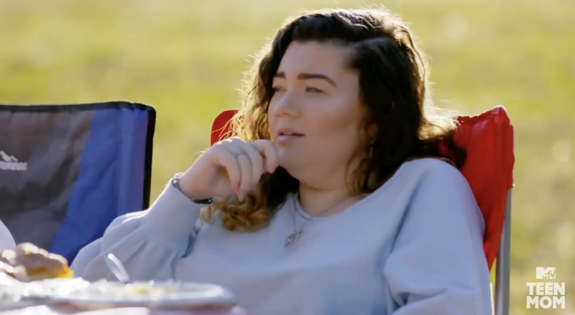 It took a prison sentence to get Amber to finally prepare for and pass her GED test, but during a recent Instagram rant, the 'Teen Mom OG' star claimed that she not only passed the test– but set records for her high scores.
Or something…
As fans of the show's early years may remember, Amber dropped out of high school when she got pregnant with her daughter Leah, and tried unsuccessfully to pass her GED on her own several times during the early seasons of 'Teen Mom.' When she was sentenced to "gel" in 2012, one of the things the judge required her to do was to earn her GED, which she did. (She recently stated that she plans to start college soon.)
Anyway, during her Instagram Live session (which also included her Belgian boo, Dimitri Garcia), Amber snapped back at someone who told her that she "probably couldn't even pass the GED."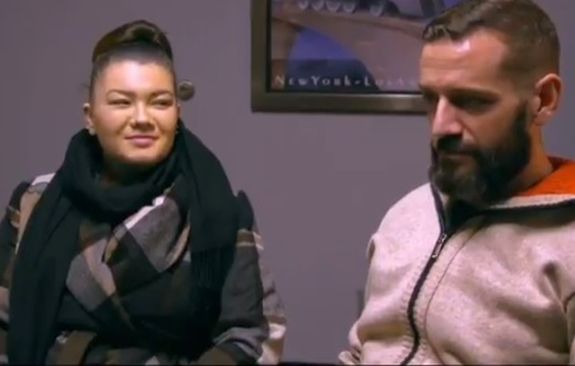 "I did pass the GED [test] with higher ratings than anyone else in the state at the time!" Amber claimed. "What are you talking about? It's noted! I passed the GED with the highest score in the state [of Indiana] at the time…bitch."
Unfortunately there's no way The Ashley can confirm or deny Amber's claim of achieving a record-high GED score in the state of Indiana. However, back in July 2013, Amber did a interview from prison (as you do), telling Radar Online at the time that she did well on her TABE (Tests of Adult Basic Education).
"I did my TABE testing for my GED placement and I did really well. I scored in the advance book so I was very excited. So now I'm in GED classes on weekdays," Amber told the site at the time.
"I got my scores back and I had college level scores in English. And I got a perfect 12.9 in social studies and science. I have 11 months of GED every Saturday here…I'm so excited and I'm really working hard studying so I can score high on the GED test. I'm working my ass off to get out of here!"
Amber— who went to prison in June 2012— was released in November 2013 with a GED in-hand.
Kail Lowry said she is done with big weddings after dropping $35k on her nuptials to Javi Marroquin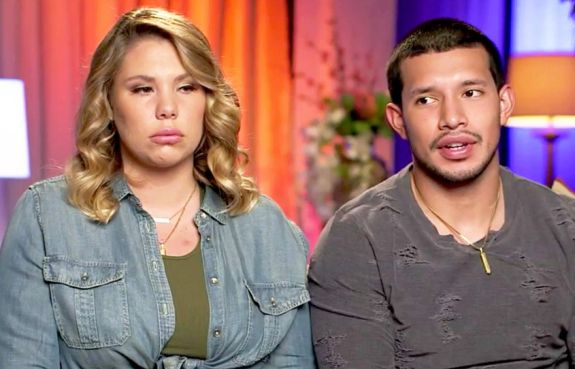 When it comes to extravagant wedding ceremonies, Kail's take is one and done.
The mother of four, who tied the knot with ex-husband Javi Marroquin in 2012, talked about the type of wedding she'd like if she ever remarried, stating that after dropping $35,000 on her first wedding, she "would never do it again."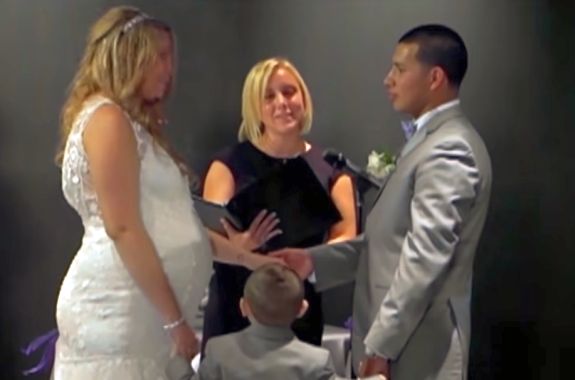 Instead, Kail told her Baby Mamas No Drama podcast cohost Vee Rivera, she'd rather keep her next ceremony more intimate.
"If I was ever to get remarried, I would want a small intimate destination wedding where if you could pay to come, come, if not, that's fine, we'll just do our own thing," Kail said.
Kail and Javi married in a private civil ceremony before Javi joined the Air Force, but later celebrated with a larger (and pricier) event at an aquarium in front of 140 guests. (Kail was pregnant with their son Lincoln during the second wedding.)
At the time, Kail defended the couple's decision to have a second (televised) ceremony, claiming it was held to "show the way we truly feel about each other in front of our friends and family."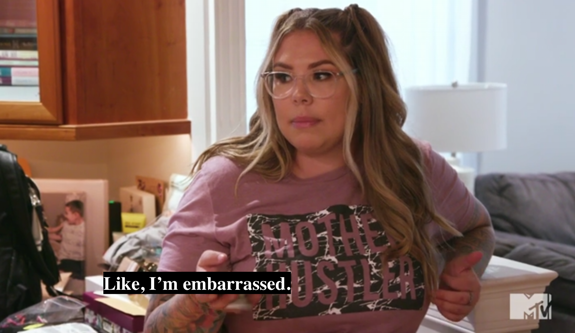 "Our ups and downs have been televised for everyone to witness," Kail explained at the time. "Now, we wanted to have the opportunity to share in a positive day of love and happiness. The other important reason was to solidify our family and our love."
Kail and Javi split in 2016 went on to divorce in 2017.
Kail's recent statements differ from what she said back in November 2016 during the 'Teen Mom 2' Season 7B Reunion special. While in the midst of her divorce from Javi, Kail told Dr. Drew Pinsky that she'd never get married again, and that she regretted getting married so young, because young people don't take marriage seriously.
To catch up on other recent 'Teen Mom' news, click here!
(Photos: Instagram; MTV)