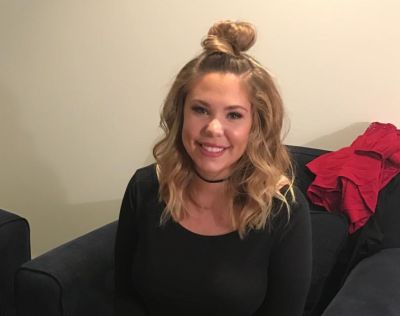 Wedding bells have been ringing for many of the Teen Mom girls recently, but don't expect to see Kail Lowry heading down the aisle again any time soon.
Multiple on-set sources tell The Ashley that Kail made a bold statement while taping the Teen Mom 2 Season 7B Reunion over the weekend. Kail, who is currently going through a divorce with Javi Marroquin, declared during one of her on-camera interviews that she does not want to get married again…ever.
"She was being grilled by Dr. Drew [Pinksy] a lot about the divorce, and he was really trying to get Kail to talk about her current dating situation," one audience member tells The Ashley. "It was actually to the point where it was getting weird how insistent he was that Kail talk about it. He seemed kind of shocked when Kail told him she never wants to get married again."
One of The Ashley's 'Teen Mom 2' sources tells her that Kail was not just saying that to make for a good on-camera quote. She  also discussed the issue backstage at length.
"Kail was never super-sold on the idea of marriage to begin with," the source said. "She says she would never get married again, and especially regrets getting married so young, because she feels that people her age don't really take marriage seriously."
The Ashley's sources also tell her that Dr. Drew brought up the often-discussed topic of Kail's sexuality.
"Kail finally told Dr. Drew that she is 'dating someone' and he asked her if that person was a boy or a girl," the audience member said. "Kail told him that she likes to date both, and it doesn't really matter to her what gender they are."
This is not exactly news; however it marks the first time that Kail has talked about being bisexual while filming for 'Teen Mom 2.'
The audience member said that Kail briefly discussed the guy that she's seeing, during an on-camera conversation with Nessa, but Kail didn't give away many details.
The source tells The Ashley that, other than that, Kail's segments were uneventful. (There were no 'Teen Mom OG'-esque brawls, unfortunately!)
"Kail did state that she really wants to have more children at some point, though," the audience member added.
The Ashley will be posting more info nuggets from the 'Teen Mom 2' Reunion, so stay tuned!
(Photo: Instagram)