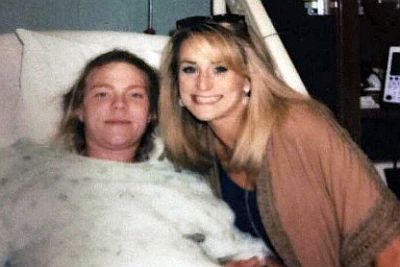 Teen Mom 2 star Leah Messer just became an aunt again!
Leah's younger sister, Victoria, who has made frequent appearances on 'Teen Mom 2' since the beginning of the show, gave birth to her first child on Wednesday. Victoria and her husband of over a year, Brian Jones, named the baby girl Camillia Raelynn.
Leah and her three daughters were there to welcome Baby Camillia into the world. Leah posted photos of herself and the girls at the hospital with Victoria and the baby.
"Omgoodnessss she is so perfect!" Leah captioned a photo of herself holding the newborn.
This is not Leah's only niece, however. She first became an aunt back in December 2014 when her brother Isaac Messer welcomed daughter Baily. During a controversial 'Teen Mom 2' scene, Leah was seen holding a newborn Baily while falling asleep.
According to Leah's previous social media posts, Baby Camillia will be nicknamed "Cami."
Leah posted the following photo to her Instagram account right after Cami's birth.
(Photos: Instagram)