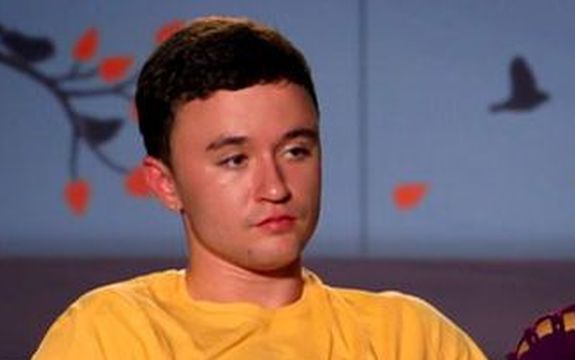 Max Schenzel is giving his fans (and haters) an update on his life and recovery.
The Unexpected dad recently returned home from an Alcoholics Anonymous retreat, and took to Instagram to reveal how his recovery has allowed the people he cares about most to return to his life.
"On my way home right now from a AA retreat," Max captioned a photo of himself and a friend posted on Sunday. "Today It's been 29 days since I changed my everyday life routine. I forgot how great life was because I let life's problems defeat me and deceive me into thinking that what I was doing was justified.
"I watched myself make mistakes that lead to bigger mistakes as I slowly caused damage in every relationship I had."
Based on his posts to Instagram Stories, Max had been attending a men's retreat at the Whispering Pines Camp in Prescott, Arizona.
As fans of the TLC show know, Max has struggled with addiction for years and has been at the center of the battle between his father, Todd Schenzel and his baby mama, Chloe Mendoza (whom he shares daughter Ava with). Max landed himself behind bars earlier this year, most recently in July for driving with a suspended license. He went to rehab this spring after failing multiple drug tests that were required as part of his probation from a 2018 felony theft conviction.
That stint in rehab caused Max to miss Chloe's senior prom. Although the 'Unexpected' mom ended up attending, she did so without Max.
Court documents from March state that Max "tested positive for Fentanyl on three occasions and recently started intensive outpatient treatment."
Since then, Max has been trying to clean up his act, and, apparently, sobriety has helped him mend at least some of the important relationships in his life.
"I got my daughter in my life, my lady, my father, my experienced sponsor, and the guy in my picture is one of my real few friends that I have left," he wrote. "I got a long way to go still but I am genuinely happy with life and I feel confident when I wake up and excited when I go to sleep.
"Life is a process and God puts signs in it that you have to pay attention to," Max added. "Trust the process and everything else will follow. Everyone has issues in life, and everyone's capable of overcoming them. God bless everybody and have a great Sunday!"
Chloe "liked" Max's Instagram post, and Max's 'Unexpected' co-star McKayla Adkins sent over some encouraging words as well.
"Happy for you!" she wrote.
Max's father, Todd, also congratulated Max on how far he's come.
"Proud of you son," Todd wrote. "From mistakes to greatness. Let that be your story."
Max's "story" may not be public for very long. Last week, Chloe took to her Instagram channel to announce that she does not plan to return for the fourth season of 'Unexpected.' (Well…she said she was "99.9% sure" she wouldn't be back…)
"I feel like my family is over it," she explained. "My parents are done with it, I'm kind of done with it too now."
RELATED STORY: 'Unexpected' Star Chloe Mendoza Says She Will Not Return for Season 4
(Photos: TLC; Instagram)