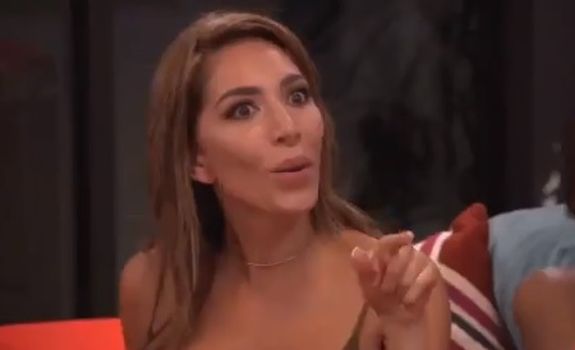 Former Teen Mom OG star Farrah Abraham isn't closing the (back) door on her MTV days just yet.
In fact, the Number One Celebrity in Our Nation—who was fired by MTV in October 2017—told ET on the red carpet of the Marriage Boot Camp 100th episode celebration earlier this week that she has a great idea for how the show "could be big"—at which point she'd be down to make a return.
You can check out Farrah's grand idea below, along with Farrah misunderstanding what the interviewers meant when he asked her if she's returning to the "small screen" any time soon. (He meant television, obviously, but Farrah didn't quite grasp that.
(Enjoy these Farrah quotes in all their "Farrah Speak" splendor; however, even The Ashley— who is a experienced "Farrah Speak" translator— has no clue what Farrah is suggesting here.
" … I think it could be big," she said of her returning to her former gig.
She then served a hefty helping of confusing "Farrah Speak" Word Salad.
"I think 'Teen Mom' should definitely be taking over YouTube, on the airplane when I'm traveling, all over. Maybe I'll have to work on the distribution and business part, and then I'll come back."
(The Ashley believes that Farrah is suggesting 'Teen Mom OG' move from MTV to YouTube, and that she could provide commentary for the show that way while she's shuttling her back door to foreign countries…or something?)
Farrah went on to say that she's on good terms with the show's executives, right before throwing a little shade at her former co-stars, per usual.
"I'm just blessed to have good relationships with the executives and producers and the people that I first met, so that's great," she said. "But I do wish the other ladies the best. They're trying their hardest."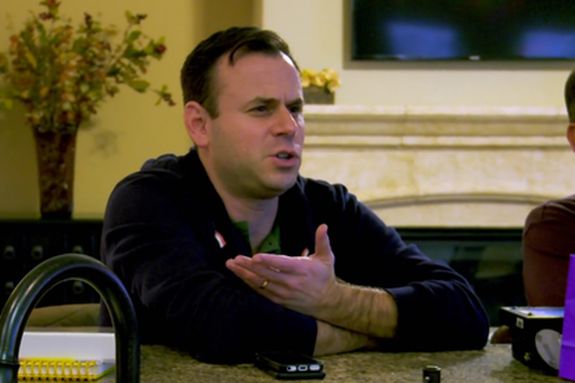 Until Farrah's big MTV-YouTube collaboration comes to fruition (most likely around the same time Jenelle Evans' supposed "Netflix and Amazon show deals" happen), the former 'Teen Mom' is filling her time attending anger management, sending her 10-year-old daughter Sophia to castings and looking for ways to turn her memoir into a feature film.
"I have been working over a year with screenwriting, turning my New York Times bestselling book, My Teenage Dream Ended, into a feature film," she said.
After allegedly giving Teen Mom 2 star Jenelle Evans some legal advice recently, Farrah said she's also considering a future in law.
" … Maybe I'll be an entertainment lawyer one day," she said. "I think I'm great at that."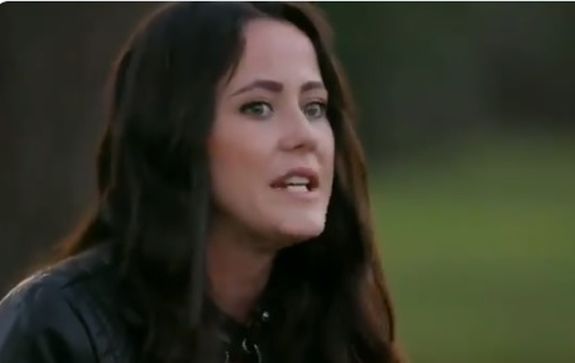 As The Ashley previously told you, Farrah has also been spending her time dodging a lawsuit and selling some interesting one-on-one fan experiences online.
Despite her most recent comments, Farrah said two weeks ago that she made the choice to "not ever come back to 'Teen Mom.'"
RELATED STORY: Farrah Abraham is Selling a $5,000 Date Night Package & Other Creepy "Exclusive" Experiences on Her Website
(Photos: MTV; Instagram)