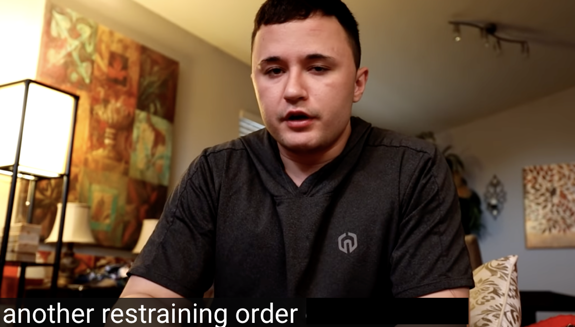 Former Unexpected dad Max Schenzel slammed ex Chloe Mendoza on social media last week for not allowing him to see their daughter after his recent release from jail and unfortunately for Max, it doesn't look like that father-daughter reunion will be happening anytime soon.
According to Starcasm, the restraining order that was preventing Max from having contact with Chloe or their daughter Ava has been renewed.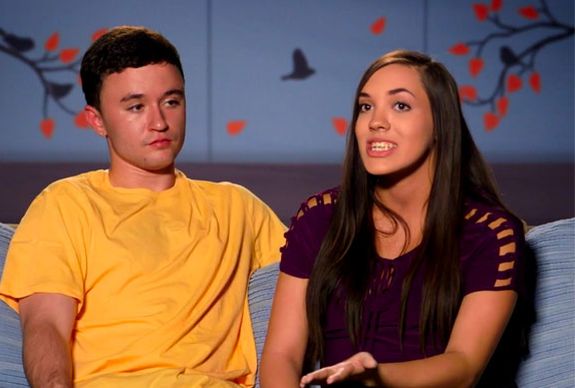 Max revealed the news of the renewed restraining order in a video posted to his YouTube channel this week, explaining that the previous restraining order had recently expired, at which point he received a call from police.
"They told me that they needed to give me some paperwork for another restraining order or a renewed restraining order so I asked them about it and they told me that it was for the message that I sent during the restraining order," he said. "The message said basically … 'Hey, I've been doing good, I've been sober for a year. I miss Ava, I want to know what you want me to do to see Ava. I want to work as a team, you know, I want to co-parent with you and just be parents, you know, we don't have to be together.'
"[Chloe] took that message that I sent and used it against me to get another restraining order … because I did violate the order by sending that text," he added.
As 'Unexpected' fans may remember, Max was released from the slammer in January after serving more than three months for a 2018 incident in which he stole credit cards and casino vouchers from his friend's grandmother while she was sleeping. The restraining order against him, however, was obtained by Chloe after Max was arrested in late 2019 for domestic violence.
(Max is due back in court later this month for his 2019 domestic violence arrest and another from early 2020.)
Regarding the text he sent Chloe that was in violation of the restraining order against him, Max said "it sucks, it really does," though he plans to appeal the order because he believes it is unfair, as he was not trying to cause harm to Chloe or Ava.
"It's not like I was texting her to talk to her," he said. "It's not like I was threatening her, hurting her, anything like that."
Max said getting the call from police was "demotivating" as he claims he has made a lot of progress since being released from jail.
" … I put so much work into my sobriety and going to work every day and you know, saving up money and just trying to be better, just trying to be more like a dad and like, mature and stuff," he said. "It's crazy how she doesn't see any of that. I mean, I get why she doesn't because she's not in my life anymore, but I feel like if Chloe could see all the progress I've made, she would let me see Ava."
Max said he believes Chloe's family is "making her think all these negative things" about him and doubt his sobriety. Max claims if he wasn't sober, he'd be back in jail.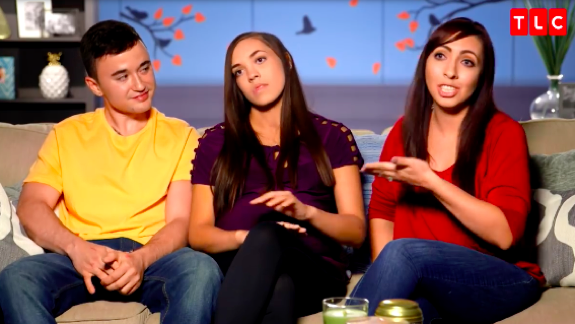 "I'm pretty sure if I wasn't sober I would be in jail right now for failing a drug test or I would be in jail for doing something else dumb while I'm not sober and I sure as hell wouldn't be in sober living and I probably wouldn't have a job since they do random drug tests," he said.
The 21-year-old said he feels Chloe and her family judge him by his past because they can't see who he is now. Max said it's been about a year-and-a-half since he's seen Chloe's family and during that time, "someone could change drastically."
"I don't wish anything bad on them," he said. "Chloe is Ava's mom and she always will be Ava's mom and so you know a part of me knows that and, you know, still loves her for that, but it's just hard sometimes. But I do wish them the best despite, you know, everything we've been through in the past and like what's going on right now.
" … I do hope to someday be on civil terms with them, like be able to be not necessarily a family – like yes, I want me and Ava to be a family – but I want me and Chloe to be civil so that we can co-parent and be healthy parents for Ava," he continued. "Also for [Chloe's] parents to be civil with me so Ava doesn't have to see them, you know, hating on me or talking about me behind my back because Ava will hear that and that just isn't good when you're raising a kid."
Max said his goal at the moment is to get supervised visitation with Ava but longterm, he would like to share custody with Chloe.
"But the short-term goal is just to be able to see my daughter, be in her life and so I'm working on that," he said.
Watch Max's latest video below:
RELATED STORY: 'Unexpected' to Return Next Month for Season 4 Part 2, Without Cast Members Reanna Cline & Taron Ward
(Photos: YouTube; TLC; Instagram)