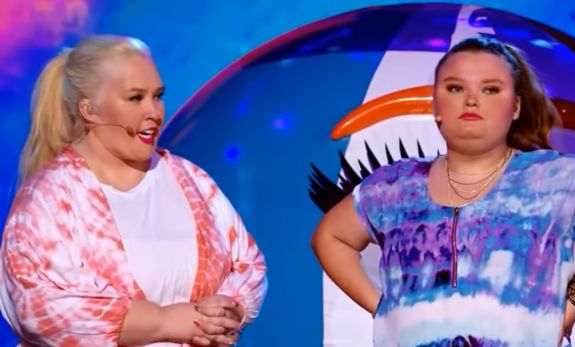 Mama June Shannon and her daughter Alana "Honey Boo Boo" Thompson were revealed to be the "Beachball" on Thursday's episode of The Masked Singer. While the mother/daughter pair's rendition of Miley Cyrus' "Party In the USA" caused eardrums to split across the nation, the Mama June: From Not to Hot stars say that appearing on the show together has helped their formerly estranged relationship.
As 'Mama June' fans know, June battled drug addiction and legal issues for several years before getting clean in January 2020. The addiction caused June to become estranged from Alana and her other daughters, and eventually, Alana went to live with her older sister Lauryn "Pumpkin" Shannon and her family. In a new interview with ET, Alana stated that she and June are making progress in their relationship.
"I feel like right now, we're definitely working on us and trying to fix the relationship," she said. "I don't feel like it's 110 percent fixed, but it's definitely getting there, that's for sure."
One thing that contributed to June's estrangement with her kids was her relationship with then-boyfriend (and fellow addict) Geno Doak. Since splitting with Geno earlier this year, June has moved closer to her daughters. (Geno, meanwhile, checked into a rehab center in September for at least a 120-day stay.)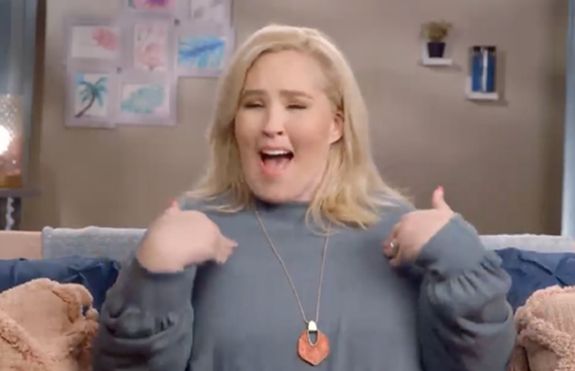 "We see a lot of each other during production [of our reality show], because we film five days a week, and so, I live probably 15 minutes from there now," June said, adding that they basically see each other every day now.
June told ET that she was excited to do 'The Masked Singer' with Alana, and reflected on how different doing this project was from the last big project the pair did together in LA while June was still using drugs.
"The last time we were in California doing a project together, I was in my addiction, so I actually thought about it a couple of nights before we went on stage and so that's again why I was so emotional, is that I realized that was the first time I had been and done a project with Alana, a huge project, in L.A., in L.A. at that, and been sober."
After being revealed on 'The Masked Singer,' June told the audience about her attempt to fix her relationship with Alana and her other daughters.
"I was away from my kids for two years," she said. "Now I'm fixin' to celebrate two years clean. This is the first project we've done, outside of our show, that we've done together. It feels kind of nice."
Alana and June also talked to 'The Masked Singer' host Nick Cannon about the experience. According to Alana, being jammed into a giant beach ball costume with your mother can really make you come together.
"I don't think I've ever been that close to my Mama for such a long period of time!" she joked. "But we had a lot of fun."
"I think we had more fun outside the costume than we did in the costume," Mama June told Nick. "You know that we shut the show down that night."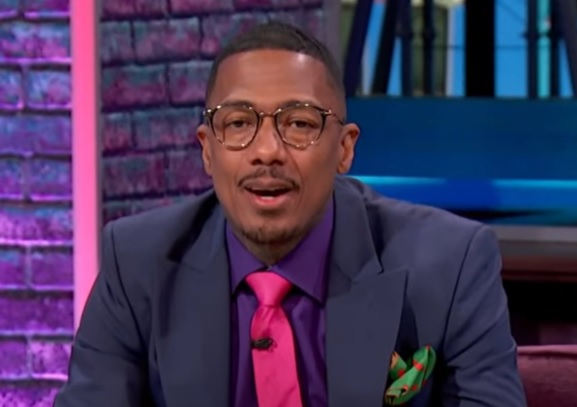 June told Nick that they are currently celebrating the 10th anniversary of their family filming reality TV. (Before 'Mama June: From Not to Hot,' the family starred in Here Comes Honey Boo Boo.)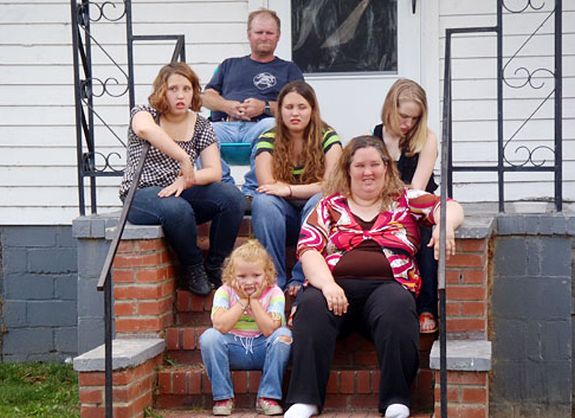 While June's relationship with Alana continues to improve, her relationship with her oldest daughter, Anna (aka "Chickadee") still has a long way to go. In June, Anna told The Sun that she and June have not repaired their relationship, due to the fact that Anna says June never apologized for dating the man who was convicted of molesting Anna as a child.
Anyway, if you'd like to watch Mama June and Alana screech their way through "Party In The USA," you can do so by watching the video below!
RELATED STORY: Mama June Shannon's Former Boyfriend Geno Doak Reportedly Checks Into Rehab Facility
(Photos: FOX, WEtv, Instagram)