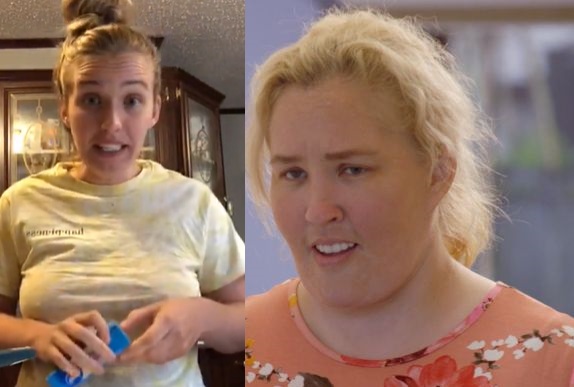 Mama June Shannon's estranged daughter Anna "Chickadee" Cardwell wants to make it clear that her relationship with the reality TV star is still very much 'estranged,' despite them being photographed together recently at the baby shower of June's daughter Lauryn "Pumpkin" Shannon.
In an interview with The Sun, Anna stated that she and June have not repaired their relationship, due to the fact that Anna says June never apologized for dating the man who was convicted of molesting Anna as a child.
(Fans may remember that TLC cancelled the family's first show, Here Comes Honey Boo Boo once word got out that June was dating Mark McDaniel, after he was released from prison in 2014.)
"I've never had a conversation with her where she was like 'Oh I'm sorry for what happened or, I'm sorry for this,'" Anna said of the Mama June: From Not to Hot star. "It's like she is always brushing everything off and like acting like everything is fine and nothing happened.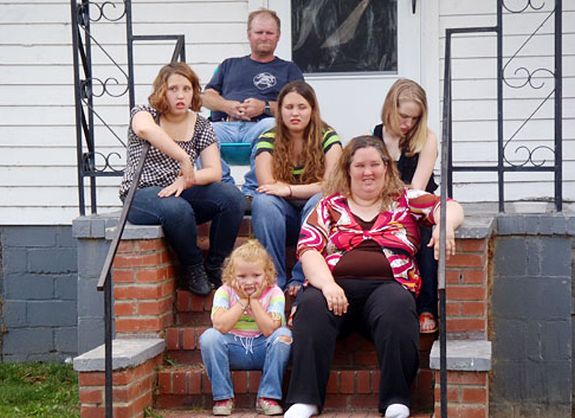 "We used to be really, really close, but all that stuff happened with her getting back with Mark, we really had distance after that. We haven't talked really since then. I pushed myself away from her with that, because it was like why would you do that kind of thing?"
In 2015, Anna attempted to sue her mother to try to recover over $200,000 Anna said June owed her for appearing on 'Here Comes Honey Boo Boo.' In 2017, Anna told E! News that June still owed her and her daughter Kaitlyn nearly $500,000 in earnings from their time on the show.
Anna revealed to The Sun that she has given up trying to get that money for herself and her daughter.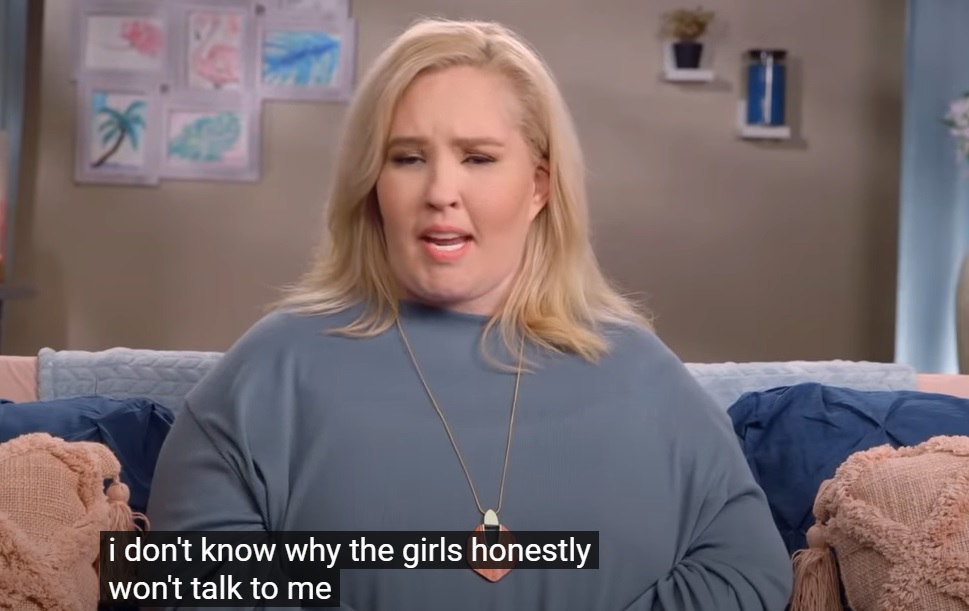 "That [lawsuit] didn't go anywhere and it was a long process, and I was like 'You know what? Screw it,'" Anna said, adding that she would have had to fork over a lot of money in legal fees. "Yes, it's a lot of money, but still it's like it's not like I want to stress myself over trying to get it."
Pumpkin's baby shower was the first time June was with all four of her daughters in six years. (In addition to Pumpkin and Anna, June is also the mother of daughters Jessica Shannon and Alana Thompson.) June told The Sun that it was "a little weird" seeing Anna and Kaitlyn. She also blamed her strained relationship with Anna on her own mother, Sandra, who helped raise Anna.
"I haven't seen all the girls together at once because the relationship with Anna has always been difficult – because of my mother," June– who gave birth to Anna when she was barely 15 years old– said. "I wanted to be in the right frame of mind to be able to deal with Anna as it's always been a touchy subject."
Anna said that Mama June has been unresponsive when she's tried to reach out to her in the past.
"I've been over it for a long time. For years now I've been over it, you know, I've tried to communicate with Mama, but I never get no reply back," she said. "When we do see each other we talk, but I feel like she just tries to avoid me in a way. I don't try to force the relationship; if she don't want one, she don't want one."
Anna said that June doesn't reach out to her via phone or text to inquire how she's doing, or how her granddaughters are doing. (In addition to Kaitlyn, Anna is also the mother of a daughter named Kylee.)
"She can message me and ask how the girls are doing or how I'm doing, and stuff like that. She doesn't. I'm not too worried about it. I've been doing fine without having a Mama relationship."
Anna said she does have a great relationship with her sisters. (Last year, she and Jessica had extensive plastic surgery makeovers together.)
She added that she isn't sure having a conversation with June would help at this point.
"It could make things better, but it could also make things worse, it could be an emotional thing," Anna said. "It could be where we are back to talking again or it could end up where we don't see each other again. Either way, it's going to be awkward."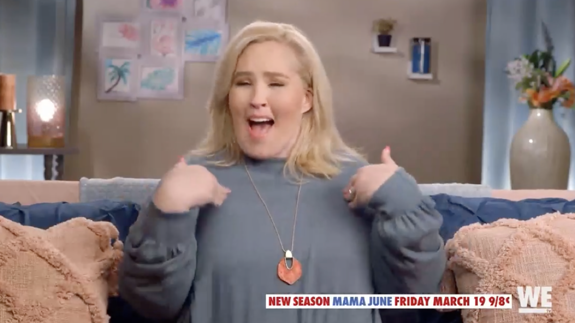 RELATED STORY: Mama June Shannon Reunites with Estranged Daughter Anna "Chickadee" Cardwell & Granddaughter Kaitlyn After Years Apart: "It Was a Little Weird"