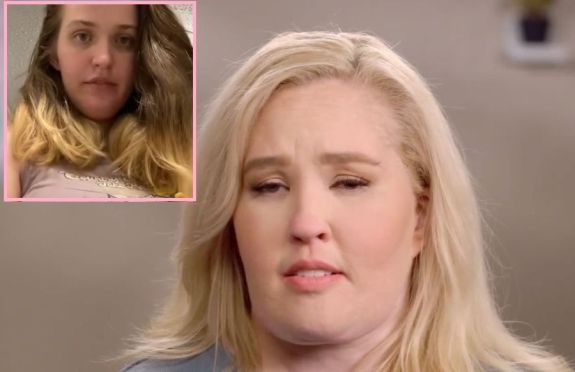 Mama June Shannon recently celebrated her daughter Lauryn "Pumpkin" Shannon's baby shower— and the very rare opportunity to have all four of her daughters together in one place, including her estranged daughter Anna!
In an interview with The Sun, the Mama June: Road to Redemption star stated that it's been six years since she had all of her daughters together, mostly due to her poor relationship with Anna (who was known as "Chickadee" on June's first reality show Here Comes Honey Boo Boo).
June was also reunited with her now-nine-year-old granddaughter Kaitlyn, the daughter Anna gave birth to as a teen during the first season of 'Here Comes Honey Boo Boo.'
"Seeing [Anna] and her daughter Kaitlyn was great. She is still with the same boyfriend and it was a little weird to see them," June told The Sun. "But I did what I call 'roll call' with all the girls being there.
"I haven't seen all the girls together at once because the relationship with Anna has always been difficult – because of my mother," June added.
June may have blamed her mother for her estranged relationship with Anna; however, June and Anna have had a notably contentious relationship for years. It all came to a head in 2014, when June was caught spending time with the man who was convicted of molesting Anna when she was a child. (TLC cancelled 'Here Comes Honey Boo Boo' over that controversy.)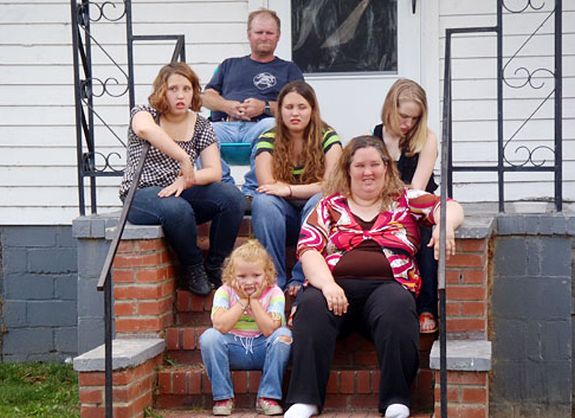 The following year, Anna attempted to sue her mother to try to recover over $200,000 Anna said June owed her for appearing on 'Here Comes Honey Boo Boo.' In 2017, Anna told E! News that June still owed her and Kaitlyn nearly $500,000 in earnings from their time on the show.
June, who has been sober for the past 16 months after struggling with drug addiction, told The Sun she didn't want to face Anna until she was off drugs.
"I wanted to be in the right frame of mind to be able to deal with Anna as it's always been a touchy subject," June— who was barely 15 when she gave birth to Anna— said. (Anna was raised in part by June's mother Sandra.)
Anna has stayed out of the spotlight since her 'Honey Boo Boo' days, choosing not to participate in the 'Mama June: From Not to Hot' shows. However, last year, Anna was back in the press when she and her other sister, Jessica (aka "Chubbs") received extensive plastic surgeries makeovers in February, with Anna's surgeries totaling over $47,000 and Jessica's coming in at nearly $81,000.
Anna is also the mother of daughter Kylee, who was born in 2017. Kylee's father is Anna's ex, Michael Cardwell. According to Anna's Instagram account, she is currently working at a gas station. She does, however, share the same manager as June, Pumpkin and Alana.
RELATED STORY: Mama June Shannon Avoids Prison Time in Crack Possession Case By Agreeing to Community Service & Court Supervision
(Photos: WEtv; Instagram; TLC)