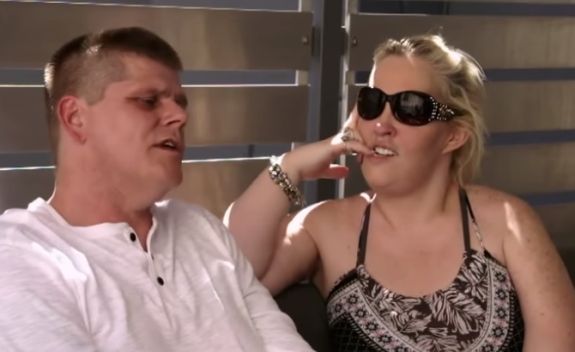 Ahead of tonight's Season 4 finale of Mama June From Not to Hot: Family Crisis comes news that Mama June Shannon checked herself into rehab earlier this year.
Dr. Ish Major, who's been working with the Shannon family on the WeTV show, recently told The Sun that Mama June and her boyfriend, Geno Doak, entered a 30-day-treatment program in Florida. The troubled couple did their best to keep their trip to rehab a secret.
"They went in very discreetly, very quietly, once they hit their rock bottom they went to a treatment center in Florida," the doctor said.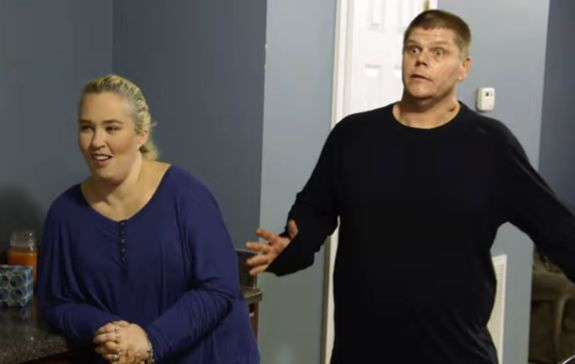 This season of 'Family Crisis' has shown the family dealing with the fallout from Mama June's addiction and their attempts to get her help. Since the show stopped filming, the family's been reconnecting and has set up scheduled Skype calls, Dr. Ish previously shared.
"They are rebuilding trust," he told The Sun. "This is what you said you are going to do, let's see if you can do it. History says you won't. If you do then we can take that next step. This is how you work your way back into the family and we can trust each other again."
On her Instagram account, Mama June's been posting about getting healthy, including taking walks with Adam Barta, who worked with June's youngest daughter Alana "Honey Boo Boo" Thompson on her rap song "Movin' Up" in 2015.
June— who was having financial trouble earlier this year— has been keeping busy hawking various goods— everything from Mama June T-shirts, a weight-loss drink, and Payphone, Cameo and Real Talk Live video calls.
June had yet to address her time in rehab until two days ago when she posted a tribute to Eric McKinstry, a friend she met in rehab who died on Tuesday.
" … heart is very heavy today as we lost a great person yesterday morning 2 to the ugly disease called addiction," June wrote. "He was going places he was only 22 and had so much of big plans here in Florida n one relapse cause his life to end…"
June revealed that she met Eric while she and Geno were in rehab.
"I remember sitting in the rooms at rehab and he would always ask a put me on your show," she wrote. "He would always be rapping about his struggles with addiction and he would also be talking about his daughter all the time she was his world he had so many plans Unfortunately now his one-year-old daughter has to go throughout life with the father that she meant so much to."
June stated that Friday's season finale will be dedicated to Eric's memory.
"The finale will be about the place I met him at… he was Geno's roommate… he was always in a good mood and so positive about his future which was all took away too soon …"
In the post, Mama June also urged people struggling with addiction to get help.
"… all I can say is if you are fighting addiction are you are recovering from addiction and feel yourself slipping please reach out to someone and don't be afraid as it would be a tragedy to lose your life over this crazy thing called addiction especially during these tough times is going on in the world"
Watch a sneak peek of Friday's season finale of "Family Crisis" below!
RELATED STORY: Mama June Shannon is Reportedly Communicating with Her Estranged Family: Dr. Ish Major Says "They Are Rebuilding Trust"
(Photos: WeTV; Instagram)