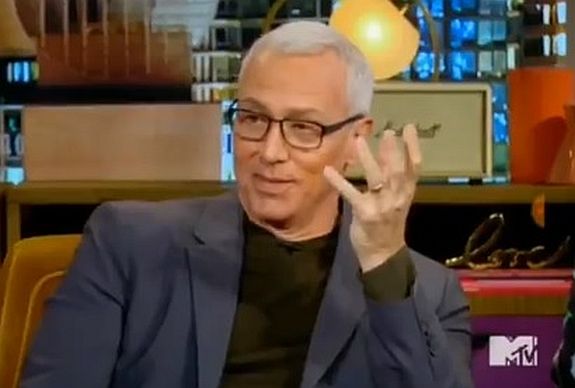 From losing their businesses to losing their chance to go on another reality show, the stars of the Teen Mom franchise (both past and present) have been keeping themselves busy lately!
In an effort to get you up-to-date on the latest Teen Mom OG, Teen Mom 2 and Teen Mom: Young and Pregnant news, The Ashley brings you the Teen Mom News Pile. Here are some of the major (and minor but interesting) 'Teen Mom'-related things that have happened over the last week or so…
Jenelle Evans' Cosmetic Company Trademark is Dead….And Her Subscription Website Appears to Be Sinking Faster Than Her Home on The Land.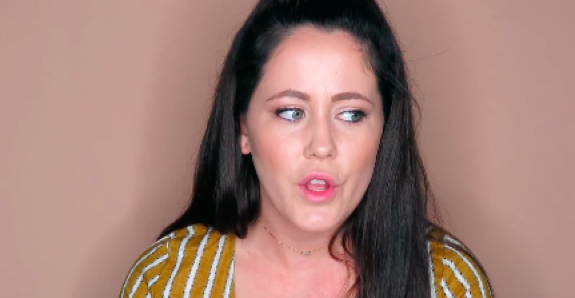 Jenelle Evans just can't seem to hack it in the business world.
Less than a month after the former 'Teen Mom 2' star hopped on social media (and on top of a pile of unsold products) to announce her JE Cosmetics eyebrow kits were "back in business," The Sun reports the company's trademark has been abandoned and is now listed as "dead."
The "dead" status was allegedly issued June 19 after the U.S. Patent and Trademark Office failed to receive a response from Jenelle within six months of the issue date.
There's no word on where this leaves Jenelle and her Makeup Mountain – the one she sat on while dressed-up as a Mel B impersonator for the eyebrow kit photo shoot. However, Jenelle's haters had already called out the aspiring makeup mogul for her boxes having a 2019 production date stamped onto them after she posted the photo to the company's Instagram page. Her representative at the time told The Sun the eyebrow kits were purchased during Jenelle's September 2019 product launch (which didn't exactly go well) and had been "left at a warehouse."
Another one of Jenelle's business ventures has also come under fire this week. The former 'Teen Mom 2' star was accused of ripping off her fans with Jenelle's World, her newly launched subscription website.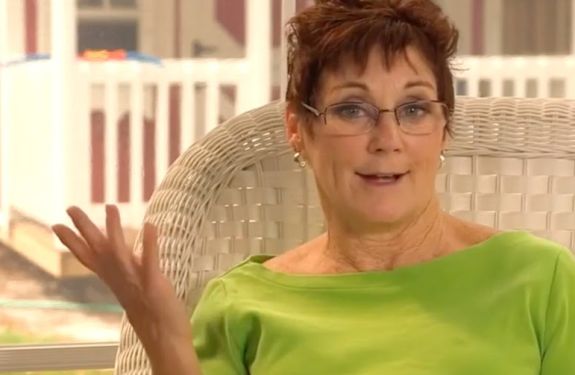 Jenelle launched the site earlier this month to let her "fans" know what she's been up to. The Jenelle's World homepage touts itself as a place where "fans" can have access to "NEW Behind the Scenes & NEVER before seen footage, Exclusive Photos, and more!"
But we think it's best if Jenelle explains it in her own words…
However, Jenelle's trusty haters have been quick to point out on social media that Jenelle's website has not been updated as promised, and that those who paid the $5-$75 monthly subscription costs had not been given any new content to "consume."
After receiving some backlash, Jenelle notified her subscribers on Thursday that moving forward, they will receive regular updates in the form of newsletters "alerting you to consume some new pieces of content" that she's uploaded.
Jenelle also plugged an upcoming live event – the first of its kind on Jenelle's World. Naturally, the topic of discussion will be…Jenelle!
"Hello Everybody! I'm kicking off my very FIRST series of live event updates about myself," she wrote. "Get the real scoop on whats true and whats not, I may even talk about things nobody knows about! xox."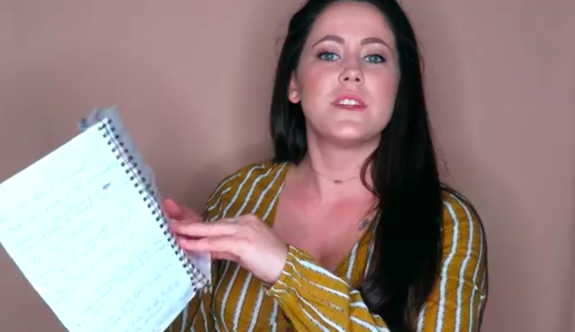 Jenelle went on to announce that she has also dropped her middle-tier subscription (the "Patron") price from $15 to $10 so "more of the community and amazing supporters can connect during these events."
Jenelle is probably hoping her entrepreneurial efforts pay off, as she and David were hit with a $46,000 tax lien at the beginning of the month. News of the tax lien broke just a week after Jenelle announced she was leaving David (again) following his two arrests within a 48-hour period. However, all has since been forgiven and forgotten and Jenelle and David are back together, swampin' it up (again) on The Land.
(UPDATE!) Right around the time this story was posted, Jenelle added a note about JE Cosmetics to her Instagram Story, insisting that her cosmetics company was alive and well. (At press time, though, her company's trademark was still listed as "dead," though.)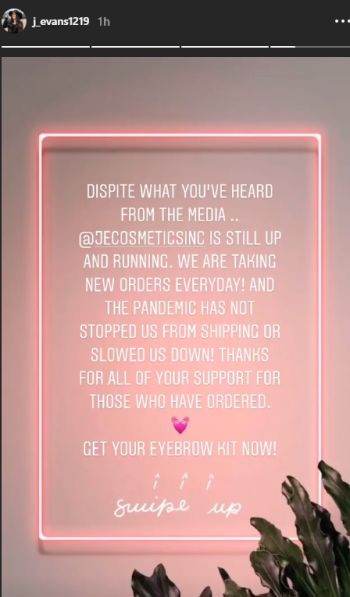 "Dispite what you've heard from the media… @JECosmetics is still up and running," Jenelle wrote. "We are taking new orders everyday! And the pandemic has not stopped us from shipping or slowed us down! Thanks for all of your support for those who have ordered. Get your eyebrow kit now!"
Dr. Drew Pinsky reveals which 'Teen Mom' cast members are his favorite.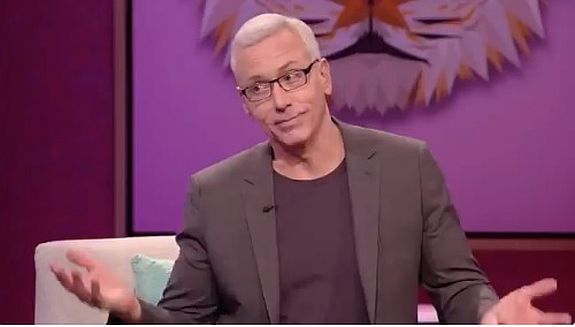 Over the years, Dr. Drew has gotten to know all of the 'Teen Mom' franchise cast members, thanks to his job as host of the franchise's Reunion shows. (He's also dodged catfights, caused many storm-outs and has even had to referee a few physical fights over the past 10 years!)
During Thursday's episode of Dr. Drew's After Dark podcast, the Good Doc discussed his time as 'Teen Mom' Reunion host…and revealed which 'Teen Mom' cast members are his favorite. (Shockingly, he did not choose Jenelle's mother Barbara Evans!)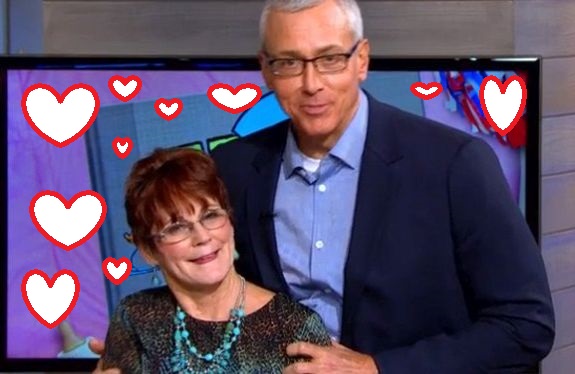 He stated that a lot has changed since he first began working with the cast members for the 16 and Pregnant Reunions.
"I know when we do the 'Teen Mom' [reunions], I go in as hard as I can, within safety… it used to be really interesting when they were 16 and 17…I had to hold them, make sure they're OK. Now they're adults, now it's on!" he said.
When his podcast guest asked how the 'Teen Mom' stars "turned out," Dr. Drew stated, "it depends who you're talking about, some of them pretty good."
"'Teen Mom' has been a job for them and some of them have taken it very seriously," he said.
Dr. Drew then revealed which cast members he holds closest to his heart.
"You know who my favorite is, and they've been my favorite from the beginning? God bless them, is Tyler and Catelynn," Dr. Drew said. "Literally, when I first agreed to do [the "16 and Pregnant" Reunion], when I got to New York I said, 'I've got to talk to these two.'"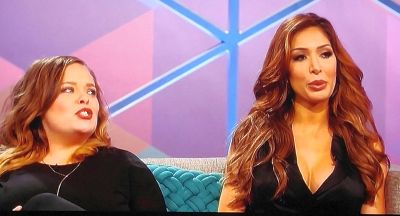 "I brought them in, and they thought it was like going to the principal's office and that I was going to dress them down or something," Drew remembered. "I said, 'Do you guys understand how amazing your decisions were?' They didn't really, but as they got older, they started realizing, 'That was traumatic.'"
Dr. Drew commended the 'Teen Mom OG' stars for working hard to improve themselves and their lives.
"They've been diligent about their relationship, about their family, and their mental health, which has been tough. Catelynn's had some really serious mental health problems, but managed them very well."
Rachel Beaver ends her geographically challenged romance but is now getting along with her baby daddy.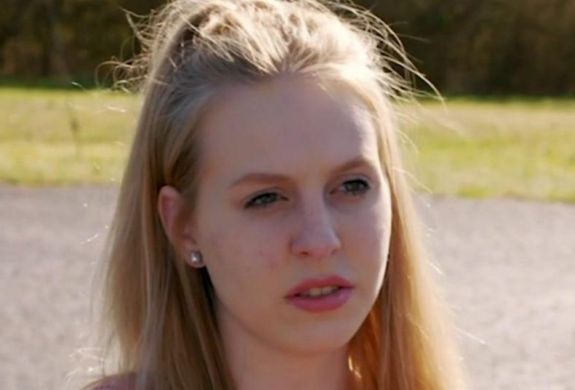 The Ashley has some bad news for 'Young & Pregnant' fans who were hoping to see a member of the Beaver Bunch appear on an upcoming season of "90 Day Fiance." Rachel Beaver seemed to confirm this week that she has ended things with her Swedish boo, whom she had planned to apply for the TLC reality show with.
"Relationships are not meant for me," Rachel wrote on Instagram Stories earlier this week.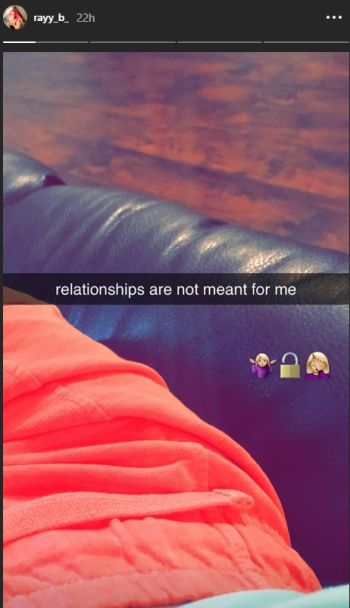 She has also declared herself "Single" as her Facebook relationship status.
As The Ashley previously told you, Rachel had been dating a guy who lived in Sweden, whom she recently declared to be the "LOML!" (That's "Love of My Life" for all you older folk…) She also publicly stated that she wanted to apply for "90 Day Fiance," but wasn't sure she was allowed to, due to her contract for 'Teen Mom: Young and Pregnant.'
Things appeared to be going well with her Swedish Soulmate. Rachel declared earlier this month that she did not appreciate the people in her life not taking her romance seriously.
"When I tell someone I'm in a relationship with someone from Sweden, they take it as a joke," she wrote on Instagram Stories. "As if we aren't serious & we really are. Kind of pisses me off."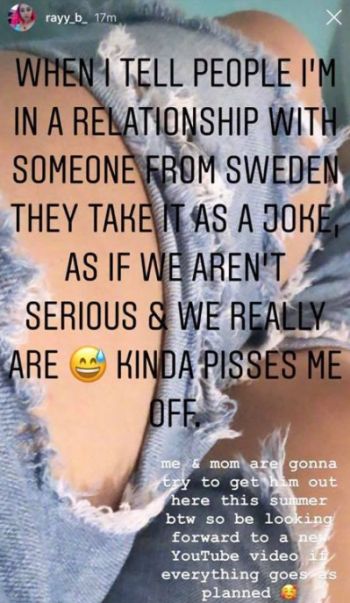 She added that she and her mother were "gonna try to get him out here this summer."
Rachel has not yet revealed why she and her boyfriend broke up. She did, however, post on Friday that she and her baby daddy, Drew, are now getting along.
Although Rachel made it clear that she is not dating Drew, she said they are now working together to co-parent their daughter Hazelee.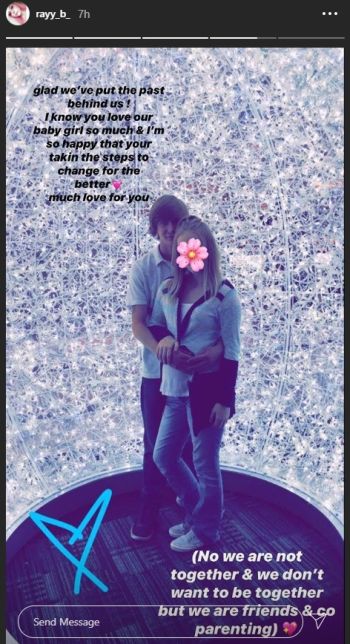 "Glad we've put the past behind us!" Rachel wrote in the caption of a throwback photo. "I know you love our baby girl so much & I'm so happy that your takin the steps to change for the better. Much love for you…
"(No we are not together & we don't want to be together but we are friends & co-parenting.)"
Drew has been mostly absent from Hazelee's life, but did appear on "Young and Pregnant."
To catch up on more recent 'Teen Mom' news, click here!