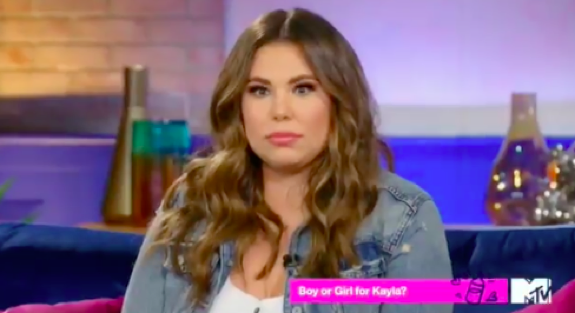 From defending "shorties", to offending fast food workers, the stars of the Teen Mom franchise (both past and present) have been keeping themselves busy lately!
In an effort to get you up-to-date on the latest Teen Mom OG, 16 & Pregnant and Teen Mom 2 news, The Ashley brings you the Teen Mom News Pile. Here are some of the major (and minor but interesting) 'Teen Mom'-related things that have happened over the last week or so…
Chris Lopez defends Kail Lowry against David Eason & calls her his "shorty"; Kail defends her decision to procreate.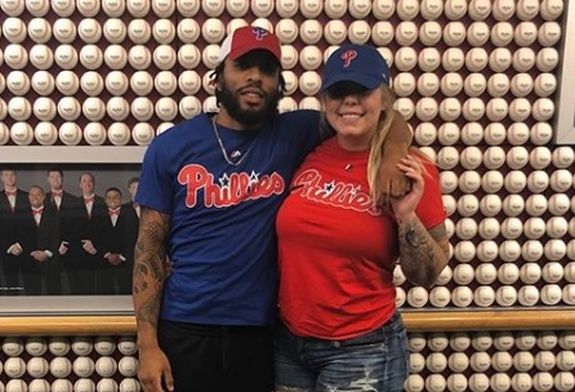 After being asked to weigh in on the fat-shaming feud his baby mama Kail Lowry set off last week with former 'Teen Mom 2' co-star Jenelle Evans, Chris Lopez made it clear he's Team Kail.
"… it ain't no competition in the area of those two, come on now," Chris said on Instagram Live recently. "We already know. My shorty win–– or my son's mom win."
While Chris was quick to correct himself after calling Kail his "shorty," the compliment he gave his ex didn't go unnoticed on social media. Similarly, Kail threw some kind words in Chris' direction (in a roundabout way) on Instagram this weekend when defending her decision to continue having children without being a household where both parents are present.
Kail explained that when "you come from a f**ked up life and childhood full of trauma, you think you find love at 16 years old and boom, you end up pregnant." She reminded people she was 17 when she had her first child (Isaac), and married and living "in hell for five f**king years" at the time she had her second (Lincoln).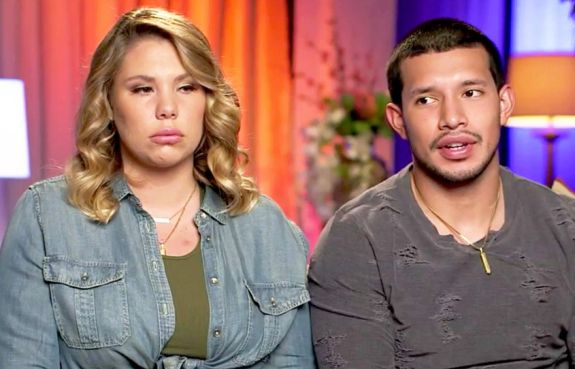 " … So, to sit here and say I keep bringing children and not having intentions of living in a household together, every single time I've had a child with someone, I thought that we were going to be together," she continued. "I'm not just having children by random f**king people … "
Chris and Kail's semi-truce was short-lived, though. On Thursday, she tweeted that Chris had claimed Lux on his taxes and gotten a stimulus check for him.
I should since he claimed lux on taxes and for stimulus for him. @chrisxlopezz https://t.co/7chy3SxKjj

— Kailyn Lowry (@KailLowry) May 28, 2020
Jenelle Evans tries to hawk her failed eyebrow kits…again & gets called out for selling old products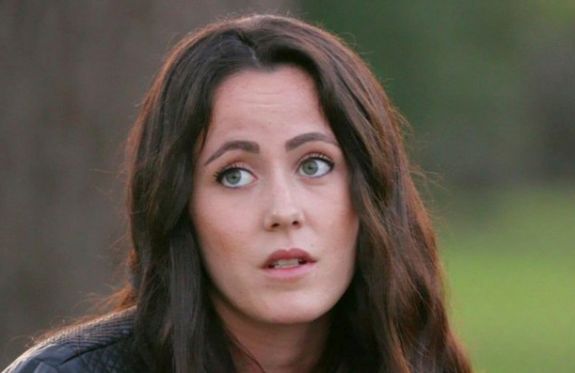 Gather up yer cash, y'all! It's time for a ding-dang swamp swapmeet!
Former 'Teen Mom 2′ star Jenelle Evans proudly announced this week that a "new" shipment of her failed JE Cosmetics eyebrow kits had arrived on The Land. She posted a photo to the JE Cosmetics' Instagram page of her (dressed, for some reason, as Scary Spice) sitting on the unsold eyebrow kits.
"FINALLY our shipment has arrived! After months of emails back and forth we are back in business!" she wrote. "You can now order more eyebrow kits and I will include a hand written note, just for you! More exciting products soon."
As The Ashley previously reported, Jenelle's eyebrow kit launch was basically a flop last year.
While Jenelle was claiming that the shipment of kits was "new," some of her eagle-eyed haters quickly called her out after noticing that the boxes holding the "new" kit clearly state that they were manufactured in 2019. (The boxes also state that the products were made in China, despite Jenelle's past claims that they were not.)
After the post went live, the comment section was flooded with comments pointing out that the kits were old. (Jenelle later turned off the comment section for the post.) Still, the post was a popular conversation topic on Twitter among 'Teen Mom' fans and haters.
I might be wrong but does the date here say 2019? pic.twitter.com/13cGJCZrvq

— Trae-Bae (@hiletschopcats) May 27, 2020
"If she was trying to pass this off as new or improved product maybe she should have made sure the production dates from 2019 were hidden," one person wrote.
"It's the boxes that the company who dropped her, they shipped this garbage to her house and it sat in their garage for a year and now it's taking up space so they're trying to sell it to idiots who would buy this dollar store product," another tweeted.
Currently, the Universal Eyebrow Kit is the only item available for purchase on the new JE Cosmetics site. The $40 kit, which comes with a brow wand, powder, wax duo, highlighter and brow tools, promises to give you "Jenelle-perfect" brows every time you use it.
Jenelle and/or JE Cosmetics has yet to respond to the claims of the products being from 2019.
"16 and Pregnant" Star Nikkole Paulun is engaged…for the third time.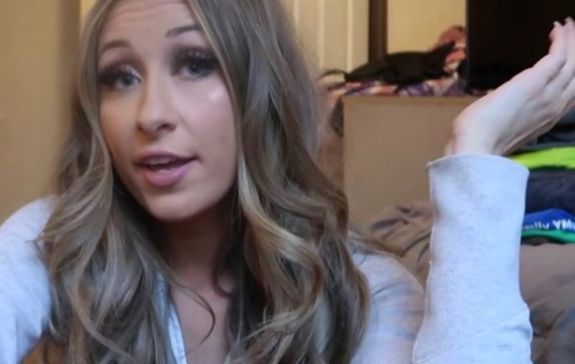 Nikkole Paulun— who starred with the 'Teen Mom 2' girls on the second season of "16 and Pregnant"— announced this week that she is once again engaged to be married.
"So excited to share that WE'RE ENGAGED!" Nikkole posted on her social media accounts on Tuesday. "I can't wait to marry Ky and spend forever with my best friend."
This is the third engagement for Nikkole. She was previously engaged to her son's father, Josh Drummond (which, like pretty much everything related to Josh, did not work out). In 2014, she announced she was engaged to the father of her daughter Ellie. Although they were scheduled to get married in October 2014, they never made it down the aisle and instead broke up.
Nikkole has been dating Kyle for several years. In August 2019, Nikkole and her kids moved in with him.
In February, Nikkole paid tribute to Kyle in an Instagram post, stating that he's become a father figure to her kids.
"Can't put into words how grateful I am for the love Kyle shows my babies," she wrote. "From day 1 he's made them a priority in his life…He truly loves being a father figure and helping me raise these two. He takes over the bedtime routine on nights I'm too tired and honestly gets it done faster and better than I do. He plays barbies with Ellie and hours of video games with Lyle without even complaining. He takes on the role of 'soccer dad' on Saturdays and proudly takes Lyle to his soccer practices since I have to work and can't make it…
"He's everything I dreamed of and hoped for in a man and a father figure for my children. We are all so lucky to have him in our lives."
Nikkole has yet to announce when she and Kyle plan to get hitched.
Farrah Abraham proudly posts video of herself berating a drive-thru worker.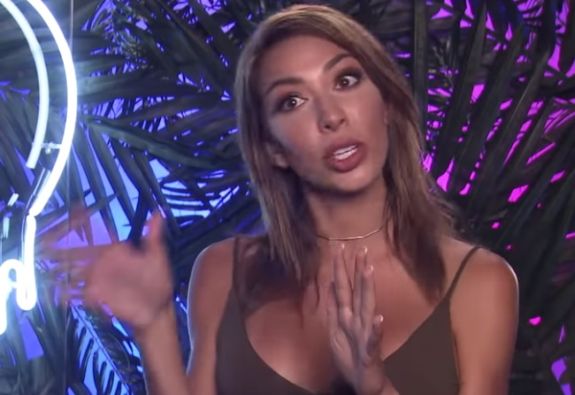 Another day, another opportunity for Farrah Abraham to give basic human decency the proverbial middle finger.
The latest example occurred last week when the former 'Teen Mom' star decided to yell at an employee working the drive-thru at Jack in the Box and proceed to post a video of the incident to TikTok.
Farrah went on to share the video to her Instagram, in which she blamed her daughter Sophia for putting her "on blast." Though Sophia was allegedly the one filming Farrah's antics, Farrah seemed pretty proud of the mini-outburst, during which she demanded to see the manager multiple times, name-dropped herself (shocker) and complained that the restaurant had not been answering its phone.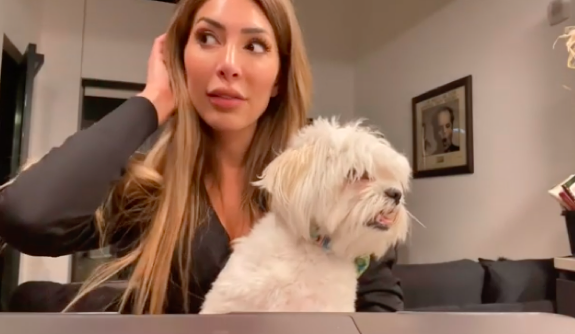 Farrah explained in the caption that the video was her "trying this drive-thru thing during C0VID." In the video, Farrah refers to herself as the "Ultimate Karen" in what we assume is her poor attempt to be funny.
As with most stunts Farrah pulls, her Jackass in the Box video didn't go over well on social media, with many commenting that she should treat people better, be less combative and be more considerate, given the current condition in which these and other employees are working.
"Be kind [Farrah]," one comment read. "Can you imagine the stress the people are under? Do you feel better recording you being like this to someone? Oh and take the gloves off. You are not doing anything but cross contamination. Do some research. Oh and yes, please be kind."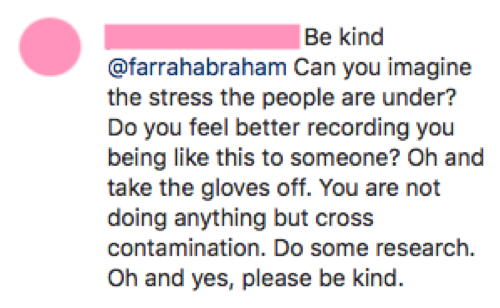 To catch up on more of the latest 'Teen Mom' news, click here!
(Photos: Instagram; VH1; MTV; Facebook; Twitter)