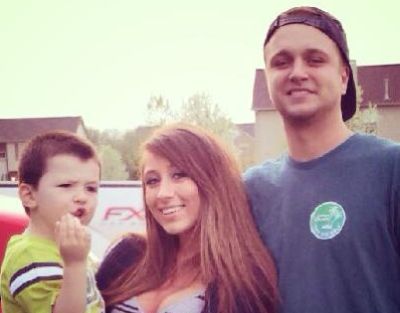 Nikkole Paulun was featured on the second season of 16 and Pregnant way back in 2011. Although she wasn't chosen from that season's cast to take part in Teen Mom 2, Nikkole has managed to keep her name in the press over the past few years.
From getting ridiculous tattoos, to trying to hook up with 'Teen Mom 2' star Corey Simms, to staging an alleged fake pregnancy/stillbirth for money, Nikkole's actions since her MTV days are nothing short of controversial and fans continue to follow her to see what she'll do next.
Judging from her recent posts, it appears that Nikkole has some big plans for the near future.
Last weekend, 20-year-old Nikkole announced that she is engaged to her boyfriend, Ryan Rice, and that the wedding is only four months away. (That's October, just FYI!) She announced the news on her Facebook page, saying, "Four months and I'll be a married woman."
It appears that Nikkole and Ryan, who have only been dating about seven months, are planning some sort of destination wedding.
"We've been keeping it a secret until it was official," Nikkole told her friend on Facebook. "We aren't getting married here or everyone would be invited but we will definitely have a big reception some day probably next spring/summer."
Nikkole was previously engaged to Josh Drummonds, the father of her four-and-a-half-year-old son Lyle.
(Photo: Facebook)