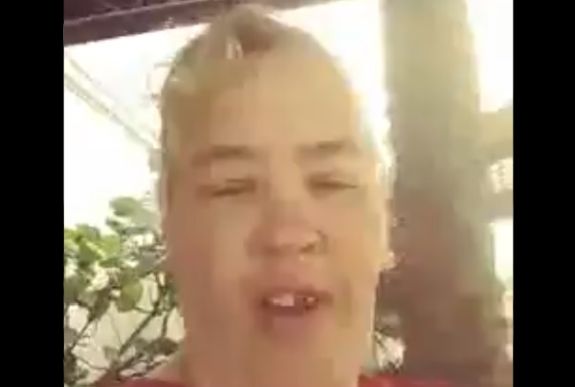 Mama June Shannon is back on social media…and still making questionable decisions.
The manager of the dentally challenged WEtv reality star posted a bizarre video on Sunday showing Mama June advertising her ability to make Cameo fan videos. While Mama June's appearance was unsettling, it was her insensitivity to the current global health pandemic that was most startling.
"If you wanna wish your family members a happy Easter, happy birthday, or Happy C0ronavirus, stay inside," June said.
UM!?!?
June's alarming appearance, as well as her suggestion that people buy a video to wish their loved ones a "happy C0ronavirus" (um?) did not go over well with her manager's followers.
Easter Greetings from @MamaJune_BooBoo on @BookCameo #MamaJune #Easter #WhereIsMamaJune pic.twitter.com/36HHJ7nzJi

— Gina Rodriguez (@MzGinaRodriguez) April 12, 2020
"WTF June,'" one person wrote. "Ain't nobody gonna pay you s**t. You have let a low life take you down and away from your family. But you made that choice. Geno and being a crackhead have ruined you. Hope you are proud of yourself.."
"She looks like hell! Please June get your act together!" another wrote.
While a lot of June's "fans" were unwilling to shell out the $30 to get a "Happy C0ronavirus" video from June (go figure), one notable person did: talk show host Wendy Williams.
On Friday, Wendy posted the Cameo video she and her team purchased from Mama June.
"Hey y'all this is Mama June and I just want to wish Wendy Williams well during this quarantine girl," June says. "Hopefully everything is going good with you and you'll be back in the studio soon because your fans miss you like crazy."
Wendy gave her reaction to June's Cameo.
"[Her] tooth is still broken!" Wendy said. "I like her. I don't want to be mean."
Anyway, if you're not down to pay Mama June to wish you a Happy C0ronavirus (still…UM!?), there are several other cast members from June's show, Mama June: Family Crisis, who are also hawking themselves on Cameo. June's teen daughter, Alana "Honey Boo Boo" Thompson, currently charges $35 for a video on the site, while June's older daughter Lauryn "Pumpkin" Shannon is willing to make fans one for a meager $20!
If you want one from June's bad-news beau Geno Doak, though, it will cost the big bucks: $30!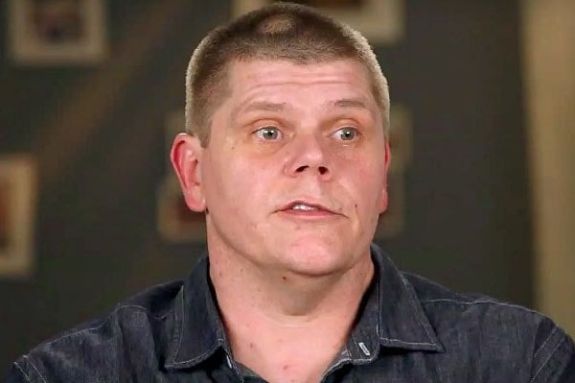 It's no secret that Mama June has been scrambling for cash for more than a year. Not only did the reality star sell her home back in October for well below market value, but she also hawked nearly all her possessions before she and Geno hit the road on a hotel-trashing and hi-jinks tour. In January, she was seen hocking a diamond ring at a pawn shop, just a few weeks after it was reported that she and Geno were unable to pay a $2,000 hotel bill they racked up.
RELATED STORY: June Shannon & Geno Doak Ignore Quarantine Warnings & Geno Hints That He's Sober
(Photos: WEtv, Twitter, Instagram)