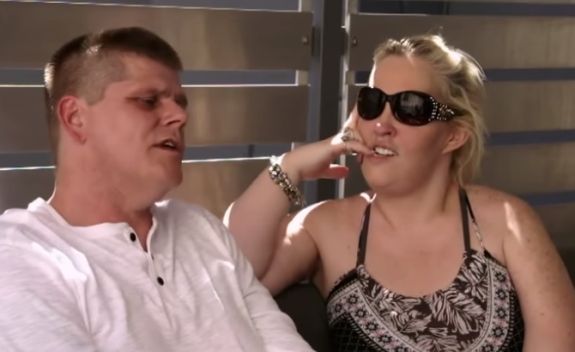 While most of the world takes heed of the recent suggestion to self-isolate, Mama June Shannon and her partner-in-crime Geno Doak opt to play the odds by wandering aimlessly around the floor of a Hollywood, Florida, casino.
According to Hollywood Life, the chaotic couple spent some quality time together this week in the nearly-empty Seminole Hard Rock Hotel and Casino, grabbing food, strolling the floors and generally ignoring the quarantine advisories currently in place over the C0ronavirus pandemic.
Mama June and Boyfriend Geno Still Hanging at Casino Despite Pandemic https://t.co/suJZF0rsLS

— TMZ (@TMZ) March 20, 2020
(While the hotel and casino was in operation at the time of June and Geno's walkabout, the hotel and casino announced on Friday that as of 6 p.m., it was temporary closing and would reopen "as soon as it is appropriate and safe to do so." It's unknown if Geno and June are outside panting against the window, eagerly awaiting the reopening.)
In the photos taken during the casino "outing," Geno's fuller-appearance did not go unnoticed by the keen eyes of Mama June: From Not to Hot fans — many of whom are hopeful that Geno's weight gain is a sign that he's now sober. Geno himself even posted a full-body photo (sporting the same tank-top he was wearing in the casino photos) asking followers what they thought of his current appearance.
A number of comments mentioned Geno's weight and how they hoped it meant he was "clean and doing well." Although Geno did not confirm whether or not he's currently sober, he did like a comment suggesting as much…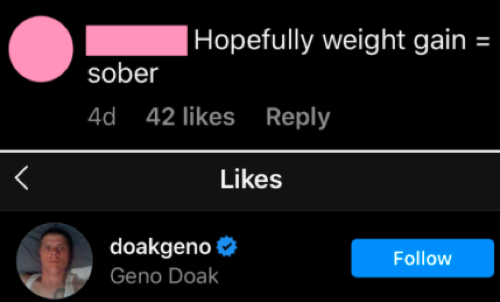 He also told one of his followers they were "on point" after they said he never showed his arms in the past because he was "shooting up, trying to hide those track marks."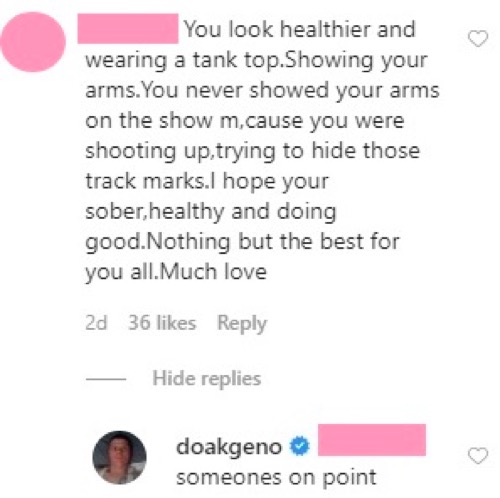 The news of Geno's possible sobriety comes on the heels of WEtv dropping an extended first look of the new season of Mama June: From Not to Hot: Family Crisis, in which fans are reminded of the drama that June and Geno have been causing (and havoc they've been wreaking) over the past year or so, resulting in June's daughter Alana "Honey Boo Boo" Thompson living with her older sister Lauryn "Pumpkin" Shannon (and Lauryn's husband, Josh, and the couple's daughter, Ella).
In the 15-minute First Look released this week, Alana expresses her disappointment in her mother for choosing a man over her own family… especially one as questionable as Geno.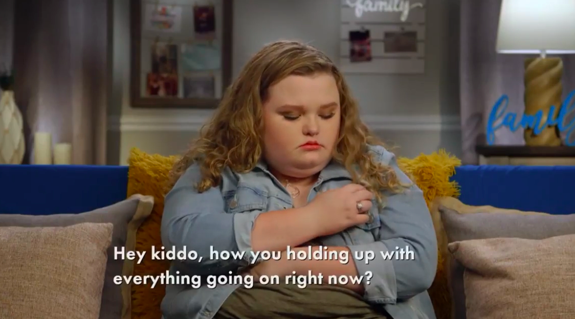 We also get to check in with June's sister Doe Doe Shannon (and get a first look at Doe Doe's new teeth), and learn that both June and Geno are ignoring calls from the entire family. Right as Lauryn is telling the family how fed up she is with June's antics, her sister Jessica Shannon walks in the house and reveals that June pawned the title to her car without telling her, resulting in her car being repossessed.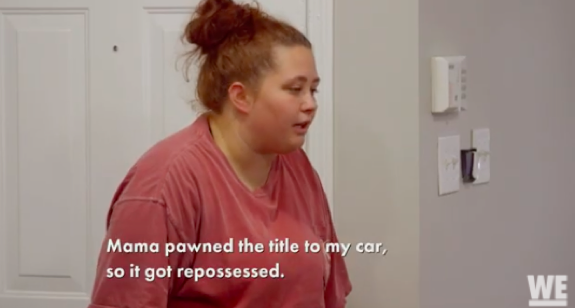 (This scene was obviously shot before Jessica— and her sister Anna Cardwell— underwent expensive plastic surgery makeovers!)
Doe Doe tells the family if it weren't for social media and June's penchant for casinos, they wouldn't even know if she were alive. Lauryn tells them the only thing they can do is show June that they're trying to do well for themselves and hopefully it will inspire her to do the same. This, apparently, is what convinces Doe Doe to take a boxing class.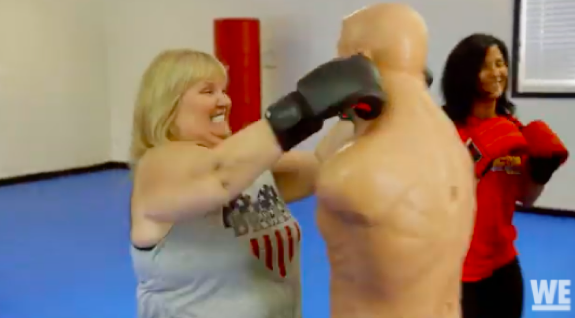 After her class, Doe Doe explains that June is still angry about the intervention the family held for her. Desperate to find some answers regarding what in the hell her sister is thinking these days, Doe Doe decides her only option is to reach out to the tow-truck driver that towed June's car following her arrest. However, after a quick Google search, it's revealed that the driver was murdered—only proving Doe Doe's concerns that June has been living in an unsafe area of Alabama.
'Mama June: From Not to Hot: Family Crisis' premieres March 27 on WEtv. Check out the extended First Look look below!
RELATED STORY: Mama June Shannon's Family Pleads With Her to Come Home & Stop Missing Their Milestones in New 'Family Crisis' Promo
(Photos: WEtv; Twitter; Instagram; YouTube)