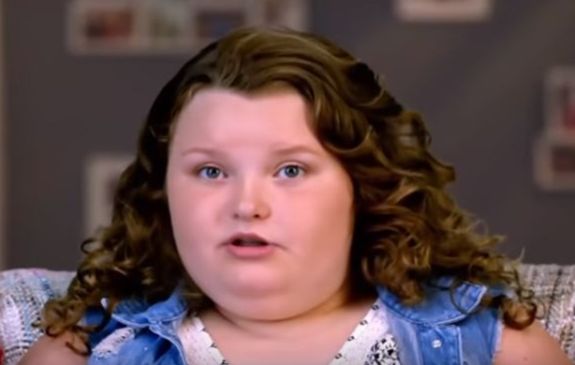 Mama June Shannon's family will be back on TV later this month…even though the family's troubled matriarch is still pretty much Missing In Action from their lives.
WEtv has released a new promo for the upcoming season of Mama June: From Not to Hot (which is called "Family Crisis). In the promo, Mama June's daughters, Lauryn "Pumpkin" Shannon and Alana "Honey Boo Boo" Thompson, as well as Lauryn's husband Josh Efird, talk directly to June about all of the major milestones she's missed while she's been off causing trouble with her boyfriend Geno Doak for the past year or so.
"Dear Mama, my life is changing like crazy," Alana says in the promo. "I even started high school, and I just really wish you were here."
As The Ashley has previously reported, Alana has been living with Lauryn, Josh and their daughter Ella since last year. She moved out of Mama June's home when June refused to leave Geno. Since then, June and Geno have been on the road, bouncing from hotel to hotel, causing a ruckus through the Southern states.
In the promo video, Lauryn also informed her mother of all the stuff she's missing out on.
"Dear Mama, Ella's about to be in her first pageant and we really wish you were here to see it," Lauryn says.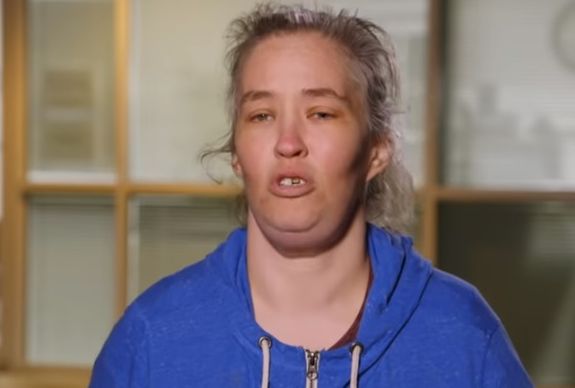 Josh then gets into the frame and pleads for Mama June to return from her life of on-the-road chaos.
"Your daughters have been driving me crazy while you've been gone," he says. "We need you back here with us."
June will appear on the upcoming season, despite early reports that she had not done any interviews for "Family Crisis" and would not be paid.
'Mama June: From Hot to Not: Family Crisis' premieres March 27 on WEtv.
Watch the new promo video below!
RELATED STORY: Mama June Shannon's Less-Famous Daughters, Anna & Jessica, Just Underwent Extensive Plastic Surgery Makeovers
(Photos: WEtv)