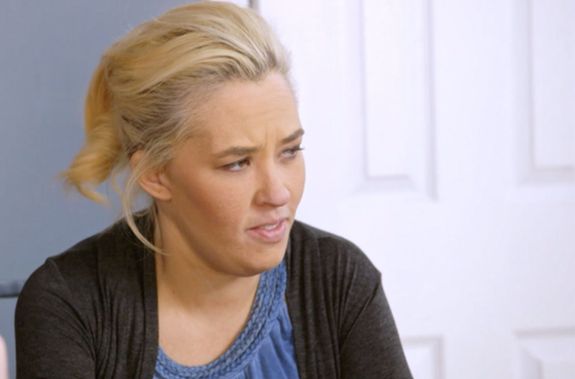 Mama June Shannon seems to be desperate for cash these days; so much, in fact, that she reportedly resorted to selling her diamond ring at a pawn shop for well under what it's worth.
TMZ reported that the Mama June: From Not to Hot star— who has been making her way through Georgia with her beau Geno Doak, trashing hotel rooms and whatnot— resurfaced at a pawn shop in Stockbridge, George, last week. June apparently wanted to hawk her diamond ring quickly, as she reportedly took an extremely low offer for the ring.
The pawn shop employee reportedly offered her only $1500 for the diamond ring, but June took the cash quick, not bothering to haggle for more money.
The site was not able to confirm which ring it was; however, it may have been the diamond ring Geno gave her during a 2019 episode of 'Mama June: From Not to Hot.'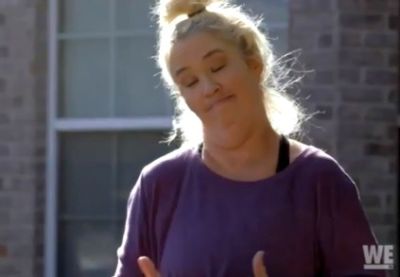 This is, of course, not the first time June has sold something of value for way less than it's worth. In October, June sold her Georgia home for only $100,000 in cash—$56,000 less than she paid for it in 2014. She and Geno also sold nearly all of their possessions (via Facebook Marketplace, as you do) before hitting the road. They've been staying at various casinos and hotels across Georgia, leaving a path of destruction in their wake.
Earlier this month, June and Geno were reportedly unable to come up with the $2000 they owed to a Georgia hotel for their stay.
RELATED STORY: Mama June Shannon Takes a Huge Loss in Selling Her Georgia Home
(Photos: WEtv)