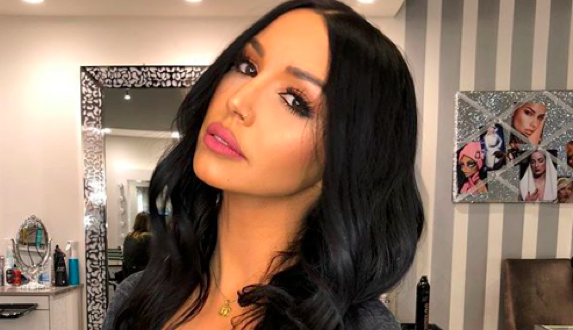 Vanderpump Rules star Scheana Shay has suffered a miscarriage.
The longtime SURver shared the tragic news Friday during an episode of her Scheananigans podcast. Scheana told her listeners that she and boyfriend Brock Davies were surprised to find out about her "miracle" pregnancy a few weeks ago, given that doctors previously told her "it would be close to impossible to get pregnant on [her] own."
"I didn't think that I could get pregnant on my own," she said. "My AMH levels, for those of you who know what they are, were 0.28. That's basically your fertility levels and that tell you your egg count. I have very low ovarian reserve."
Scheana, who has been very vocal on social media and 'Vanderpump Rules' about her decision to freeze her eggs, went on to share with listeners that she discovered she was pregnant after vomiting while celebrating Brock's birthday. While she initially assumed her sickness was related to drinking, Scheana said she soon discovered they were expecting.
While they were shocked by the positive pregnancy tests, Scheana said she and Brock only shared their big news with close friends and family, and even planned a special Father's Day surprise for Scheana's dad to reveal the good news.
Unfortunately, the couple's celebration took a tragic turn when Scheana began "bleeding all weekend," revealing that "it wasn't stopping." After returning from Brock's birthday celebration (and calling former co-star Stassi Schroeder to congratulate her on her own baby news), Scheana went to the doctor.
At her appointment, Scheana said she was informed her HCG (pregnancy hormone) "went up significantly," though it wasn't "doubling or tripling as it should." She also learned that her "progesterone dropped significantly." With the help of progesterone supplements, the bleeding stopped, which Scheana said helped her to hold "on to that little bit of hope."
Sadly though, when Scheana went in for an ultrasound, her doctor discovered "there was no heartbeat" and "nothing progressing" or "growing inside" her uterus.
"There were parts that he could see where [the fetus] was starting to form and it just didn't," she explained. "So obviously, [it was] just devastating. We were so excited. To be excited for a few weeks and then it's gone so quickly. It's still been a lot to process."
She went on to emotionally reveal to her listeners that she's now at home "just waiting to naturally miscarry."
"I have to go back to my doctor this week so he can do another ultrasound," she continued. "Because now I'm just literally sitting here waiting, feeling normal but still treating my body as if I'm pregnant, which is a complete mind f**k because I know there's nothing progressing but there's still something there and I haven't passed it yet."
Scheana said she decided to share her experience because "a miracle did happen" as she "got pregnant for the first time in [her] life."
"And although this one isn't working out and we don't know yet what's exactly gonna happen, I know that I was able to get pregnant on my own and that alone is a miracle," she said. "And I know that this is something that's common, that so many women go through."
Baby news has been a popular topic of conversation among the 'Vanderpump Rules' cast (former and current) this year, beginning in February when Faith Stowers welcomed her first child, a baby boy, with boyfriend Marcio Marchena II.
In April, Jax Taylor and wife Brittany Cartwright warned shared the news they were hoping for a "quarantine baby."
"We're ready to go," Brittany said at the time.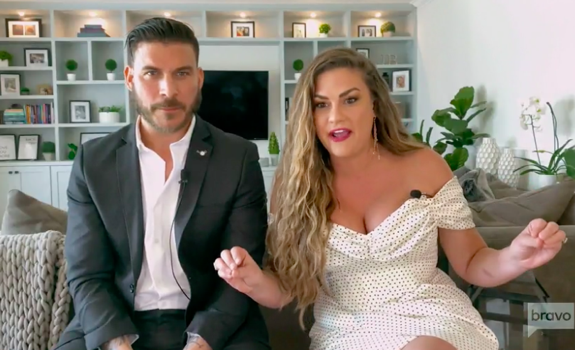 That same month, both Kristen Doute and Katie Maloney were hit with pregnancy rumors – Kristen's, the result of a news outlet speculating she was rocking a "baby bump" and Katie's, the result of her husband, Tom Schwartz, posting a photo of her wearing a suggestively-worded muumuu.
As previously mentioned, Stassi and fiancé, Beau Clark are currently expecting a baby and this week, the couple revealed they will welcome a baby girl in January.
RELATED STORY: Former 'Vanderpump Rules' Star Stassi Schroeder Confirms Her Pregnancy & Due Date; Her Fiancé Beau Clark Reportedly Refuses to Film Without Stassi
(Photos: Instagram; Bravo)