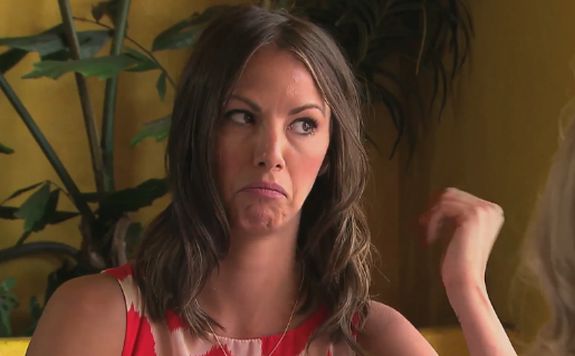 Despite what some news outlets speculated this week, Vanderpump Rules star Kristen Doute is not expecting a baby; however, she is delivering a strong message to those who ran with the rumor.
Kristen took to social media on Tuesday to set the record straight after sites including Reality Blurb (which has since changed their story to no longer include the pregnancy speculation) reported that Kristen and her new boyfriend Alex Menache were possibly expecting. The story was accompanied by paparazzi photos of the couple in which Kristen's alleged "baby bump" was on display.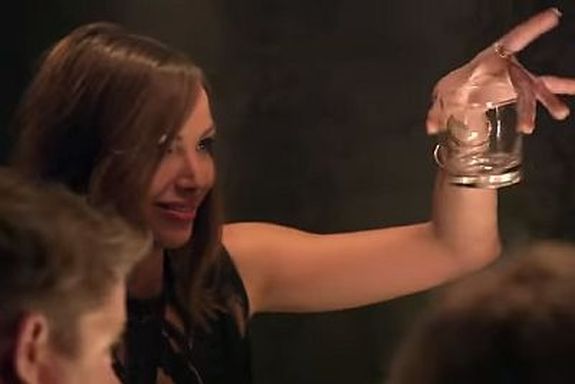 The site's original headline, which read "PHOTOS: Kristen Doute Sparks Pregnancy Rumors: See Pics," has been changed to one that talks about Kristen's new boyfriend Alex Menache's desire to get married and have kids
True to form, Kristen did not hold back when addressing the rumors online. She called out the site, as well as the person who wrote the story, on Twitter.
"F**k you @GirlWithGossip and @RealityBlurb," she tweeted. "YOUR headline is that I'm pregnant – which I'm not – so you're calling me fat for not sucking in like some IG fake model when I was caught running errands during quarantine? GO TO HELL. You are what is wrong with women's body images."
Kristen went on to share the message on Instagram, along with a second message, in which she mentioned similar rumors her castmates have faced.
"If you're on Twitter, block this b**ch," she told her followers. "She gets off on shaming not only me, but my cast members and anyone else trying to entertain you. This isn't journalism, it's f**king cruel."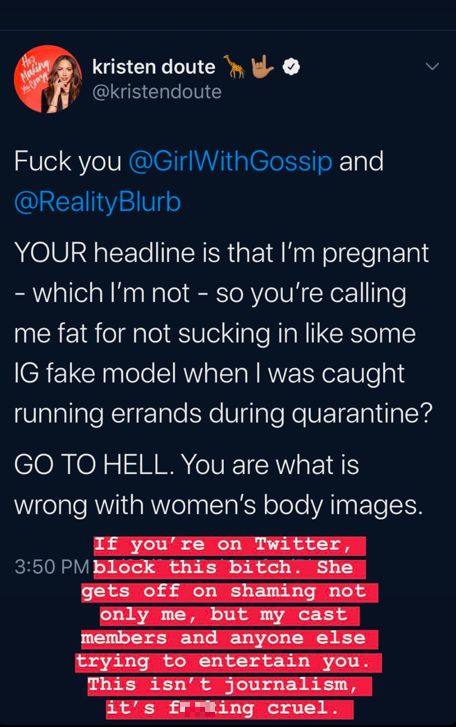 Coincidentally, Kristen is the second 'Vanderpump Rules' star to publicly deny pregnancy rumors this week. On Sunday, Katie Maloney-Schwartz was ambushed by Instagram comments — some congratulatory, some just confused — after her husband, Tom Schwartz, posted a photo of her lounging in a "Make It Three, I'm Not Driving" muumuu that he's currently selling online.
While Tom explained in the caption that the quote was from Home Alone 2, many people saw his "MAKE IT 3!" announcement at the beginning of the caption coupled with Katie holding ice cream and they jumped to conclusions, which Katie was forced to address in the comments.
"Omg!! Why didn't it cross our minds that this would look like a pregnancy announcement!!?? Lol! Sorry everyone, no Bebe," she wrote. "But just a really cool muumuu."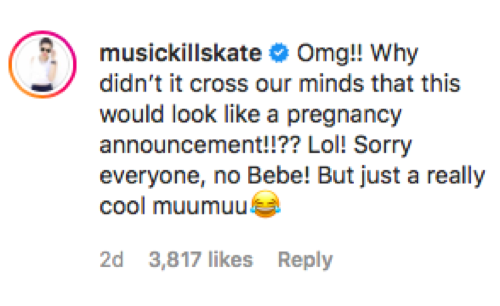 RELATED STORY: 'Vanderpump Rules' Stars Jax Taylor & Brittany Cartwright Announce They're Trying to Expand Their Family: Hoping for a "Quarantine Baby!"
(Photos: Bravo; Instagram)